Libby Hampel's work is beautiful. She uses fun, vibrant color palettes and her patterns have so much to say. Some of her patterns tell a story through the motifs that she created, while others give you so much to explore through the layers and placement of motifs. It was such a joy to explore her portfolio and hear about her return to surface pattern design!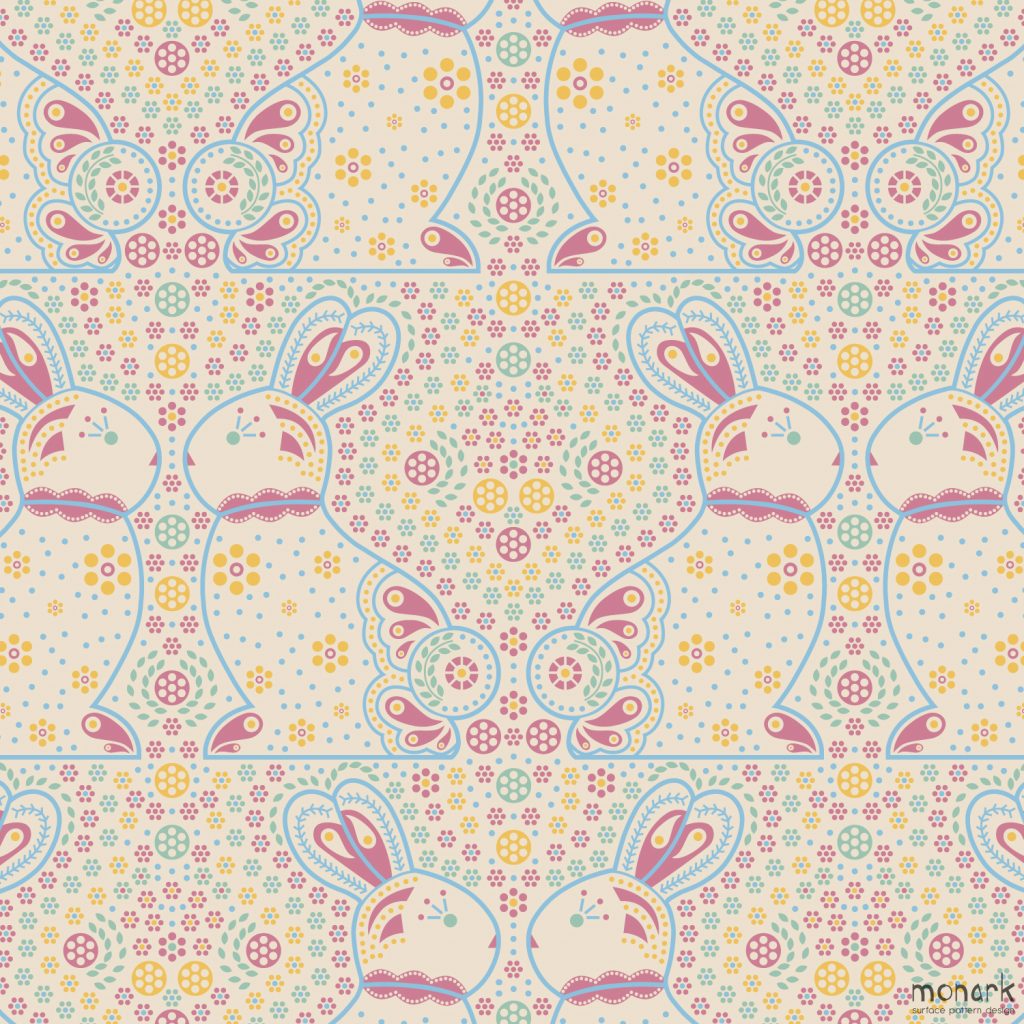 First, let's learn a bit more about Libby's background. "I received my B.F.A. in Textile Design from Academy of Art University in 2005. After college, for a variety of reasons, I worked in the retail environment, not textile design. This includes working in an Apple store for 6 years. In 2016, my husband and I moved from Michigan to Missouri for his job. By 2018, I chose to enter the design world again. I'm currently creating new designs, looking for licensing and freelance opportunities, and photographing paper jewelry I've made." It's always inspiring to hear about people's draw to returning to textile design!
The next thing I asked about is some insight on Libby's style and what makes it so distinct. She shared: "My style is colorful, energetic, and graphic, with a touch of playfulness. I enjoy creating designs with a variety of themes. For drawing, I use black markers and pens and have also taken to drawing in Adobe Fresco. When I use a paintbrush, I use black India ink or black acrylic paint. Which method I use depends on the theme of the project. Layouts and coloring are done in Illustrator. Most of my designs are repeats, but lately I have started creating placement prints. I love the challenge of creating repeats and the freedom of letting it flow with placement designs."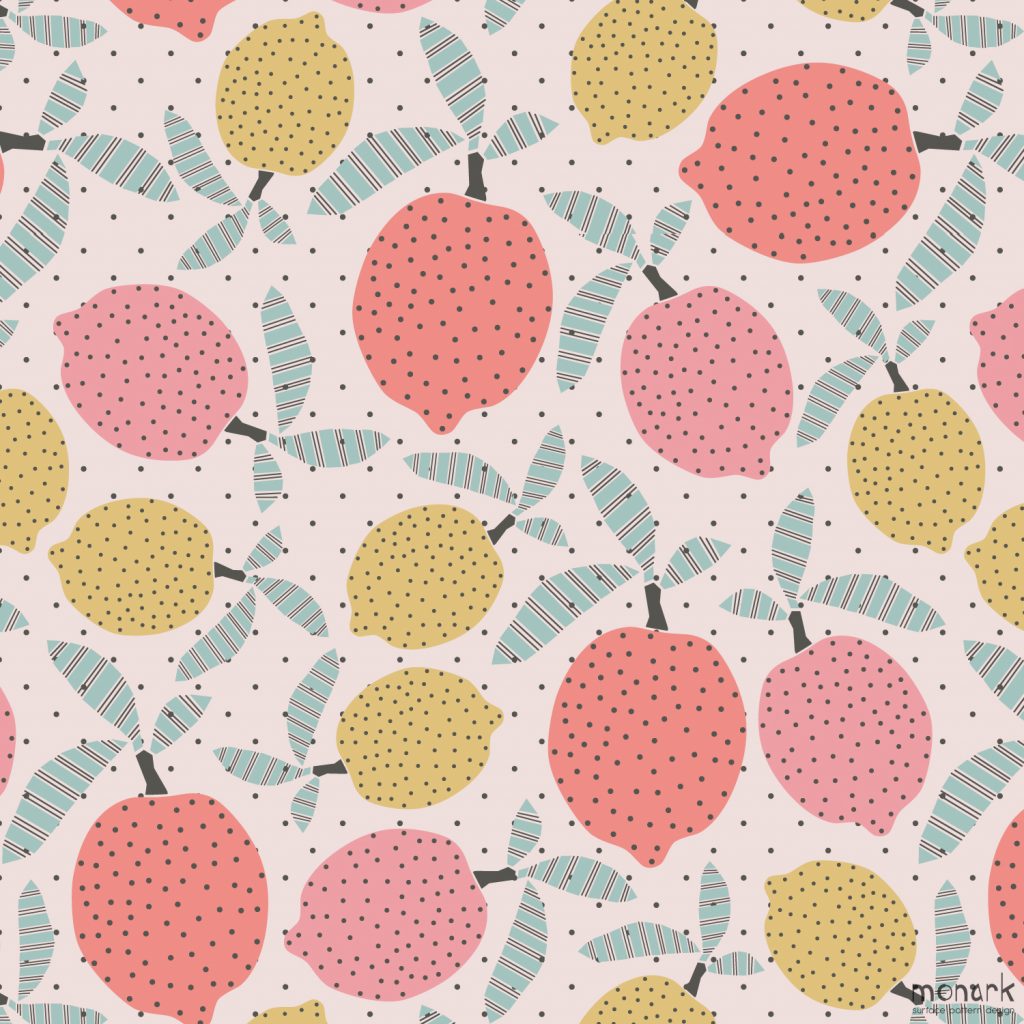 One last thing I wanted to learn about is Libby's future dreams and goals, to which she told me this: "My ultimate dream is to have a business that employs surface designers with a variety of styles. They would all work side by side in a big studio space and their designs would be produced on in house products and licensed to other companies." Sounds like a fabulous place to work!
Thank you for sharing your story of returning to surface pattern design, Libby! You can view Libby's stunning work here.