It is a pleasure to feature the work of the talented Raquel Rojas. I was instantly drawn to Raquel's bold florals and the dynamic feeling that she creates through her work. She has quite an interesting story that brings her to this point.
We asked her about how she got started in this industry and here is what she shared: "After finishing high school in a small town in Costa Rica I decided to move to the capital in order to study Graphic Design. I graduated in 4 years later in 2008.
"I was married by this time and my husband and I started a culinary adventure. We opened 4 different vegetarian restaurants, ranging from a college restaurant to a veggie pub. This was a great experience that came with a price. It had taken a big toll on my body. Nine years later, we sold our restaurants and I immediately came back to my graphic designer persona, which I was missing dearly!"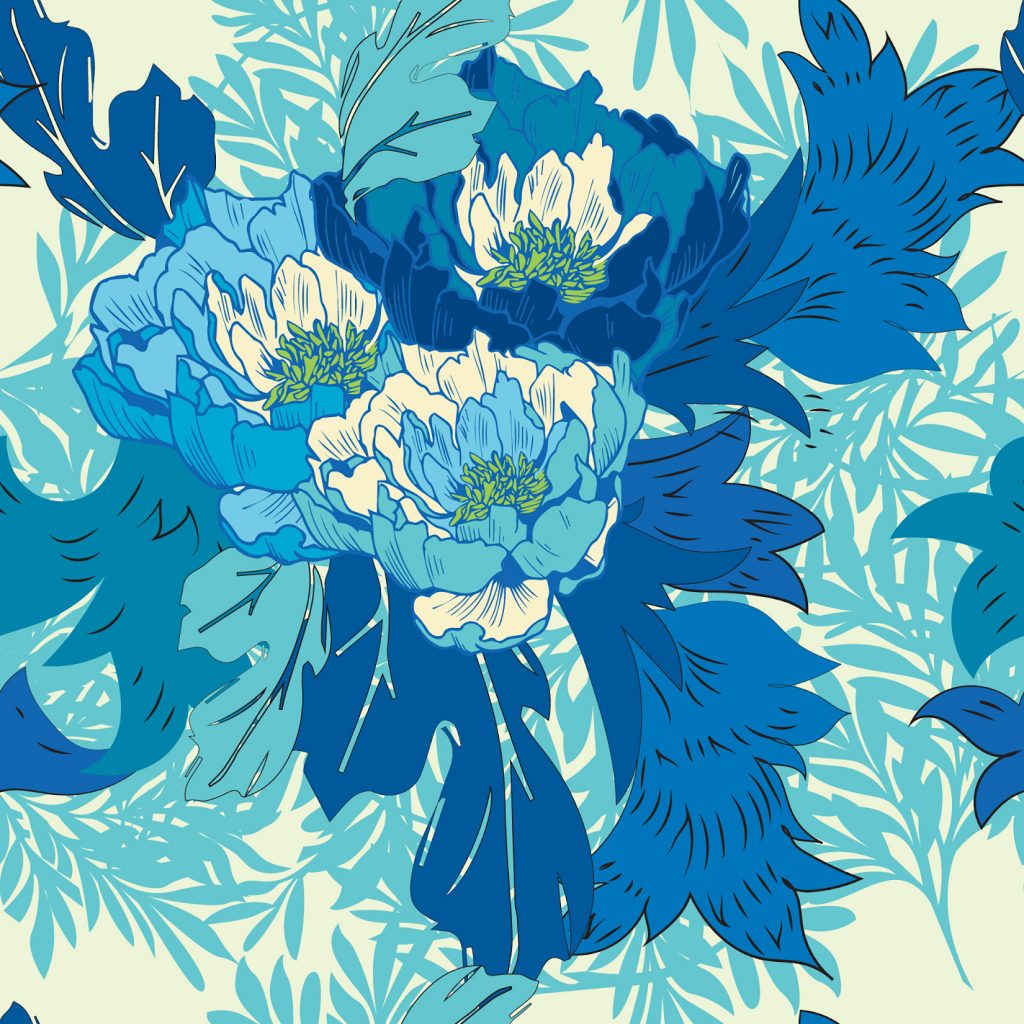 When we asked how Raquel re-entered the graphic designing arena, this is what she told us regarding her current activities. "Today, illustrating is my thing. Currently, I work on pattern designs for the fashion industry. My main client is Bizuu Fashion, a large Polish company, to which I make all of the patterns for their textiles. I try to instill my designs with some of that tropic Costa Rican flavor and am infinitely grateful that I can do this for a living."
We wondered how Raquel approached her work. She told us: "All of my patterns I make from scratch. I like to start drawing a sketch by hand; usually with a pencil or pen. The sketch is most often stand-alone objects that I arrange in my laptop afterwards. I scan the sketches and work on them either in Illustrator or Photoshop, depending on my needs."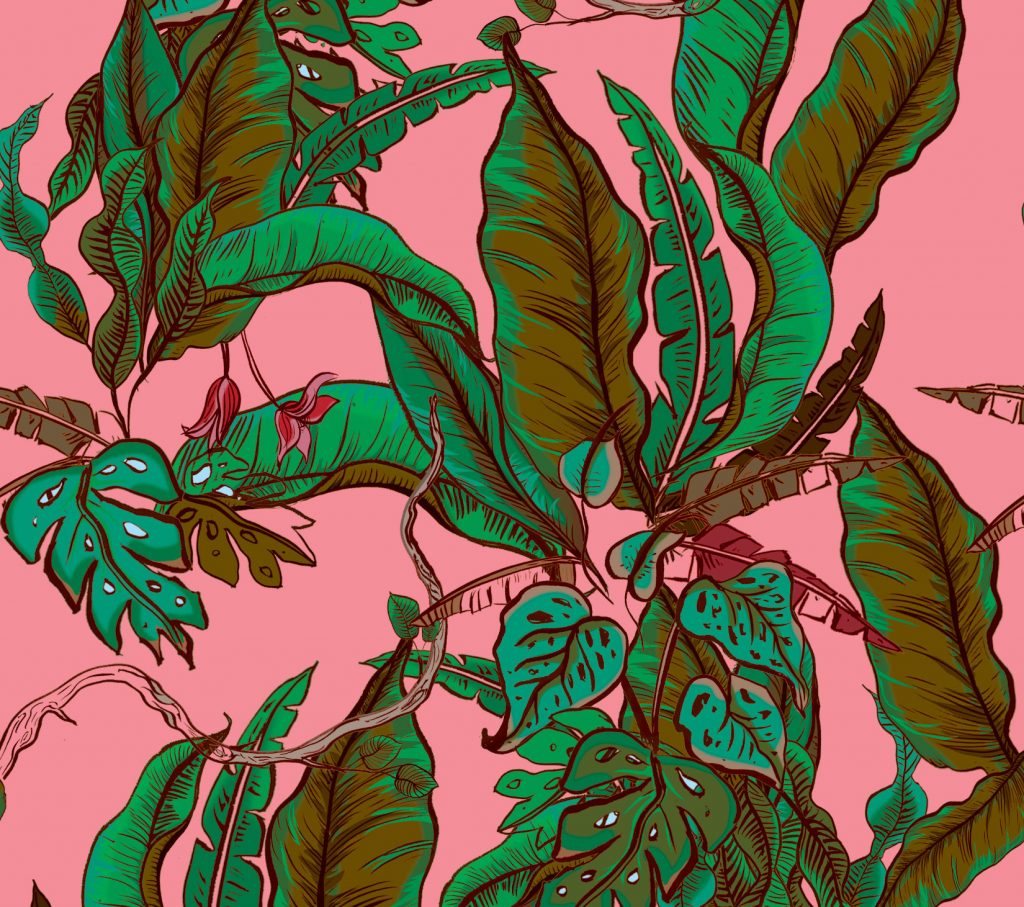 "Since my childhood, I always had a very close relationship with plants. I've always loved observing, touching, smelling them… Most of my inspirations come from plants with which I've had contact with throughout my life, mostly from my tropical home country: Costa Rica."
And last of all, we were curious about what Raquel's future holds. She said, "I dream of creating a beautiful line of sustainable textiles."
You can see more of Raquel's beautiful work here.