This is the first in a series of posts highlighting some of our favorite printed products that are out in the marketplace. Some of the links in this series are affiliate links and I may receive a small commission for each purchase made. Thanks for your support and I hope you enjoy this post featuring watercolor art prints.
I'm excited to kick off this new series by featuring one of my favorite designers, Aaryn West! Aaryn is a talented watercolor artist and textile designer with years of experience as both an in-house and freelance designer. She has a flair for pulling off any artistic style, but her watercolor florals and abstract patterns draw me in. They are simply stunning.
Aaryn recently restocked her Etsy shop with oodles of new notebooks, note cards, and watercolor art prints. Today, I am excited to highlight some of my favorites.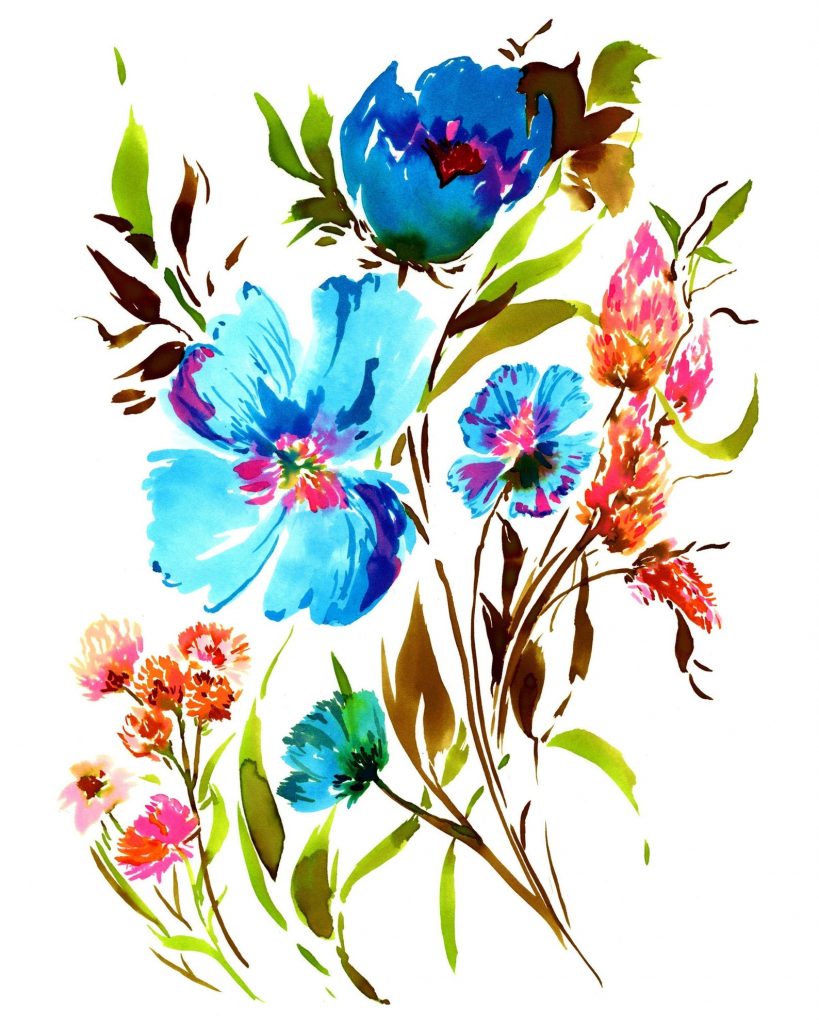 Florals
As I mentioned, Aaryn creates gorgeous watercolor florals. Three, in particular, stand out to me: Blue Floral, Pastel Floral, and Seoul Searching. They are perfect examples of Aaryn's signature style. I love the vintage quality of these florals, as they are breathtakingly beautiful. There is also something so comforting about their style. The Blue Floral uses a stunning palette of "vibrant flowers in hues of bright turquoise, pink, and orange seemingly jump off the page, surrounded by velvety green and brown foliage."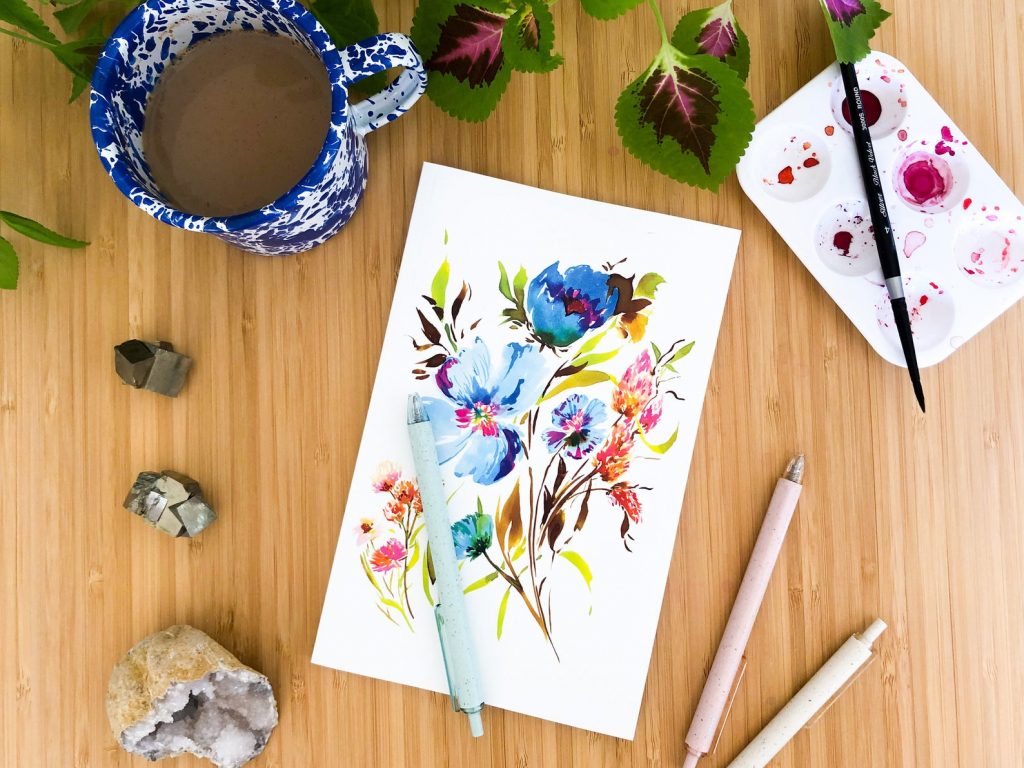 You can find "Blue Floral" on fine watercolor art prints, as well as notebooks, which are bound with 100 pages of lined paper, and have an ultra-smooth coated cover. The Pastel Floral is printed on 10"x 8" fine art prints, which you can see below.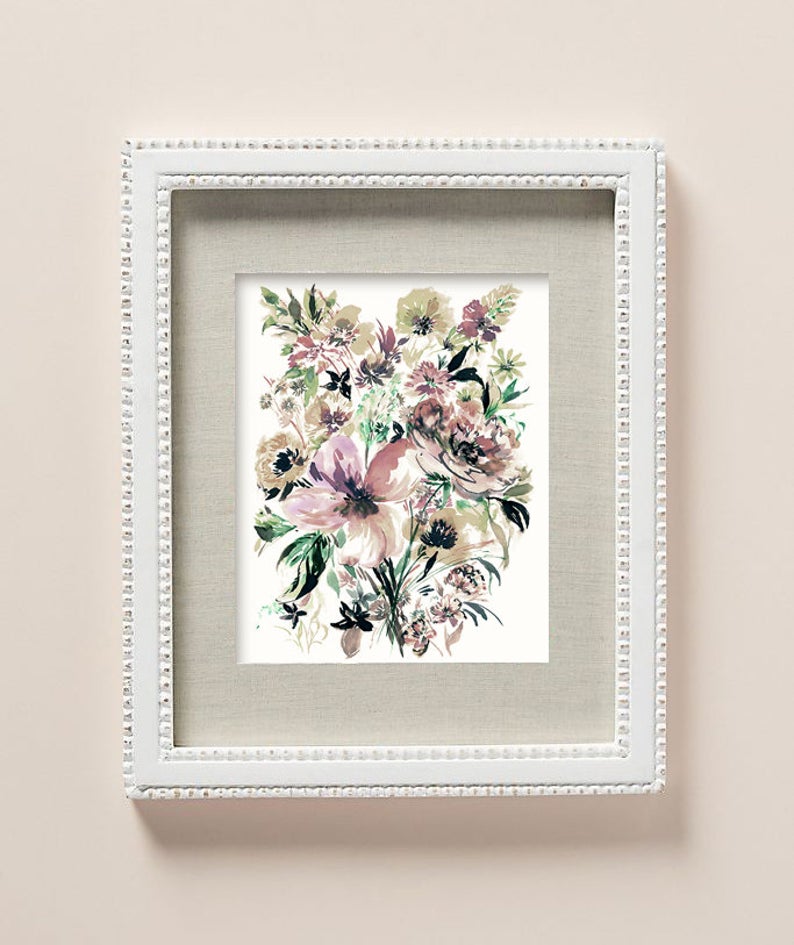 Abstract Pieces
I also really love Aaryn's more abstract prints and patterns. "Fire Sign" is a fun piece. It has so much movement and a dynamic feel that you don't often see with watercolor prints. Aaryn's more modern side is also revealed through "Pink Abstract Art," another delightful and appealing print.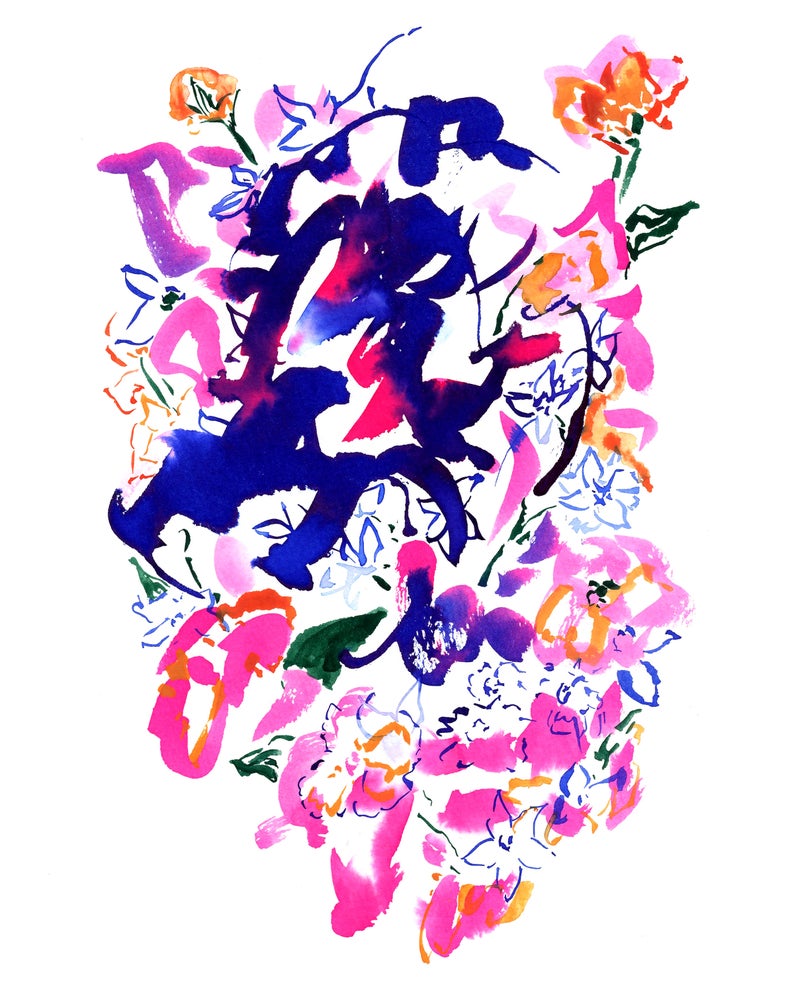 I hope you enjoy exploring Aaryn's new selection of products. Be sure to follow her on Instagram so you can be the first to hear about new additions to the shop! In addition to her Instagram account, Aaryn is also sharing some really informative videos on her new YouTube channel. You can subscribe to her page here. I am always excited and anticipating what will come next from Aaryn West.