In today's post I am thrilled to highlight the work of textile designer Lauren Poole. Her patterns are bright and cheerful and such a treat to explore. It was great to learn a bit more about Lauren.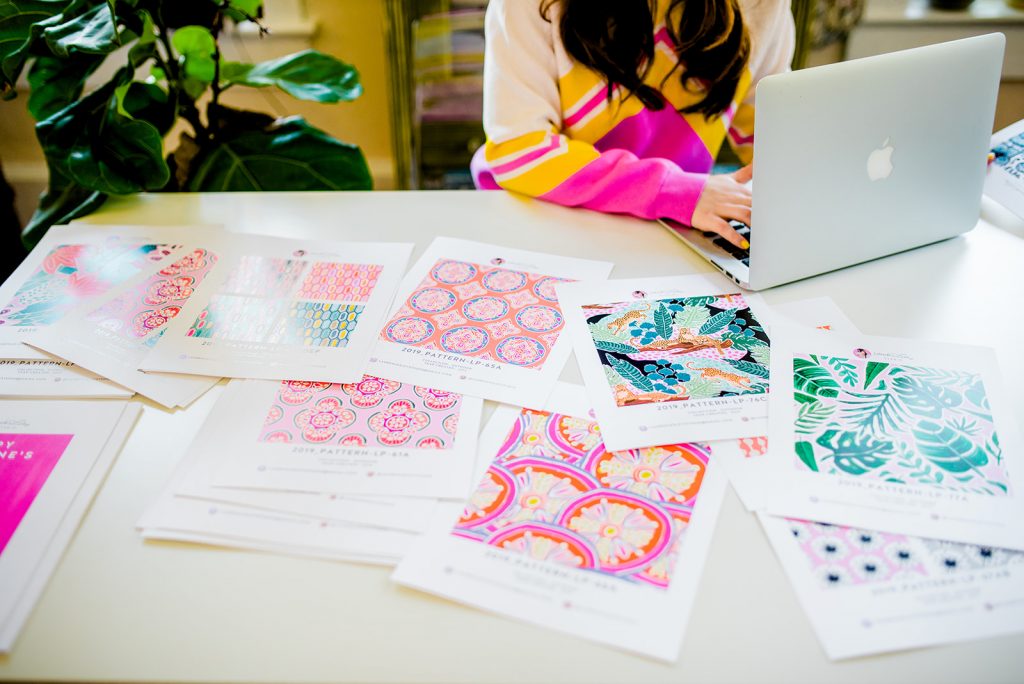 First, we wanted to learn a bit more about Lauren's experiences and background. She shared this: "I currently own Lauren Lesley Studio. In college, I received my B.F.A. in Studio Art with a concentration in oil painting, then worked as a Graphic Designer before finding my deep love in Textile Design. I was a Textile Designer for 7 years, working for a rug wholesaler with clients such as Target, Pier One, One King's Lane, and more. My rug designs have sold for a range of retailers from Anthropologie to Lowe's."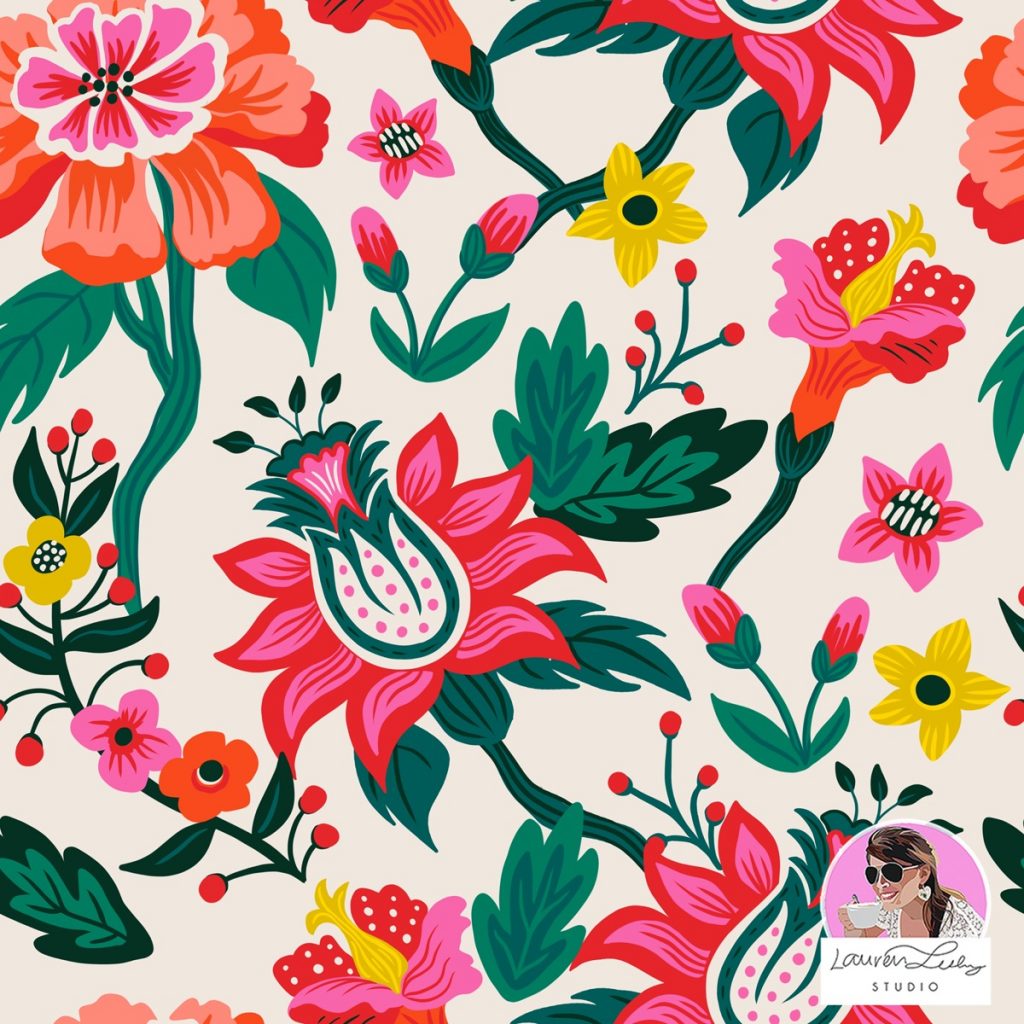 When it comes to the work Lauren is sharing with us, she told us that she is inspired by runway trends and fabric design, adding in, "Now working as an independent artist at Lauren Lesley Studio, I can tap into my original interpretation of textile and surface pattern design. Based out of Atlanta, GA, my designs offer a fresh, feminine look for a modern lifestyle. I focus on beautiful patterns and illustrations that give off a fun edge and inspire happiness."
Be sure to check out Lauren's work on her website.