Damask wallpaper is one of the most popular pattern styles available. There's a great reason for this—it's simply gorgeous. Damask patterns can instantly make a room feel elegant, updated, and inspired. But if traditional style isn't your thing, never fear, there's plenty of more contemporary options available.
Here are five fantastic prints we found. Some links within this post are affiliate links, which means I'll receive a commission if a purchase is made on their site. Thanks for your support!
Geo Damask Wallpaper by Graham & Brown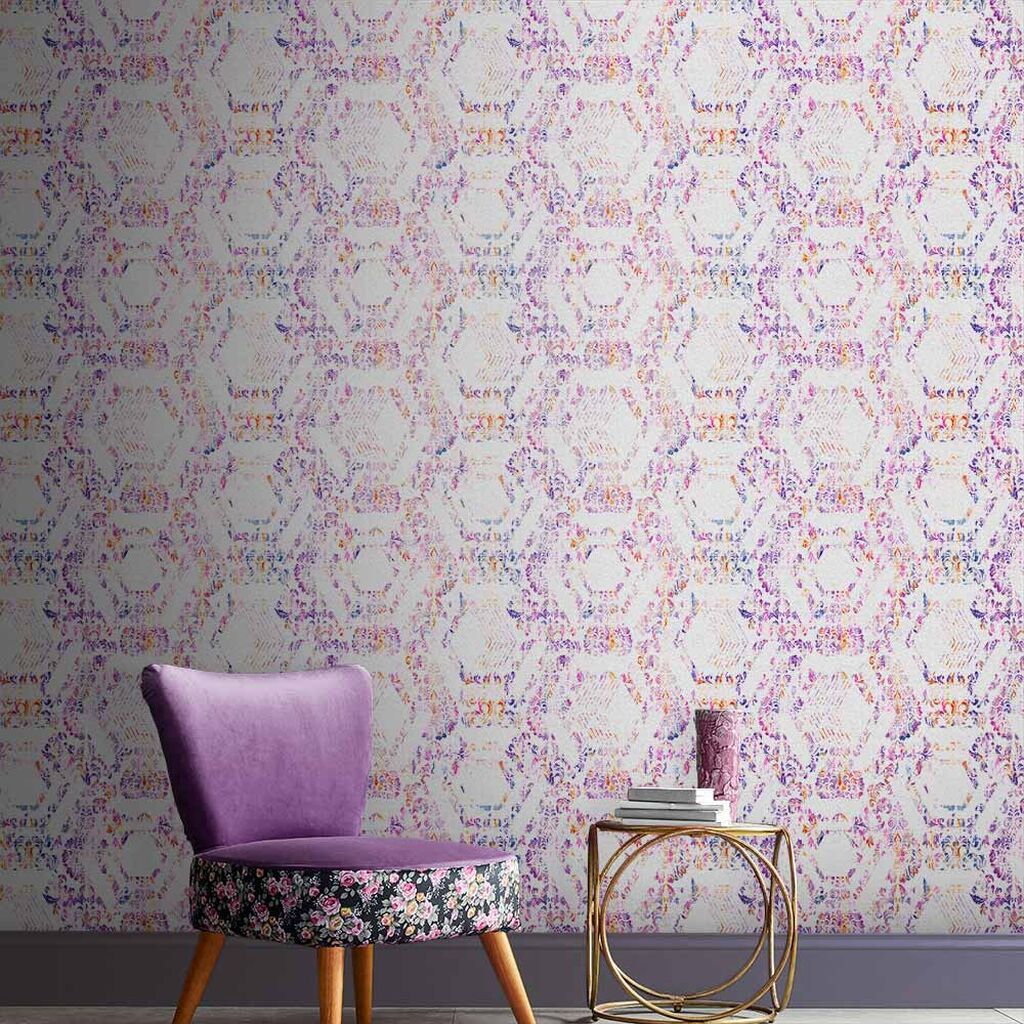 This Geo Damask wallpaper from Graham & Brown is a great example of some of the more contemporary damask wallpapers available.
Geo damask is available in three trendy colorways: lilac, mist (grey), and yellow. If you look at the pattern up close, you'll see a traditional damask pattern combined with geometric shapes. Described as, "Intricate detailing is highlighted through a contrasting palette, complete on a luxurious matte paper," I would love to see this wallpaper in a bathroom, bedroom, or entryway.
Tiger Damask Wallpaper by Nouveau Bohemian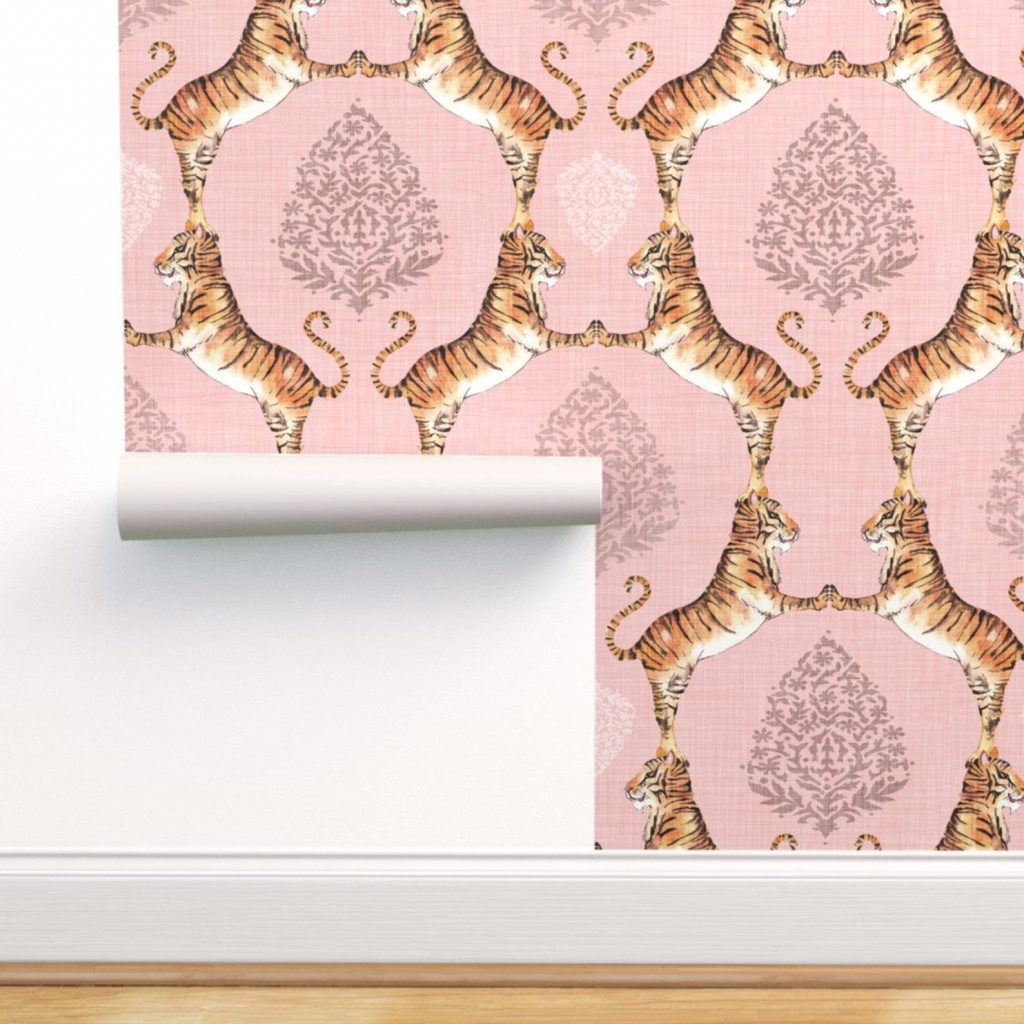 If you're ready to go wild check out this gorgeous tiger damask wallpaper, which was designed by Nouveau Bohemian.
There are several things that are cool about this wallpaper. First, the design is so fun. These beautifully illustrated tigers appear to dance across the wall and are accented by the intricate leaf motifs that are so common in damask wallpaper. How fun would this wallpaper be in a hallway, nursery, or bathroom? Second, you have the option of ordering this design on peel-and-stick woven wallpaper. This means the wallpaper is "fully removable, perfect for renters or a DIY home decor refresh, no professional installers or additional paste required." Third, this wallpaper is printed in Durham, NC and uses eco-friendly water-based inks and FSC Certified paper.
Desire by Graham & Brown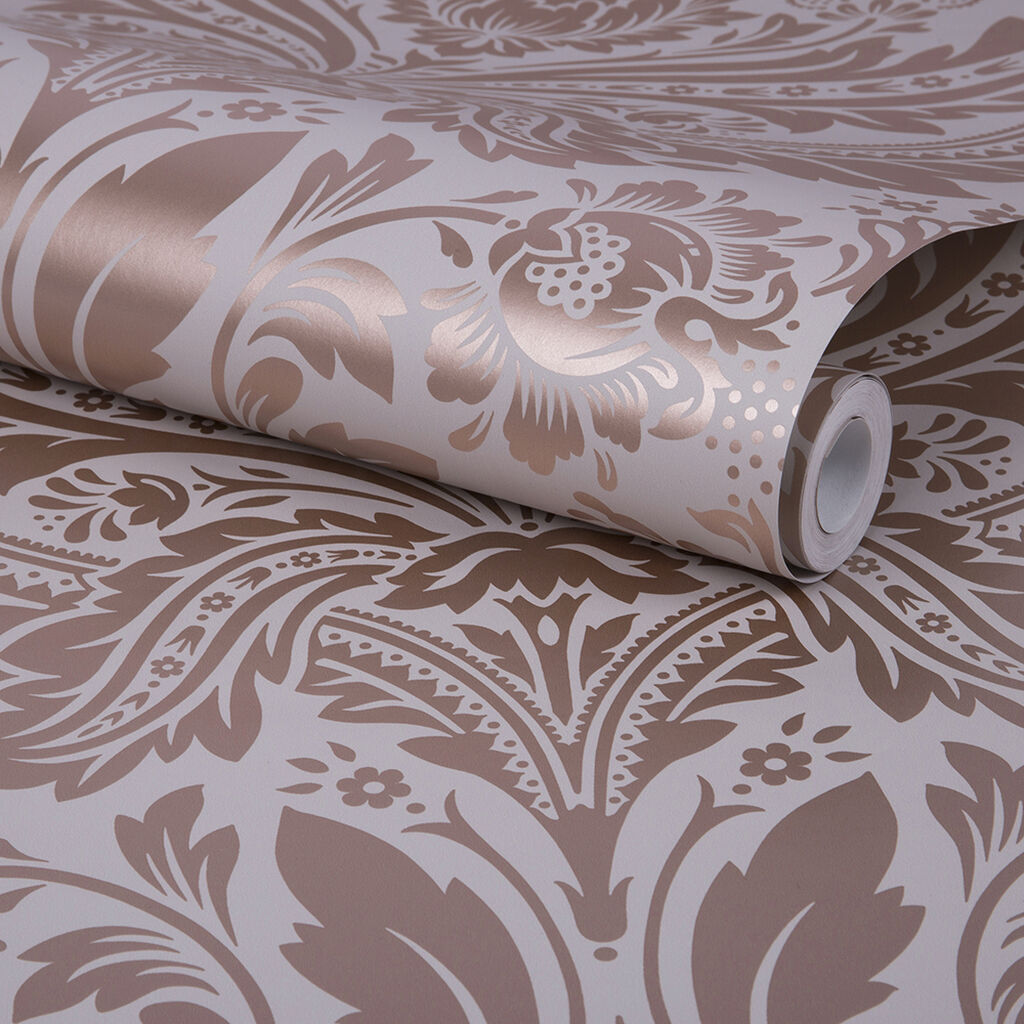 When you want a traditional look that doesn't slight you on jaw-dropping beauty, you'll want to consider this wallpaper by Graham & Brown.
The pattern is called Desire. It comes in a variety of gorgeous colorways, including gold wallpaper, silver wallpaper, lavender wallpaper, and other choices. I am particularly drawn to the intricate flower motifs and metallic finish.
Provence Spring Green by Willow Lane Textiles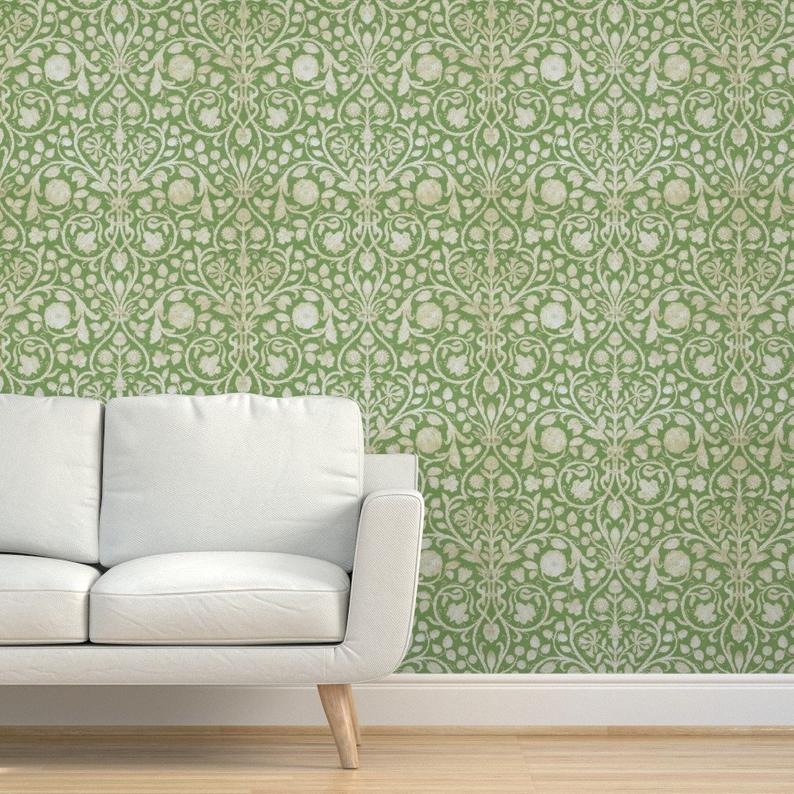 Speaking of interesting finishes, I love the subtle texture on this design called Provence Spring Green by Willow Lane Textiles.
The texture gives the design a more relaxed, weathered feel. This green wallpaper feels fresh and uplifting. I think it would be beautiful in a kitchen or bathroom.
Gypsy Red Damask Wallpaper by A Street Prints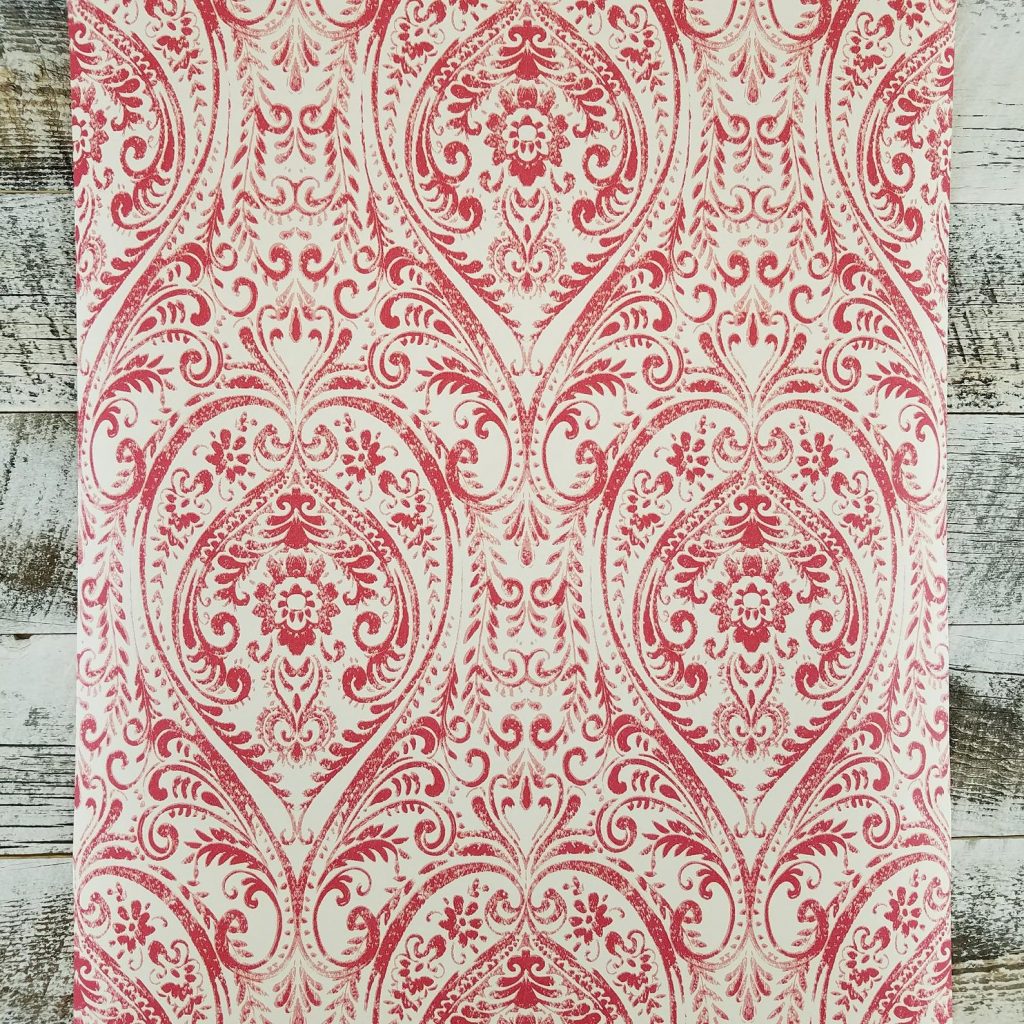 This red damask wallpaper from A Street Prints is another more informal option.
This fabulous wallpaper is available through DMarieInteriors, a retail boutique offering many styles, types, and varieties of wallpaper, with both peel and stick tiles and mural patterns options. It is described this way: "With a cultural vibe and bohemian energy, this eloquent damask makes a timeless wall accent. From the very popular A Street Prints, this unique pattern is softened by the indistinct lines and subtle highlights."
These are just a few of the damask wallpaper options available out in the marketplace. If you would like to learn more about the history of damask patterns you can explore this post here. Enjoy!