The work of Leanne Claxton has a breathtaking magical quality to it. I was immediately struck by the way her illustrations feel light as air, while also being impactful and eye-catching. It was such a treat to explore her portfolio and learn more about Leanne's work that explores the relationship between art and fashion.
Leanne spends her time between England and Hong Kong, which must be exciting. She says, "I am an artist with a passion for the outdoors, delighting in natural light, alfresco painting, and the rainbow of colors and intricate details that nature offers."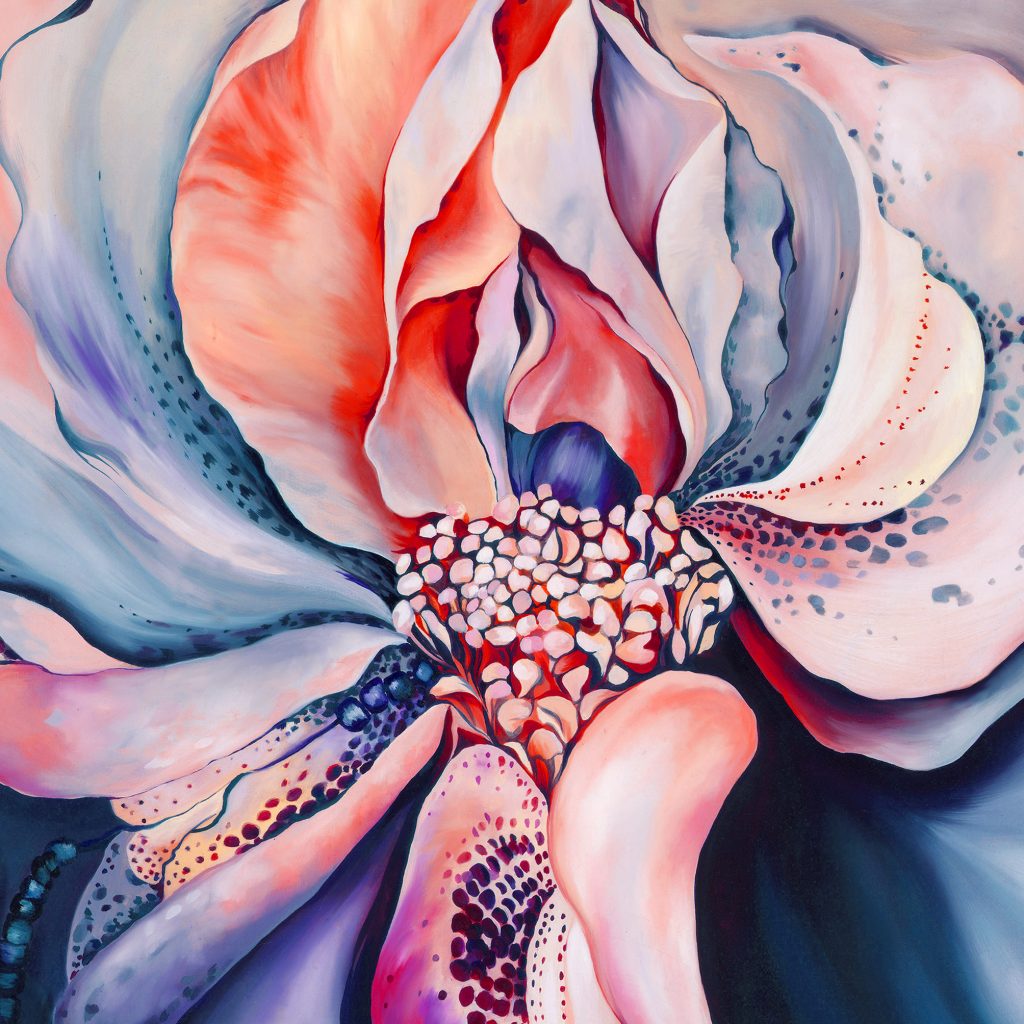 When asked about her upbringing and education, she told us this. "I grew up in Lancashire, moving to London in 2002 to complete a BA degree in textile design at Central Saint Martins. In 2005, I trained in Paris under Christian Lacroix, where I discovered haute couture and the relationship between art and fashion.
"Since graduating, I have worked both in-house and as a freelance print designer for major brands in London, Paris, New York, Hong Kong, and Spain. I began printing floral oil paintings onto luxury scarves as a way of making my artwork more accessible. My dream is to always have the freedom to work for myself on my artwork and live by the ocean nearby mountains."
As everyone realizes, the pandemic has changed peoples' lives greatly. Leanne found a way to contribute to a new perspective. "During the beginning of the pandemic when there was a shortage of masks, I teamed up with a seamstress in Hong Kong to make exciting silk masks from my scrap fabrics. We have been unable to keep up with the demand. This month I have designed specific masks which are being currently produced and are ready for pre-order on my website.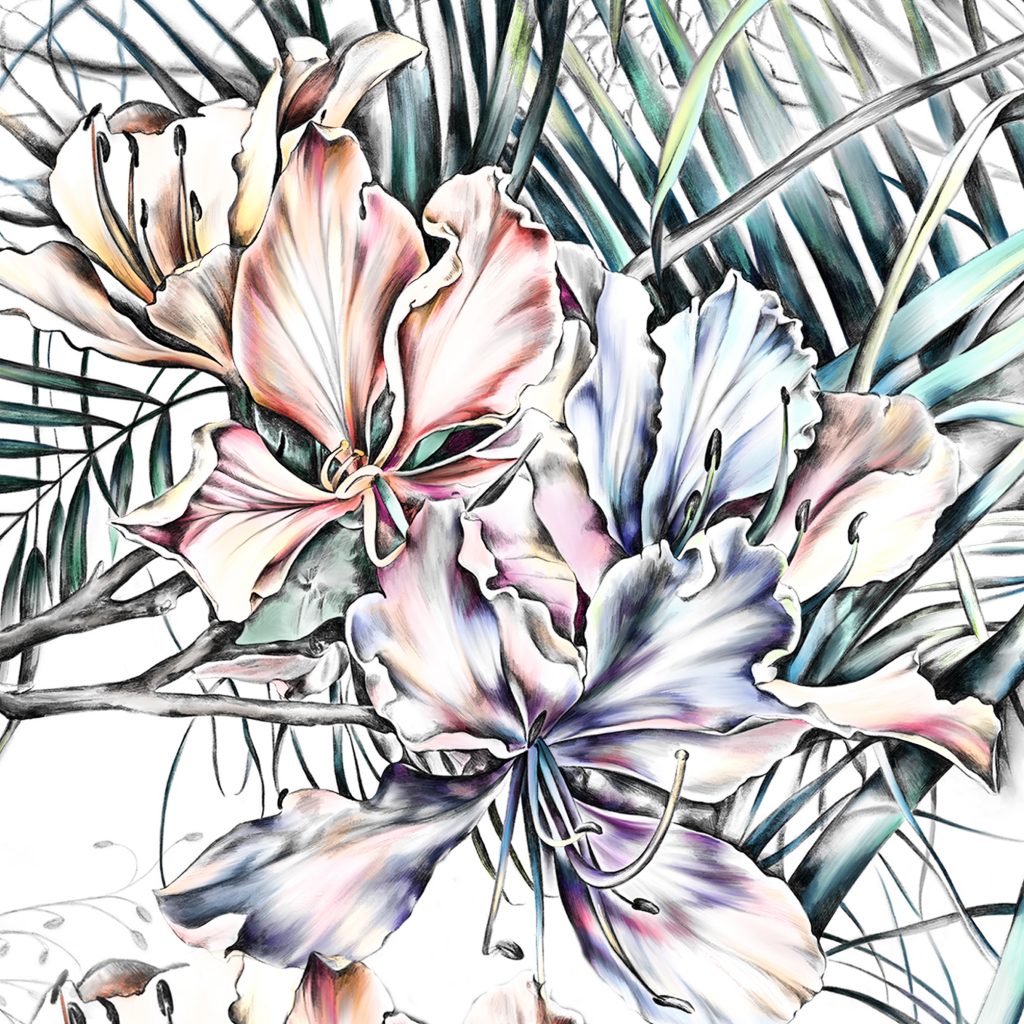 "All these images are currently being printed digitally on fabric. I hope to help make people more happy and comfortable wearing face masks. The artworks are all taken from my original collection of oil paintings and iPad drawings or a combination of both techniques."
Thank you, Leanne! View more of Leanne Claxton's eye-catching work which explores the relationship between art and fashion here.