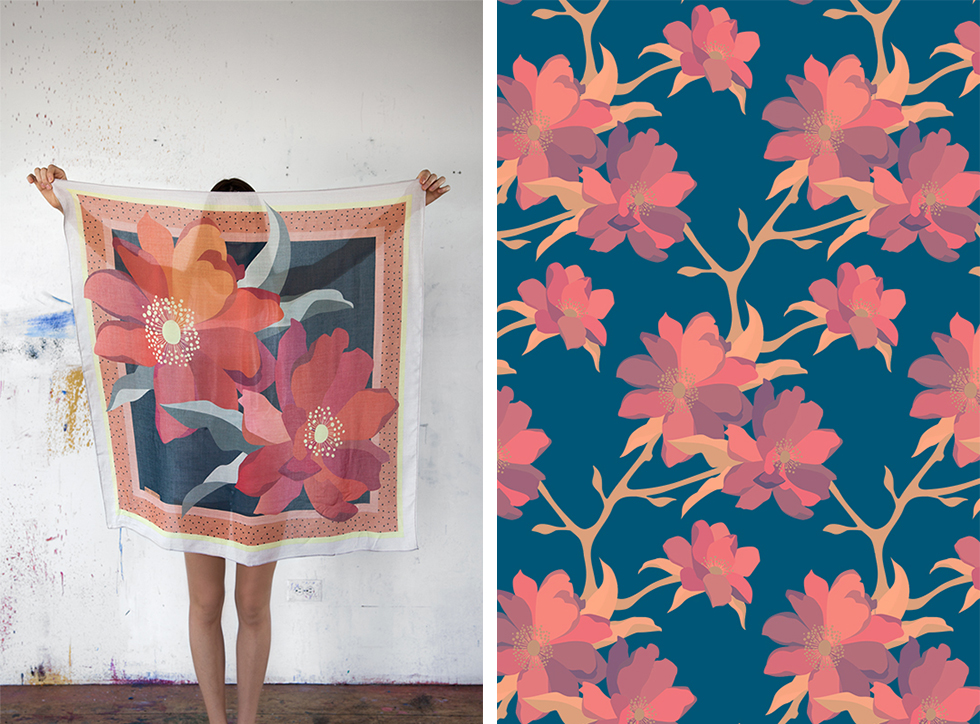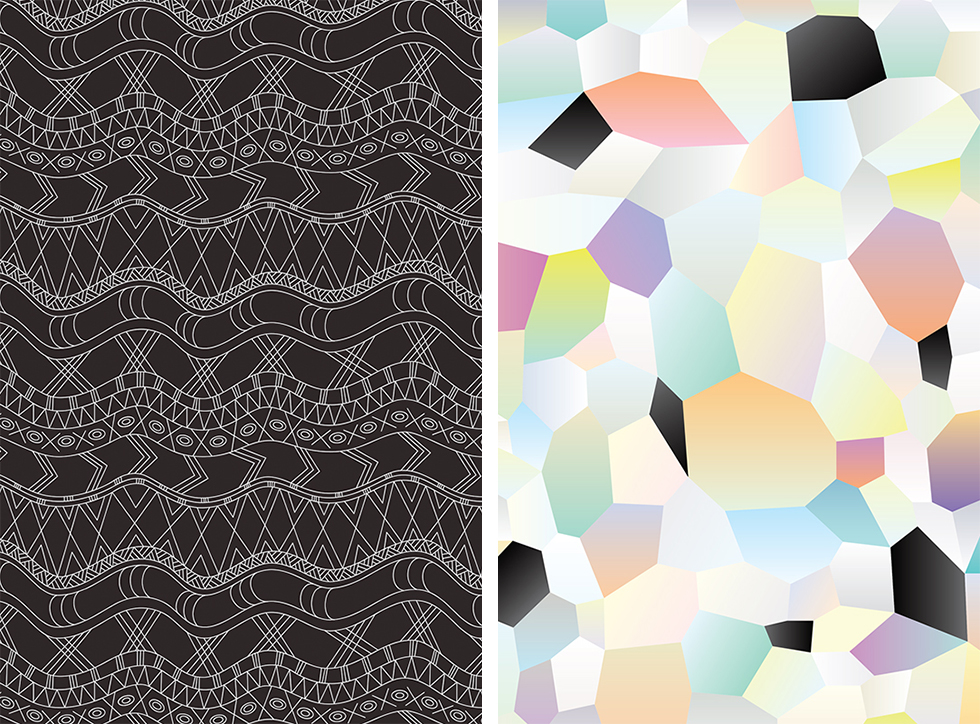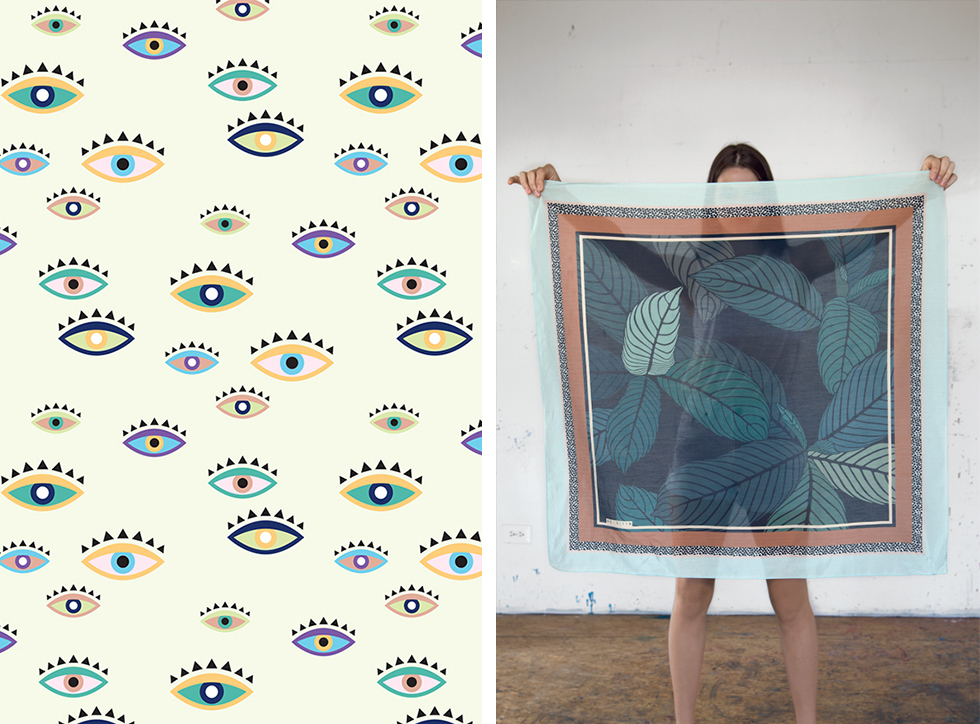 Nancy McCabe is a graphic and surface designer, photographer and art director living in Chicago by way of Minneapolis. She has a BFA in Graphic Design from Minneapolis College of Art & Design and Master's Degree in Visual Communications from Scuola Politecnica di Design in Milan, Italy.
Nancy has been attracted to patterns all her life, but she recently discovered her love for creating them. After leaving her agency job in 2012, she pursued her dream of full-time freelancing. This past June she launched her online portfolio and shop called No Ocean. Along with her patterns, Nancy created a limited-edition of scarves which showcase some of her designs. She tends to be attracted to bold and graphic prints, but also enjoys playing around with paints, inks, watercolor and photography.
I think what I love most about creating surface designs, is the freedom to experiment to my heart's desire.
I hope you all will be able to take some time to "experiment to your heart's desire" this weekend. It's one of the best parts of this job and while it's easy to get hung up on technical aspects in our daily work, sometimes you just need to get super creative and try a new technique or allow your workspace to get a little messy! I plan to spend part of this weekend working on collaged prints–how about you? You can leave us a note in the comments, we'd love to hear what you're working on.
Check out more of Nancy's awesome patterns and her full scarf collection at www.no-ocean.com, and have a great weekend. -Chelsea