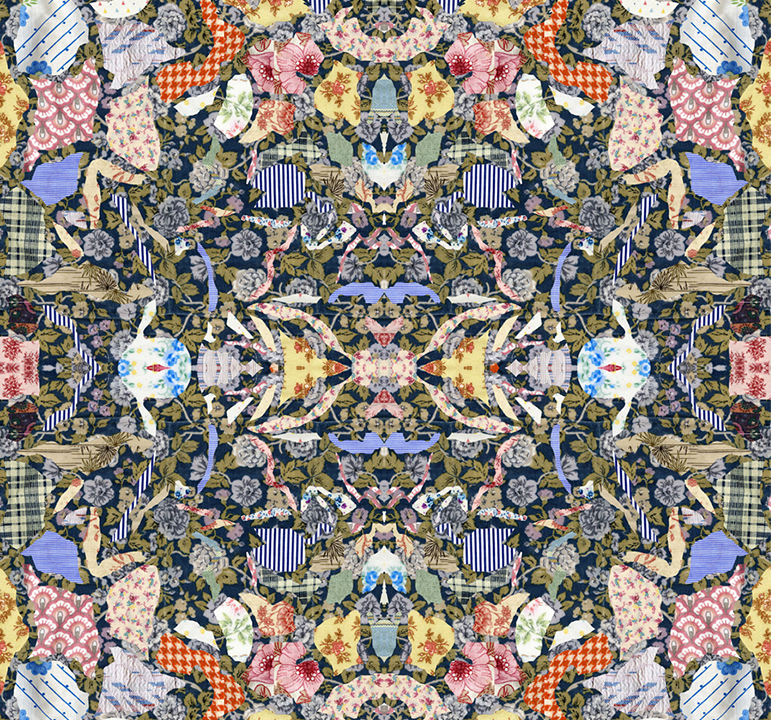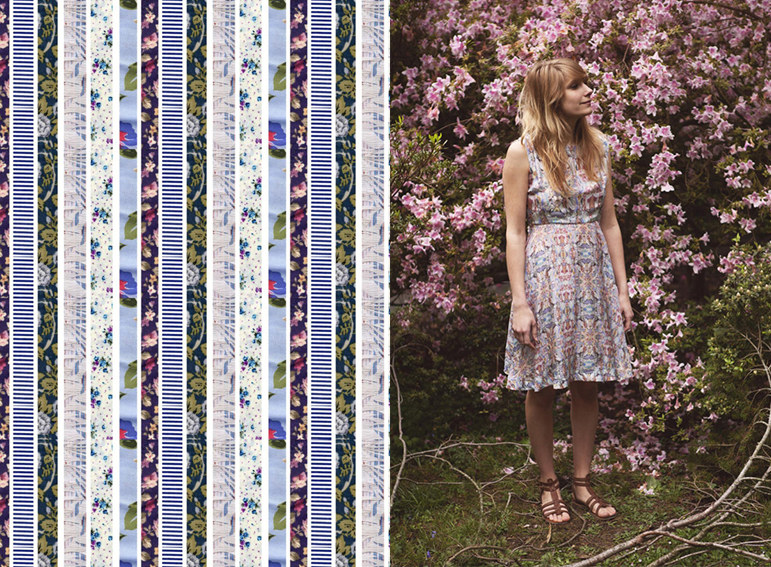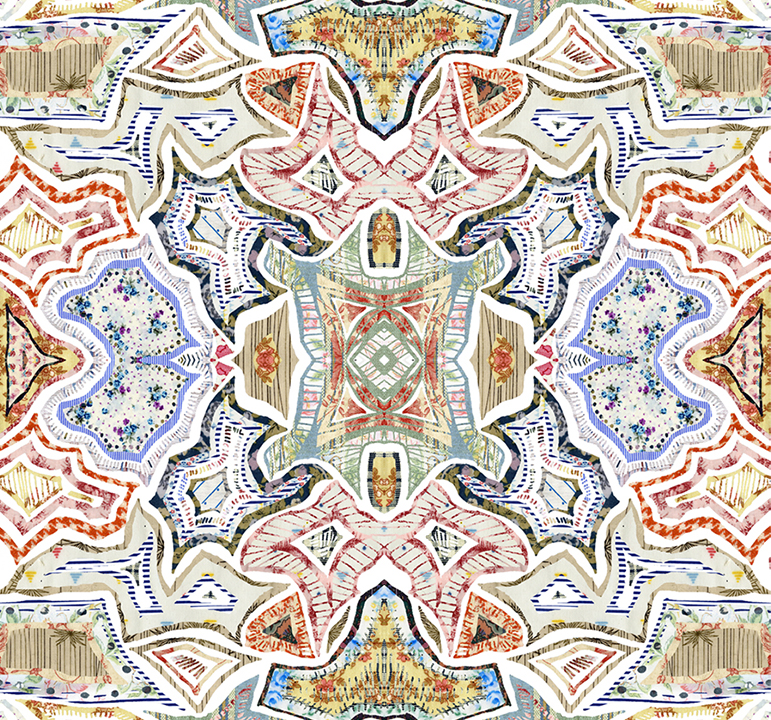 I love seeing the creative and innovative prints created by students and recent design graduates from around the world. There is something about being in a school setting that just seems to push designers a bit to try new techniques and discover their own design "voice." Today's featured designer, Jaime Greenly, had Chelsea and I so excited that our emails pretty much just consisted of exclamation points.
Jaime is a recent surface pattern design graduate from Swansea Metropolitan University, which is in the U.K.
While looking at her collection of scrap fabrics, Jaime began to feel guilty at the thought of designing more and more fabrics that almost inevitably end up in the 'rag bag,' or the landfill and wanted to find a way to reuse these pieces. Her idea was to take the discarded patterns and digitally manipulate them into bright, colourful kaleidoscopic designs; a kind of updated patchwork.
"The use of 'readymade' patterns in my work is intended to show the abundance of fabric already present in the world that often just goes to waste, of the 1 million tonnes of fabric thrown away each year only 25% are actually recycled. The designs are then applied to 'make at home kits.' I want to encourage creativity and form a connection between garment and wearer, the process of making it themselves means the piece is unique to them and hopefully something they will treasure for a long time, unlike many of the disposable 'fast fashion' garments sold today."
To read more about Jaime and her "Out of the Rag Bag Project" please visit her website.