I was immediately drawn to Nancy Carr's nature inspired patterns. They have so much movement and seem to come alive through her use of layouts and color. It was a joy to hear more about Nancy's journey.
What is your educational background?
I graduated from UCLA with a degree in Cultural Anthropology, which led to my love for ethnic arts. During a big life-change moment, I had an epiphany that I wanted to pursue textile design and felt completely passionate about the decision. I took a basic Illustrator and Photoshop class (which completely overwhelmed me), but it also started me on my path of self-learning the craft of surface pattern design. I have also learned so much in Textile Design Lab courses such as Surface Pattern Design Mastery, The Ultimate Guide to Repeats, and Photoshop For Designers.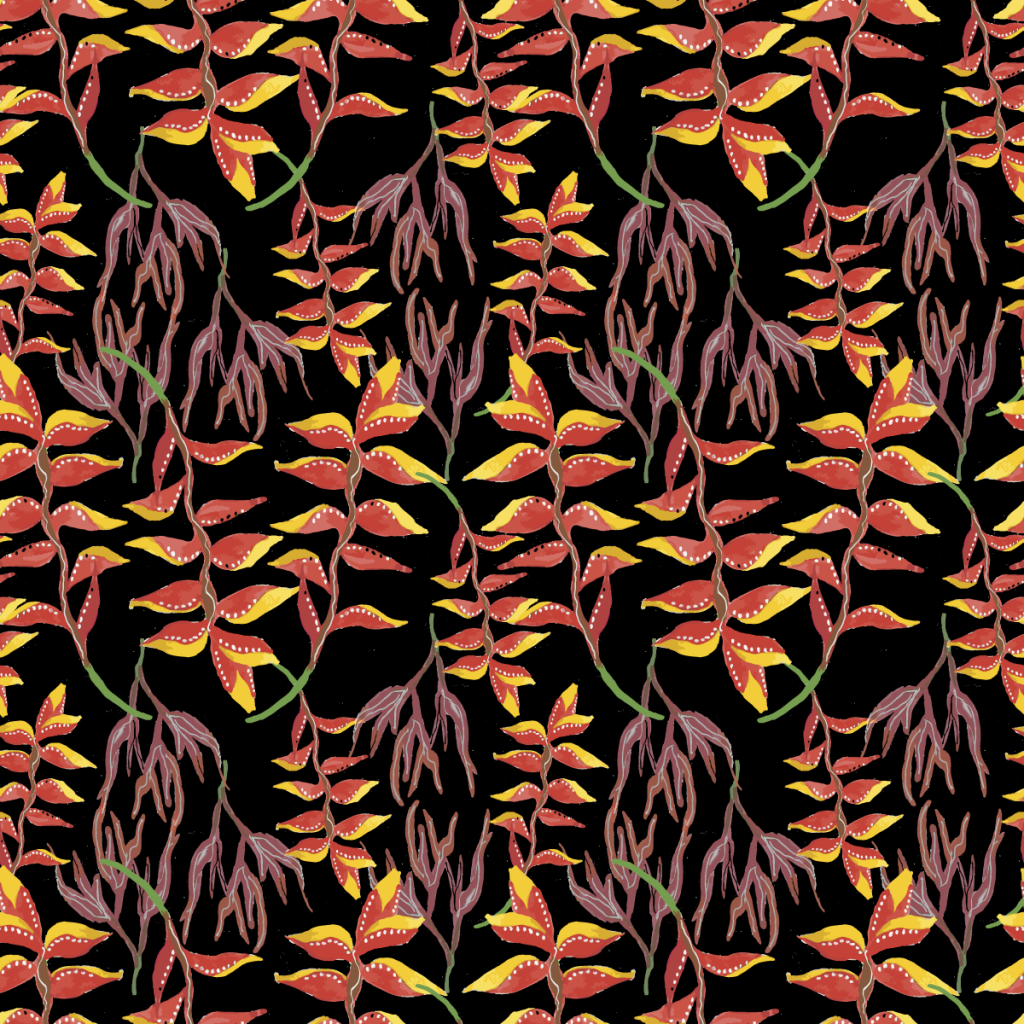 Share a bit of insight about your family and experiences.
I come from a family of artists and have painted my whole life. It has always brought me much personal enjoyment. Knowing this you would think I would have set out to have a career in design. Yet that was not how I started. For fun, I participated in painting political murals on the streets of Los Angeles, while also working as an assistant set decorator on commercials and music videos. I also co-owned a natural food supplement company and was VP of Sales for ten years.
What inspirations and processes help to define your work?
I feel inspired by ethnic motifs from various cultures of the world. I like to create art around those motifs and then add vibrant color or overlays to them. With my floral designs, I mostly love to paint tropical flowers, evoking warm climates and bright hues. My go-to process involves hand painting motifs and then bringing the scan into Illustrator or Photoshop to create the repeat.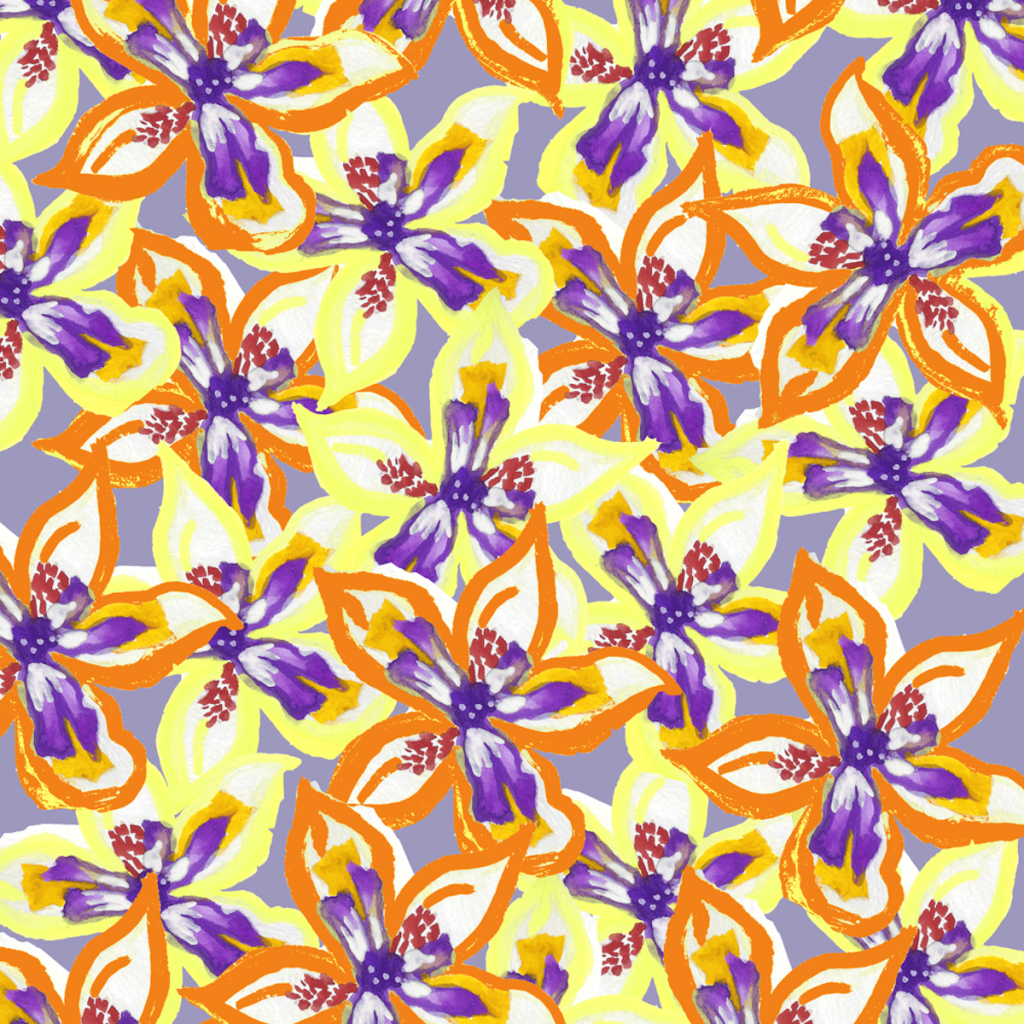 Way at the beginning, I was so thrilled when I came upon Pattern Observer during a web search! I followed for years before I had the courage to join Textile Design Lab. Since joining, my skill level, confidence, and a feeling of connection to the design community has accelerated. I find the guidance from the administrators invaluable!
What can we expect from you in the future?
My current goal is to work freelance for print studios and get licensing representation through an agency. I am in the process of sending out my first cover letter and samples of my work for Mandala Sunshine Designs. What a journey! Some days I let my insecurity get the best of me, but then I just put one foot in front of the next…and walk on!
Thank you for sharing, Nancy! You can view more of Nancy Carr's nature inspired patterns on her website.