Fizah Malik just launched a series of STUNNING floral art prints. We are fortunate enough to be able to share them with you in today's post. Over the past years, we have had the opportunity to feature Fizah's work on several occasions. She is also a regular contributor to our Textile Design Lab community. It's wonderful to see her take this next step in her business! Naturally, I was interested in learning more about the inspiration behind her floral art print collection.
Some of the links in this post are affiliate links and I may receive a small commission for each purchase made. Thanks for your support.
Floral Art Print Inspiration
It is obvious that a lot of thought went into creating these wonderful prints. Finding out what inspired the process was interesting. Fizah shared this: "Most of the art prints were actually made during a personal project I did last year on Instagram called #the100dayproject2020. The idea behind was to create and post for 100 days. Since I am inclined toward nature and plants, I decided to explore different species of flowers for 100 days. It was quite challenging to create and post every day, yet so worth it. Such amazing opportunities have come my way after completing that project. These prints I am sharing are hand-picked by me from that project and they are extremely close to my heart. They are vibrant and encompass my personal style and I hope they will add life to someone's home."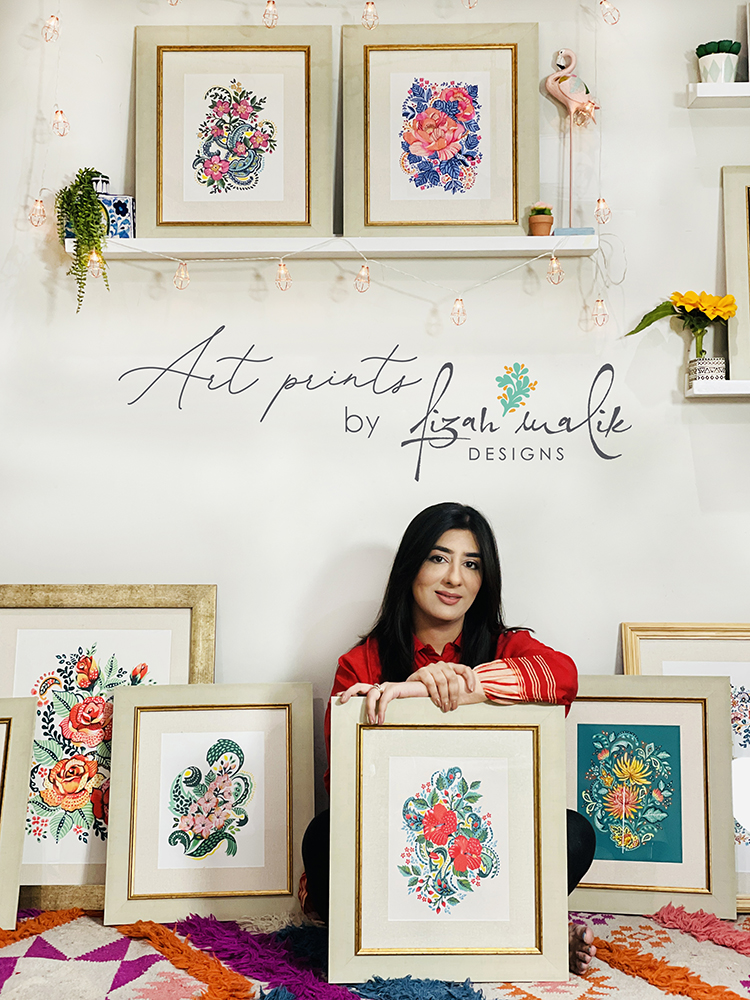 The Process of Creating Floral Art Prints
Fizah's collection features 25 high quality giclee art prints which are available in 3 sizes. We asked for some insights into her process to make this happen. She said, "My medium of choice is mostly gouache. These art prints were hand painted with acryla gouache and later manipulated in adobe photoshop to make art prints. I used high quality Moab paper 300gsm for all my art prints and they are printed via the latest CanonPro300.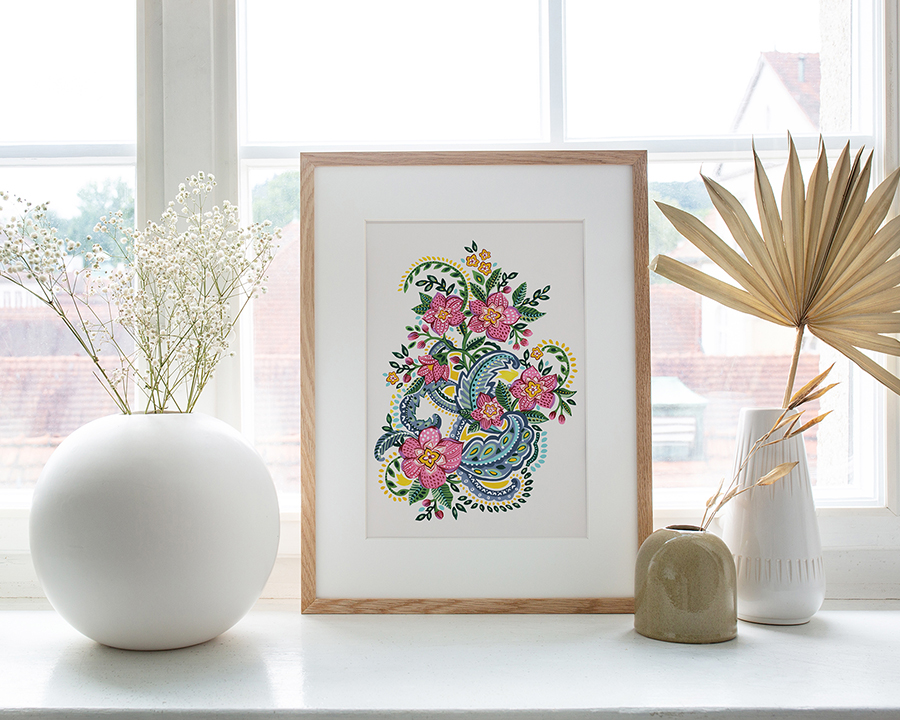 "These art prints are my first step toward having my own small business—a dream coming true! I have exciting new products in the pipeline that I will get manufactured and launch soon."
You can shop Fizah's floral art print collection on her website and on Etsy. She ships worldwide.
Want to learn how Fizah creates her stunning prints and patterns? Join the Textile Design Lab to gain access to her series of informative training videos.