As designers and artists our work is inherently fun, but we often times get so wrapped up in the "to-dos" and "should-dos" that we forget this aspect of what we are doing. Amelia Robson is focused on the fun and it really comes through in her patterns. Thanks to Amelia for sharing the inspiration behind her fun patterns in this interview.
What has been unique about your journey to this point?
I am a big believer in creative experimentation and an even bigger believer in having fun. I want to be an inspiration to my little girls, to show them that they can be whoever they want to be and follow their passion. If during this journey I can connect and collaborate with others, develop an awesome portfolio, and license more patterns, I will be an incredibly happy human, indeed.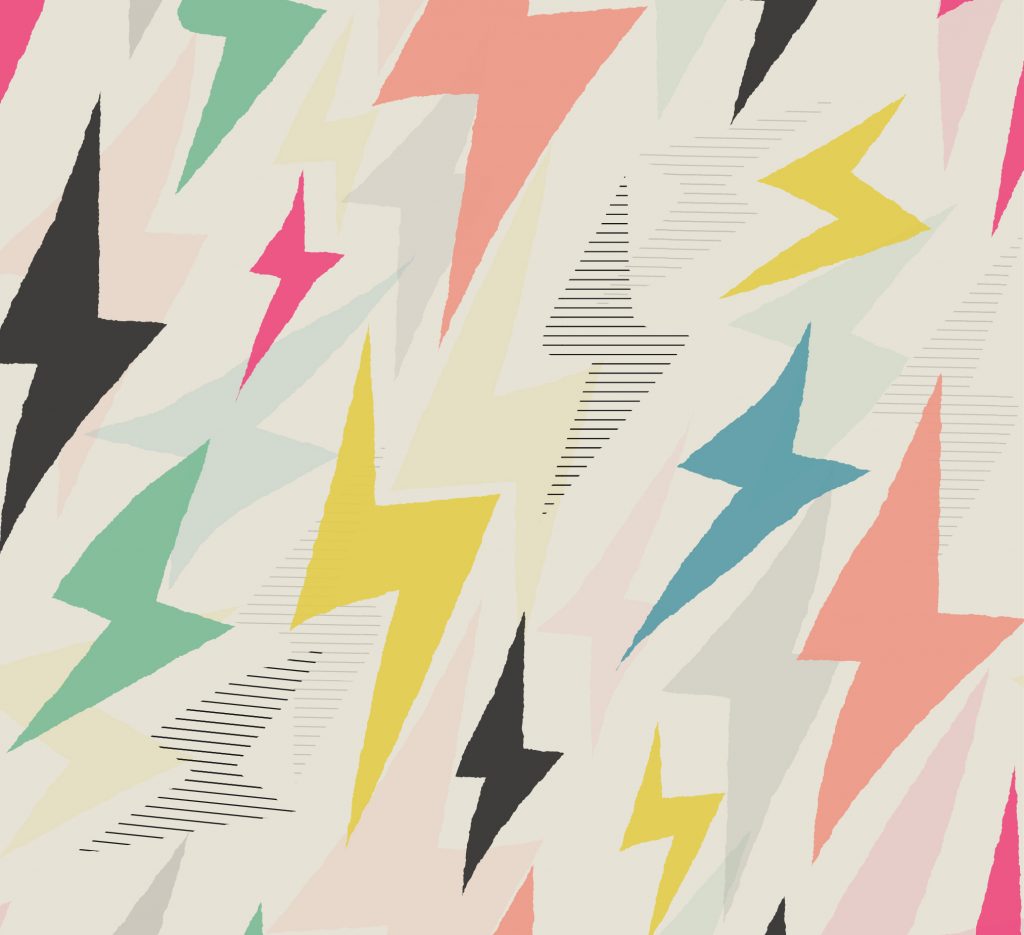 How is your work inspired?
Music and art are my creative passions. I studied music at university and then fell in love with Surface Pattern Design, completing the Make It in Design course. Since this time, I have been working on various pattern design techniques, building my portfolio, and have recently licensed one of my patterns.
Offer us some insight into the fun patterns you are sharing here.
I have put together nine patterns, each one made in the spirit of fun and with a unique story.
House Jungle (seen at top): I am a house plant lady! I wanted a leafy wallpaper for my bathroom so designed this using some sketches of a house plant. I just love a green and pink combo.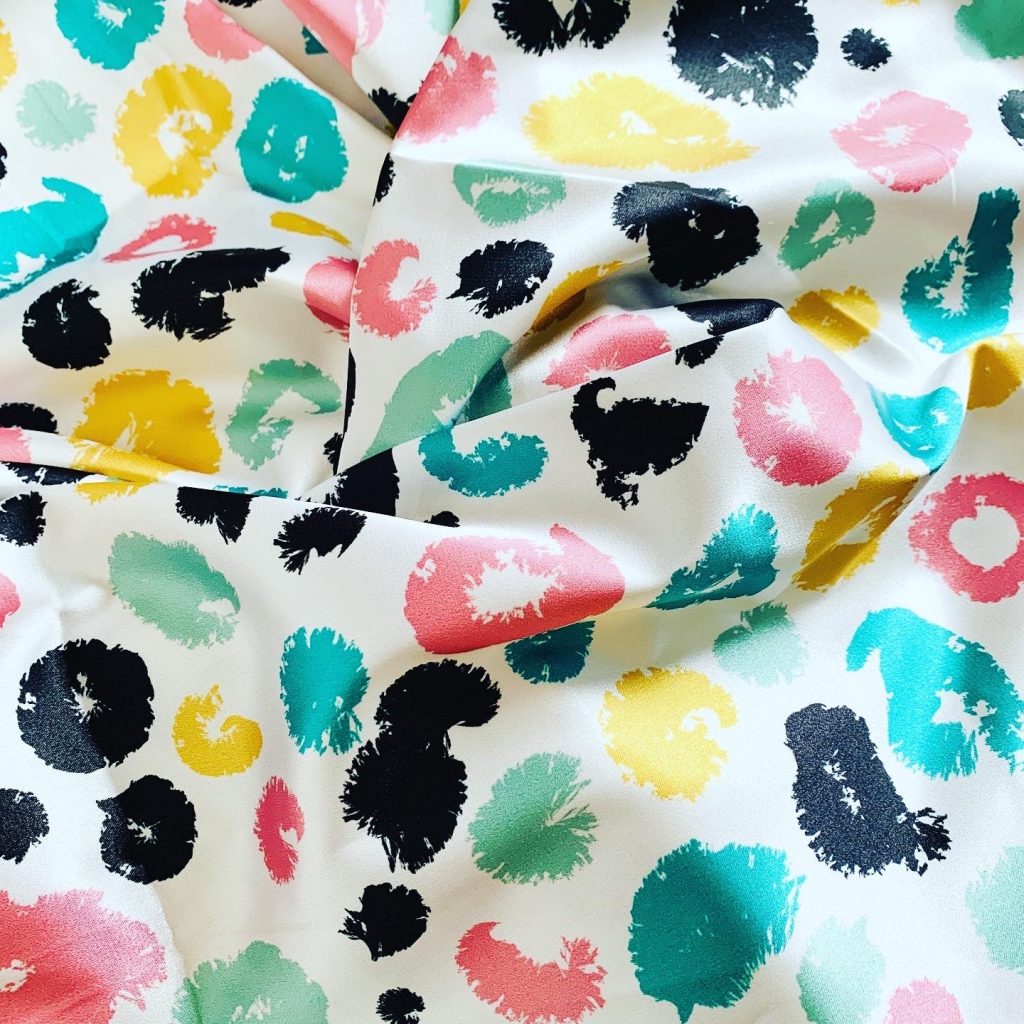 Multi Leopard: Animals prints are one of my favorites to create! I love looking at them and wearing them. I had this one printed in satin to make a pajama set.
Multi-colored Lightning Bolts: I created this with curtains for my daughter's room in mind. I drew some lightning bolts and layered them on top of each other in AI to create this effect.
Thank you for sharing a bit about yourself and your fun patterns with us, Amelia! You can view Amelia Robson's portfolio here.