For this year's Summer of Creativity, we welcomed Brooke Ashley, founder of marketing agency Flowstate11, as our guest expert. Brooke shared two in-depth presentations, each followed by a live Q&A session. In the first training, she presented a holistic marketing strategy for designers. In her second presentation, Brooke discussed the power of videos for marketing. These presentations were all recorded and are available within the Textile Design Lab.
Get to know Brooke and her deep well of marketing expertise in today's interview!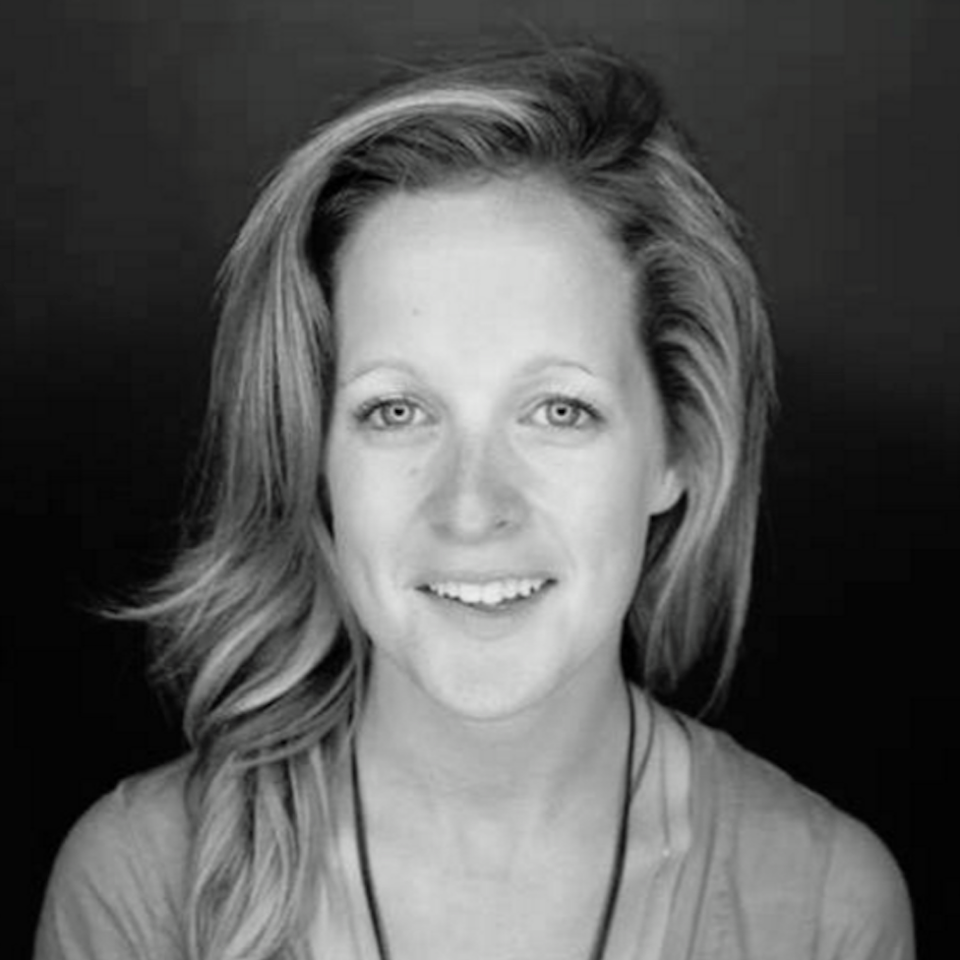 Welcome Brooke! Can you tell us a bit about your business, Flowstate11, and what sorts of brands and projects you work on? What led you to founding this business?
Thank you for the warm welcome! My business Flowstate11, is a marketing agency that I established in 2013. It essentially started out as my work as a freelance digital marketer, and then organically grew into a team over the years, since there was so much demand from digital content creation. We have worked with mostly small businesses and some mid size ones currently.
With a lifelong passion for storytelling from a young age, I found myself and my team helping new business owners and established brands propel their dreams forward by using the tools of social media, content writing, SEO, graphic design, newsletter, video content creation and strategic marketing campaigns to help tell their brand story and drive results for overall ROI. From music + dance performance artists to sustainable energy companies, fashion-forward creators, health innovators, real estate, travel, and SaaS tech startups, we have worked with just about every type of industry and have played a key role in building their brand awareness and overall business growth.
A little history on me – I attended the Illinois Institute of Art in Chicago, I further developed my skills in web design, interactive media and filmmaking. I then went into the corporate sector, working directly for Google/YouTube and 2 major YouTube networks, helping individual channels with 300K+ subscribers double or even triple their subscribers within 6 months.
What excites you about helping brands build an online presence? What are the most fun parts of your job? What do you find most challenging?
The exciting part is literally inspiring other entrepreneurs and creative teams to discover new ways to market their product or service, and share it with the world. My favorite part of working with a new client is the discovery process. How can we help further build their website to reflect what they are all about? Can we make a really powerful and beautiful promo video that gives their audience a glimpse into what they are all about and what they are creating? Have they looked at their analytics and seen what kind of audience they currently have, and how are they perceiving their online content? Has it been effective? IF not, how can we improve that, and reach more of their core audience? I find this process highly creative, and a time to generate new ideas from just being at the drawing board, learning and dreaming up new ways to communicate digitally to their audience, and get the word out there.
A lot of what I find fun about my job is learning about all sorts of careers + industries. At any given moment, I'll be learning about a new trade. For instance software intelligence, and how my client invented a platform where people can edit professional videos in real time from anywhere in the world – a.i. cloud based editing, and from there, how to build brand awareness around that tool to reach video editors that want to edit remotely with big Hollywood studios. Or, maybe I am working with a jewelry designer who wants to not only design and create beautiful pieces, but they want to have their customers put an intention to their special piece like "I am worth it." so that it can be used as a reminder, a self-empowerment tool. Or for instance one of our past clients helps low vision patients have the opportunity to see better by using specific eye sight technology to open up the world of sight. We helped them create a series of videos around the stories of low vision patients, like one of them seeing a hockey game for the first time at age 45. The work is quite inspiring at times, and when the marketing initiatives go well, we get to see the audience's engagement and reactions to the media content that we helped create.
I'd say the most challenging parts about my job are that I want to make everything happen for a client, and I want it to happen over night, but that's just not realistic. They want the moon and back, and many times, it takes a lot of time and effort to create media content for a brand and then see results, which takes not only time, A/B testing, and a decent budget. Typically, with small businesses there is so much to do, and not enough budget to allocate for what needs to be effective. So we bite off a little bit at a time, and use the budget wisely for what we think will be most effective for them, and what we think will bring the highest ROI in the short term. I always tell people "It's a marathon, not a sprint" to help set realistic expectations.
Something I also say is "Consistency is Key". If you keep showing up for your audience online, giving them valuable content that's either informative, entertaining, funny, or motivational, then you are on a good path to success. Brands I know that kept up on consistency over many years, have been the most successful brands I have seen online.
Can you talk a bit about the power of videos for marketing and why you focus on that medium? What are the advantages of video over still images?
Video is super powerful because it's the current digital medium that encompasses the majority of our senses, sight + sound. It can easily bring you into an 'atmosphere' and get you engaged in the content that you are watching. It's easily digestible for the viewer. For instance, we might be marketing a music festival, and we create this amazing + fun promo video for the upcoming event. If done right, it can inspire and entertain people and be the deciding factor if someone will attend that event or not. Video has the power to sway the masses. It can also show off your personality and have your audience see you as the authority in your field. If someone sees a professional video online of you talking about textile design, they will automatically assume you are an expert. Trust is built, and they have a better sense of human connection with you. The more you show up on video online, the more of a presence you build for your personal brand + trust.
Don't get me wrong, professional photos are great too, but it's a bit more flat and passive. Photos are MUCH easier to produce, share and helpful for supporting your design portfolio, but if you are able to incorporate video into the mix, you give your work a whole new dimension. If photos and designs are 1D, then video then essentially would be 2D. And in person, in real life, thats 3D. So we want to get as close to that 3D as possible through the digital medium.
I've always been a huge fan of video. On my sad days, I would go to the movies, and be transformed into another reality. It would help boost my mood. Or if I was lacking motivation, I would go on Youtube and look up inspiring videos that would help me to see a new perspective. For brands, you can inform, inspire, motivate your audience through video. You can give them a glimpse into your creative process, and how this design might inspire them daily. You can share your story through a visual story snapshot.
What are your favorite video platforms to work on and why?
YouTube has been the king! Back in the day, I worked for YouTube / Google at their Beverly Hills office. It's one of their smaller offices, but all the major players worked there, the big decision makers. I was able to really dig into WHAT makes YouTubers successful, and how people are watching content online, what they are searching for, etc. Long form content, especially on YouTube is the goal. High audience retention is key so that the algorithm favors and suggests your content. You arrive on the platform, expecting videos that you will invest a bit more time into, which I like. Facebook + Instagram are great but our attention spans expect short stackable content. We want value + answers fast! And TikTok is great too, but again, super short, eye-candy type videos. My personal preference is long form content, but I know many many people out there that prefer shorter content. It feels a bit like the wild wild west sometimes. Always evolving, and growing. If you think about it, the internet is still pretty young, so its important to stay on top of what's trending, how things are evolving so you can change with the times, and know how to reach a wider audience.
What would you consider to be your proudest moment or greatest success in your business so far?What are your goals for the future?
My proudest moment so far would be with our work with Rhythmic Rebellion, an online music platform. When the CEO reached out to us for marketing help, we were onboard for the challenge. They only had a few users onboard. A fully established software with no traffic. So we took on the challenge to grow their brand awareness, and bring in new users–musicians + fans. Within a year, we went from 5 users to over 10,000 by using a variety of video marketing, social media posts, and paid ads to bring in their desired audience.
With all of these new users essentially being their early adapters for their software, the development team was able to improve many of their features by having the user data, and find new ways to bring more value to their users. On the video side of things, we created over 50 videos (both short form and long form content) about specific new musicians that joined their platform and telling their individual stories. By thinking outside the box and using the strengths of our team, we were able to see tremendous growth, not only for the user base but for overall brand awareness on their website traffic, and social media platforms.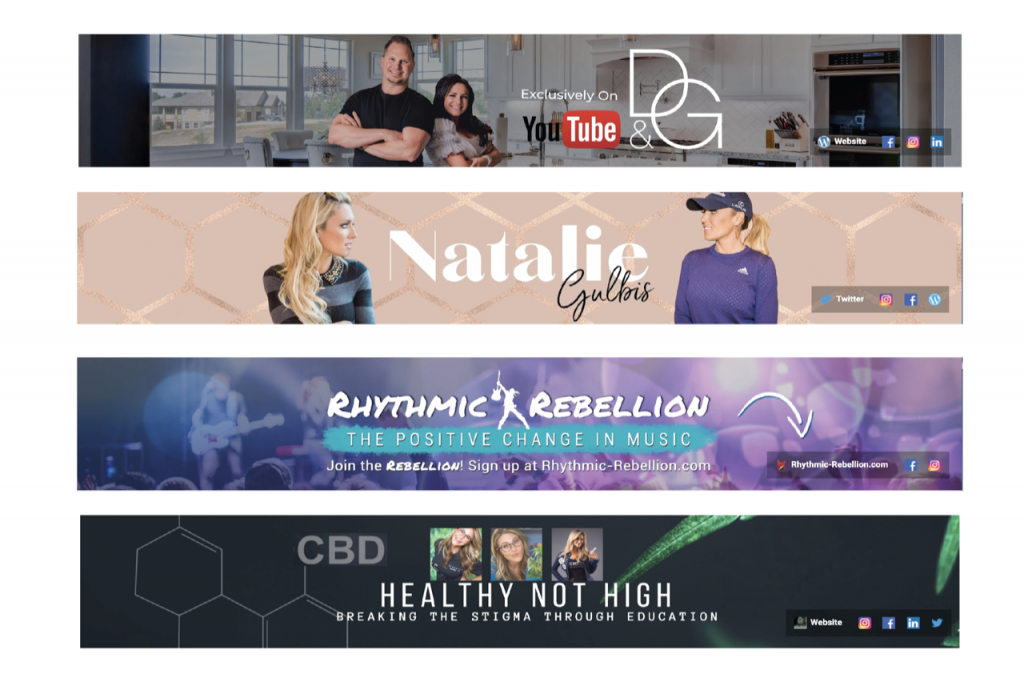 What advice have you received in your career that has stayed with you or influenced you? Do you have any words of advice for someone who is just starting out or is getting ready to launch their own business?
Advice I wish I knew 10 years ago! Value your time, value yourself. When I first started out as a freelancer, I did not charge enough, and I didn't feel like my work was worth much. It took me many many broke years to realize that I needed to raise my rates, and to also stop doing any work for free. As much as I wanted to help my artist friends out (which I did, and in turn, helped me build my portfolio) it burned me out, and I realized that I needed to value my work to feel good about it. As soon as I significantly raised my rates, almost over night, I started attracting much healthier clients that had a greater respect for me. From there, I was able to hire people underneath me, and still come out ahead. It was the #1 reason how my freelancer business turned into a team business.
For anyone out there who is just starting out, I realize it can feel a bit daunting. Even now, as I have an established business, it still feels that way at times. But if I chip away at little steps to my bigger goals, thats how the magic happens. Everyday, I look at my to do list and ask myself "Ok, is there one or two things I can do that will move the needle, even just a little bit, towards the bigger goal?" And for those ready to launch a business. Just take it step by step. Create a roadmap, or align with someone who has already established a company of their own, so they can help you see what that roadmap will look like. Break it down into bite sized pieces that you can realistically do. Hire people to work on aspects that are totally out of your wheelhouse. Be willing to learn new skills if money is tight, but you still need to get that part of the equation done. I'm also a big fan of organization and visually transparency. Sign up for a project management software like Monday.com and see your steps visually on a board and then assign yourself and others to those tasks. These kind of tools have been massively helpful for me to keep all the balls in the air without dropping them.
Can you give us a quick preview into the training you will be offering to our Textile Design Lab members? What can people expect to learn?
For the first training, I'll be going over holistic marketing strategy for designers. We will cover things like how to fine tune your desired audience, best SEO practices, your brand WHY, various forms of content creation for each online platform, content creation + posting efficiencies, taking advantage of your email list, PR 'out of the box' ideas, influencer strategies, podcasts + live events initiatives. In the land of digital marketing, there are so many options to consider, and where/how to reach your audience. The take away from all of this, is how this process can not only be inspiring but exciting for an artist. How can we make marketing fun + exciting? Ways to focus more on creative content creation, and how to use that to really engage + reach your audience.
For the second training, I will educate members on how to harness the power of videos for marketing. This medium is super powerful when used well! Creating videos is a skillset, but now-a-days we have so many resources and tools available to use to either create videos ourselves or hire others to help create them for us. And not only that, but we want to focus on creating videos that engage our audience and get their attention to take action. Social video posts reach a much larger audience than just static social posts, so its good to look at how a designer can be creative with video. Maybe it's starting out with a video portfolio reel, or a video on how your textile pattern is now your couch fabric or on the shirt of a fashion model? The sooner you can jump on the video bandwagon, the sooner you will see a rise in your social media following + have a stronger chance of reaching more of your audience online.
Thank you to Brooke for sharing her tips for using videos for marketing! Click here to learn more about the Textile Design Lab.