In today's post, we are thrilled to feature watercolor illustrations and patterns created by Julia Grifol. The ethereal feel of Julia's watercolor illustrations caught our eye. Her florals and leaves seem light as air but also contain so much depth and dimension.
Julia Grifol is from Valencia, Spain. Ever since she was a child, she has wanted to be a designer. She filled her textbooks with doodles, and she imagined herself being a designer traveling worldwide. "That passion and need to draw have been a constant throughout my life. I received diplomas from the Escuela de Arte y Superior de Valencia with a degree in Artistic Illustration in 1990 and Fashion Design in 1993."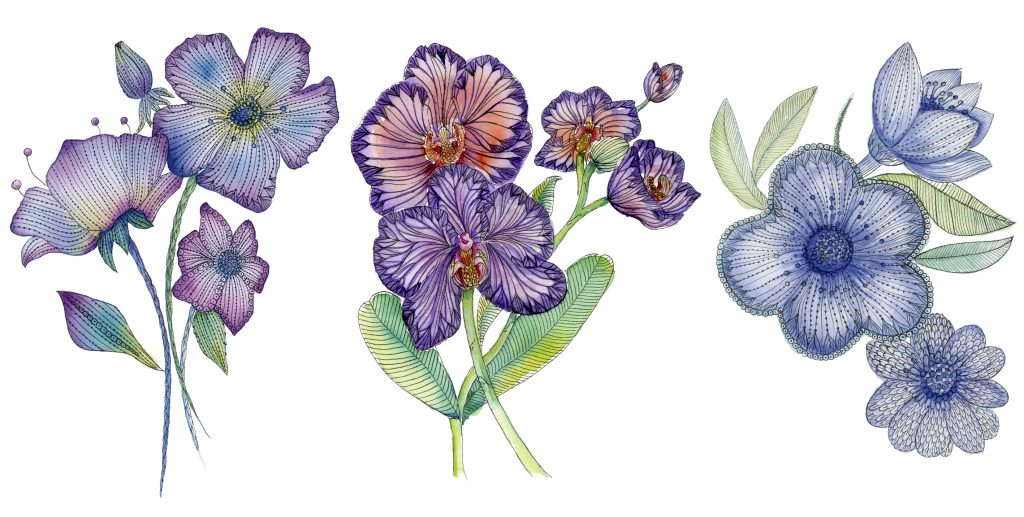 In 1989, Julia received a grant from the Impiva based on her children's fashion design portfolio to promote and show her designs at the children's International fair.
"From that moment on, I started working on designing school supplies' collections reacquainting with creating patterns for screen printing mainly for a company that licensed Disney products, and also, began creating my prints. As a result, I've developed children's fashion collections, textile prints, and graphic projects in the Fashion and Stationery fields, for both Spanish and international brands, and adapting to the required style."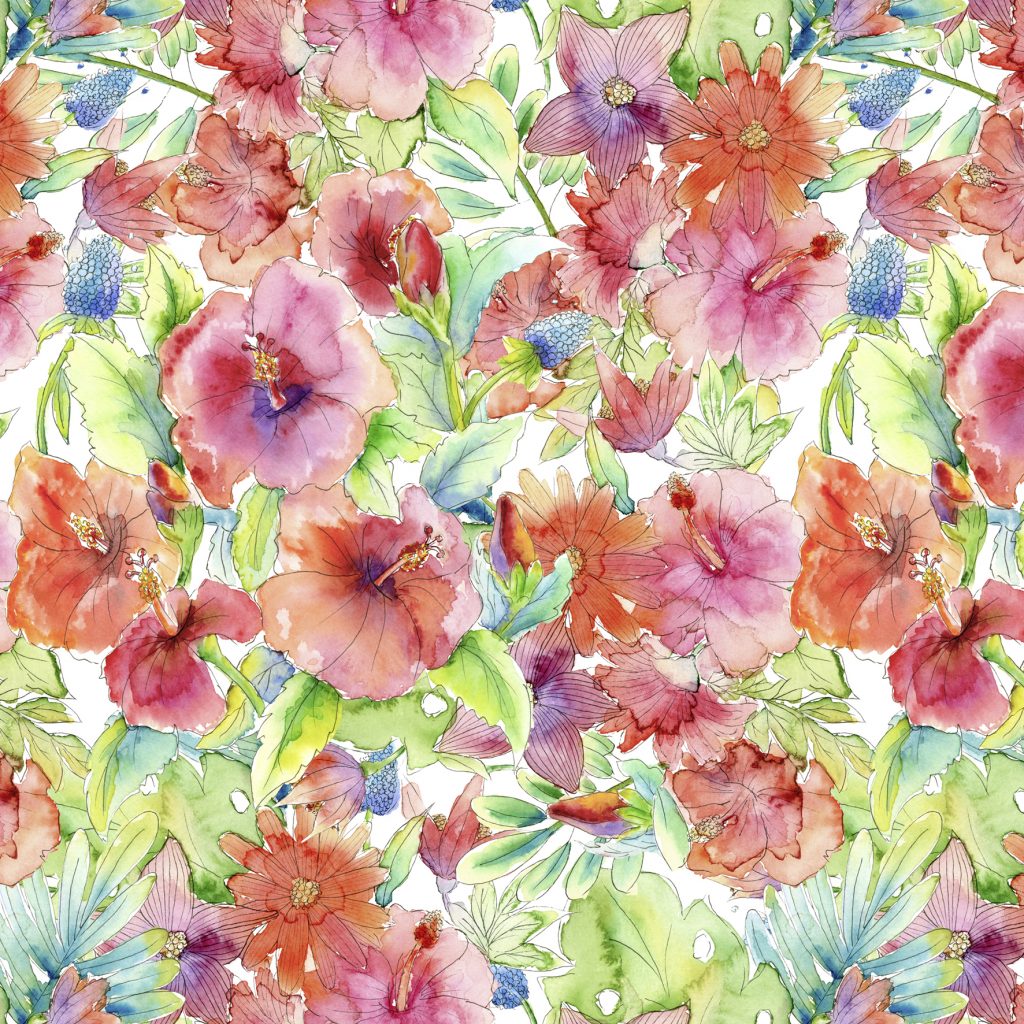 Julia has been a vector pattern designer for years, licensing and selling her designs to several abroad companies. Lately, she has begun using watercolors again, creating watercolor art prints and patterns, which she plans to sell on her upcoming website. In addition, Julia sometimes likes drawing in ink over her watercolor paintings, creating intricate motifs.
Julia's experiences helped her to develop the artistic style we see in her watercolor illustrations: "an effortless, fresh and naïve style highlighted by the use of cheerful and bright colors."
Currently, Julia is working as a freelance designer and selling and licensing her patterns to companies and textile studios in the home and fashion industries.
You can explore more of Julia's watercolor illustrations on her Instagram page.