October is Home Decor Month in the Textile Design Lab, which means we are coming together as a community to explore the home decor industry and become more empowered designers. We are doing this through a series of guest expert presentations, two of which are from one of our longtime members, Jenny Bova. Jenny is also kind enough to share a bit about her background and the industry in today's post!
Please tell us a bit about your design background and career path. What drew you to the world of textile design and designing for home decor in particular?
I grew up in a family of homebuilders. Ever since I can remember, I've been involved with building, finishes, and design. I began designing with another designer while still in college and then continued to work through graduate school. It came to me naturally, so I just needed to learn the business side of design. I worked for larger design firms in New York and Columbus for several years before starting my own business. I did this for many years, and then, in 2010, my husband Clint and I founded our business, Bova Creative. After over 25 years specifying textiles for both commercial and residential spaces, I decided to dig deeper and learn how to design the fabrics I selected. I joined the Textile Design Lab in 2015. Finding your market and style, in addition to learning how to create repeats, takes a long time! I always have textiles for the home in mind, but I've just recently honed in on tabletop and home accessories. I think these markets are well suited to my style, although I'd love a textile collection too.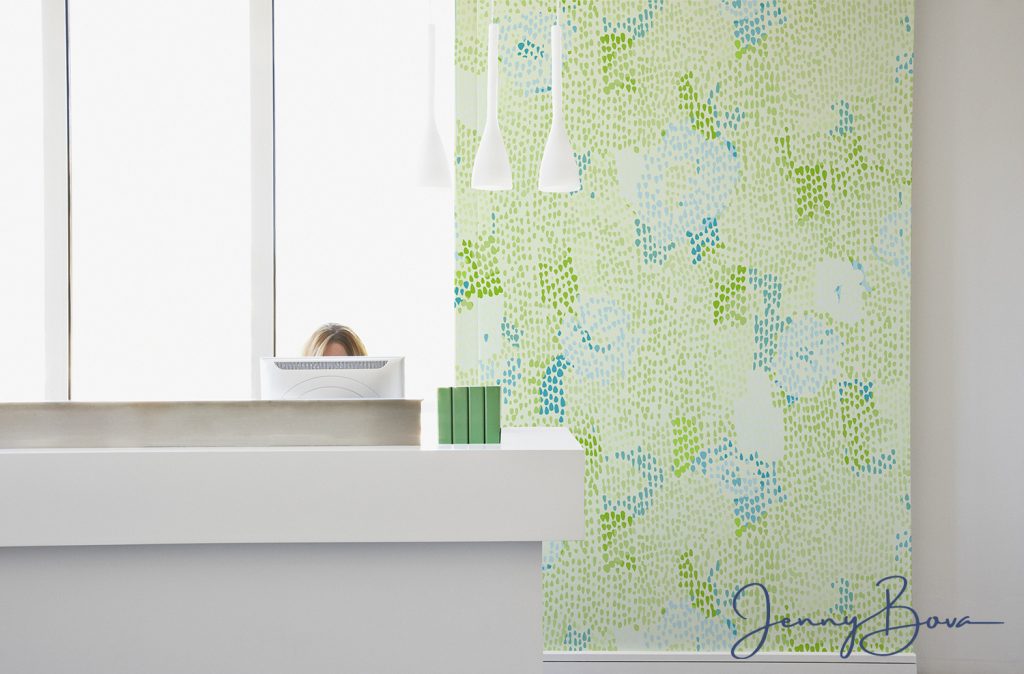 What have been some of your favorite projects that you've worked on? Looking ahead to 2022, what would you like to focus on/what are your goals for your design business?
My favorite projects are when I get to incorporate some of my own designs! I recently worked on a medical space that wanted a custom wall mural. It was a teaching space that focused on hands-on pre-med high schoolers, so we could have fun with it. The project is not yet complete, so I can't share it yet. In the past year, I have focused on licensing partnerships and getting my work out there. Previously I haven't felt prepared to take this step, but now I feel confident and ready. In 2022 I'd like to see my work on more products! I have a few things in the works, which is super exciting for me.
Tell us a bit about your design process. What media/design tools do you like to use? 
I start with research or even combing through past ideas that were never fully realized. I always create a tone-of-voice (mood board) for my collections. This goes back to my days working for larger design firms. I use it as a style guide to keep me aligned with my initial vision. My design almost always begins traditionally with watercolors, pens, and pencils. I like to draw and paint my motifs and then scan them into the computer to retain that hand-drawn feel. I am working hard to adopt Fresco and make it part of my process, but I don't think I'll ever entirely give up painting. For clean up, layout, and design, I use Photoshop, and I dabble in Illustrator. Laura Coyle's Illustrator classes in the TDL have been invaluable to me. I'm much more comfortable in Illustrator than I used to be. I tend to design in repeat, so most of my work is ready to go.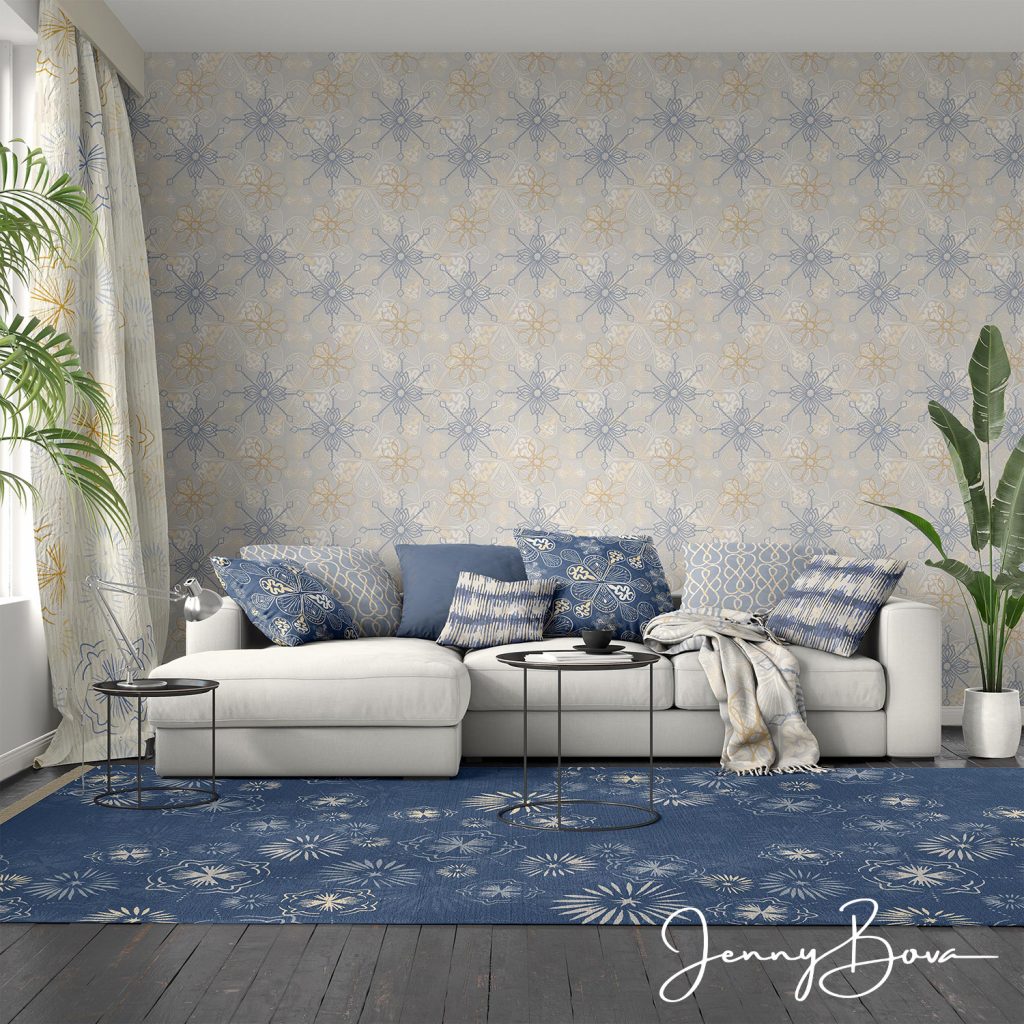 What are your go-to sources for design inspiration? Any books, websites, design tools, or other resources you would recommend?
I am obsessed with the trend report The Textile Eye by Saana Baker. I am itching to subscribe! I read her blog avidly, and I think she has a great way of combining classics with new designs. Schumacher's magazine, Frederic, is another inspirational source. I also check The Business of Home regularly. Schumacher publishes their wallpaper and textile designs in printed catalogs that are beautiful references. These are available in the Frederic magazine shop. Lastly, I look at what people gravitate to on social media and then break it down into color, motifs, overall feel to understand what sells in home decor. Likes are one thing, but the comments tell another story: "Can you tell me where you got 'X thing'" means they LOVE it.
Can you talk a bit about your perspective on trends and how they relate to your design process? What are some of your current favorite print & pattern trends for the home decor market?
Trends in home decor tend to move much more slowly than fashion. Quick to market, lower-end products tend to be more trendy (think Home Goods & At Home, both good resources for specific jobs). For high-end textiles, the designs are more classic and tend to have staying power. I am always looking for the classics and encouraging our clients to embrace current trends with pieces that are inexpensive or easy to change. Paint colors, wallpaper, pillows, and accessories are great places for trends. My favorite trends right now are the "global influence" and "back to nature" trends. While these themes never really fade away in home textiles, the way they are being interpreted now is stunning. Global influence is seen in richly colored, full designs that feel like an instant trip to another continent. We haven't had enough travel lately, so bringing this feeling into your home is very popular right now. The Back to Nature trend is very evident in all things botanical and of the outdoors. People stuck at home for the last 18 months are bringing their love of the garden inside with textiles. Suddenly the spaces where we spend our time have become very important.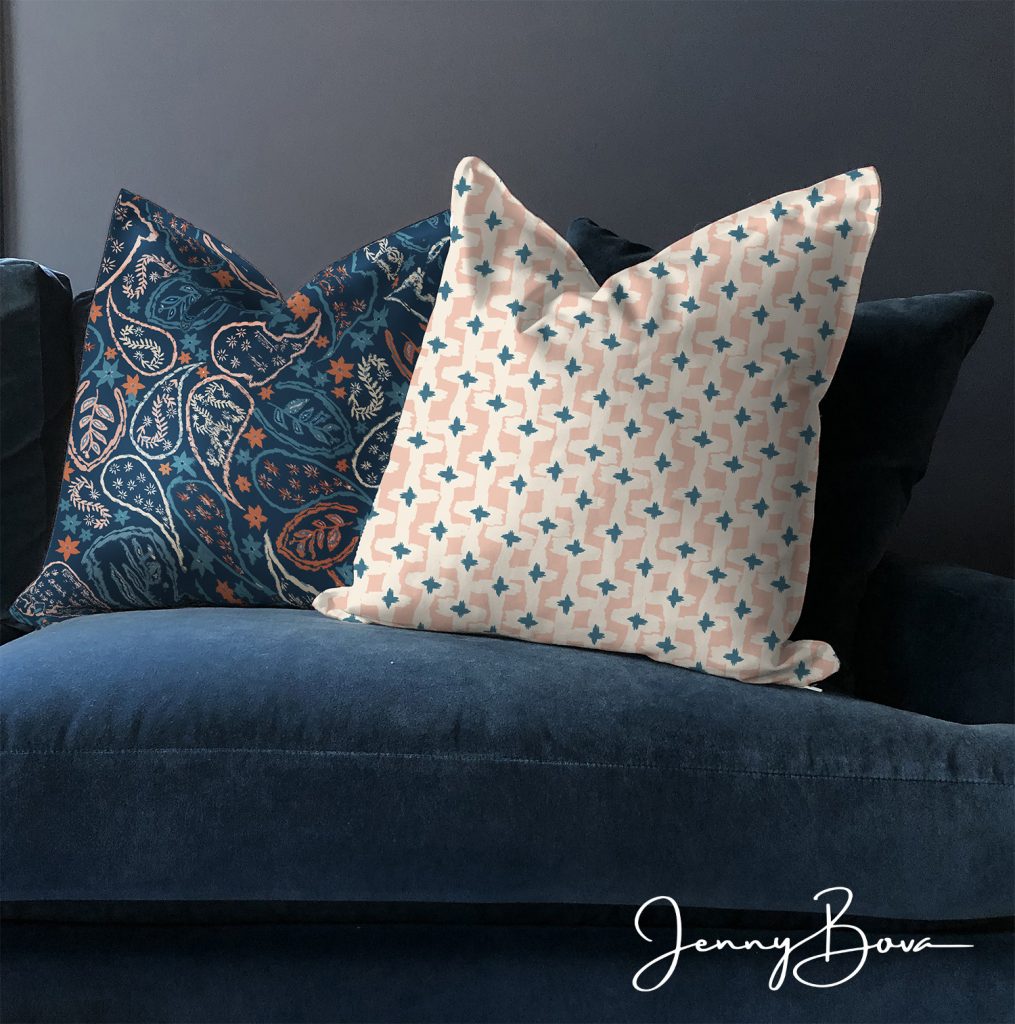 What do you feel makes a successful print for home decor, or what considerations do you consider when designing for this market?
I always ask myself, "Would I use this in my house?" If the answer is no, then it doesn't make the cut for the home market. I often hear print designers say, "I wouldn't use it in my house, but someone might love it." That is a red flag for me. The reasons you wouldn't put it in your own house mean something, so for me, the number one thing is to have a positive emotional reaction to a design and for others to feel it as well. Generally speaking, my interior design clients prefer designs that are crisp and clean in feel. Designs with murky, undefined areas tend not to sell. People work hard to keep their homes clean and neat, so prints that work against that don't feel good. I keep in mind a variety of repeat and scale sizes so that my designs can be used in various ways and include border designs that coordinate with the collection.
What are some of the challenges of designing for home decor products, and what do you enjoy about it most?
I have designed rooms with other designer's prints for years, so it's refreshing to create with my own prints from time to time. When designing my collections, I always have an ideal client (a company & its customers) in mind. I really enjoy staying true to a brand's look as I design and knowing that I will feel confident sending my work to them when I'm done. It's challenging to forge relationships with potential licensing clients and find your niche. It's taken me quite a bit of time and effort, and it still feels like I have a long way to go. I believe it is about relationships and being consistent, so I try to stay top-of-mind with companies that I want to work with in the future.
What advice have you received in your career that has stayed with you or influenced you? 
Details matter! It's my job to notice and fix the small things that others may not see but will make a difference in how their home looks and functions. I carry this over to my surface pattern design and to my marketing as well. It was frustrating in the beginning when I did not have the skills to execute prints like I had envisioned them, but I have worked to get better through the years and now feel that I can imagine a design and make it happen. Do everything to the best of your current ability, and always keep learning.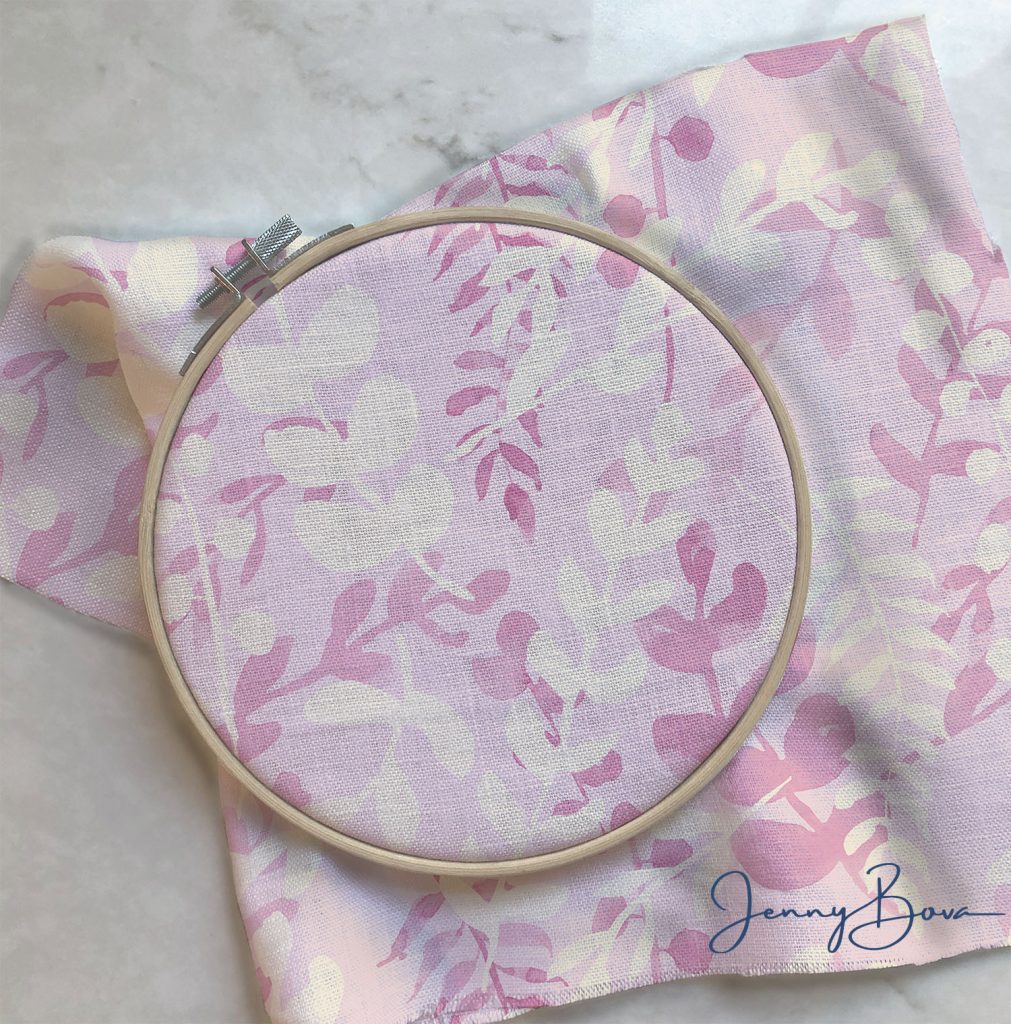 Who are your design heroes? What about them inspires you or influences your work?
Sarah Campbell & Susan Collier, the sisters who made up the design duo Collier Campbell, have influenced me the most. I was majoring in English at Bates College when I took a family trip to London and stumbled upon their short-lived shop. It changed my perspective and opened my eyes to what was possible. I went back to school and changed my major to art! Susan has sadly passed away, but Sarah is still working, and her blog is excellent. I recently ordered a few books from her and had lovely email correspondence with her. My favorite artists are Matisse and Richard Diebenkorn, so it was surprising to find that Matisse was a significant influence for Collier Campbell as well. No wonder I love their work!
Can you give us a quick preview into the training you will be offering to our Textile Design Lab members? What can people expect to learn?
My training for the Textile Design Lab will be focused on the basics of the interior design industry. Most of the information I share will be geared towards how designers buy and use textiles in their interiors. I share information about repeats, how textiles are marketed to interior designers, and the sales tools we need to help our customers visualize a design in their homes. Home decor is a broad market, and there are many areas that print designers can focus on. I touch on these briefly and go more in-depth on wallpaper and murals in my second talk. Thanks so much for having me!