Feanne's work can be summarized in two powerful words: "jaw-dropping" and "dramatic." Exploring her portfolio was an absolute delight as we were preparing today's post.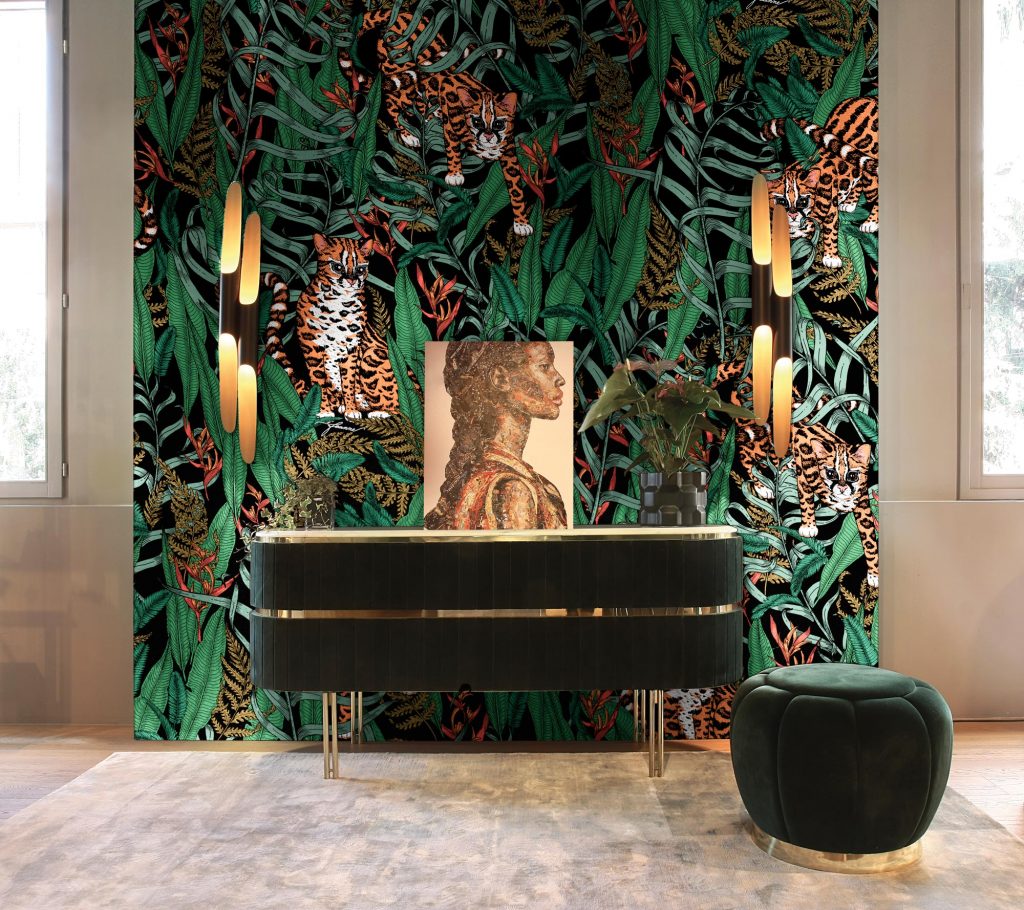 As a lifelong resident of the beautiful Philippines, Feanne has found her creative home specializing in illustrated prints for fabric and wallpaper. She has been exhibiting and publishing her fabulous work since 2006. She has also produced her line of wearable art pieces—such as silk scarves and reversible kimonos—since 2015.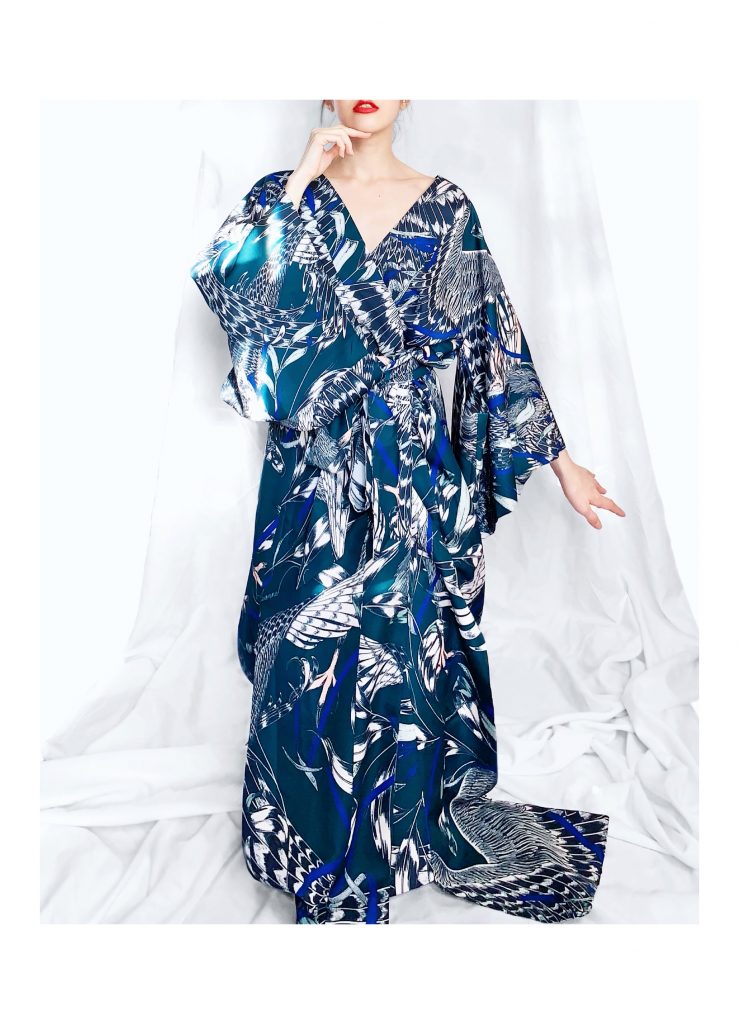 A common theme that Feanne has for her artwork features Philippine flora and fauna. She brings beauty and vision to essential topics such as endangered species and is particularly keen on the Philippine eagle, tamaraw, and Visayan leopard cat. Whatever she is creating, she favors intricate details, limited colors, strong lines that emulate flowing motion, and gently clustered elements to bring it to life best.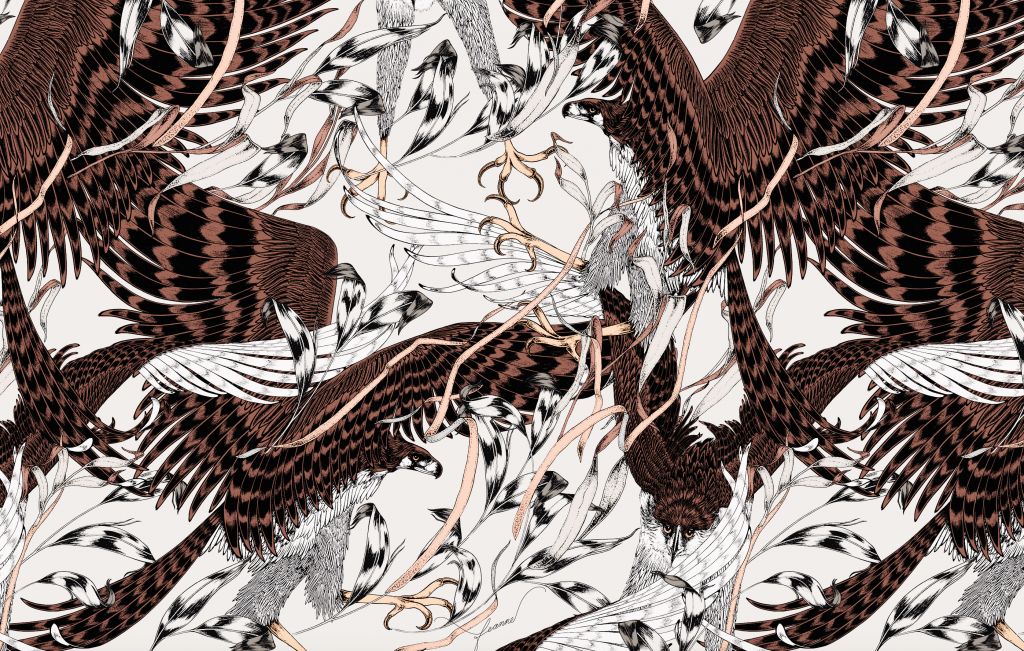 Feanne also explores another exciting creative avenue for clients. She does commission work and licenses her art out to other brands, such as Princesse Tam (Fast Retailing) and Tecnografica (an Italian wallpaper company). She'd love to continue this work and create more collaborations with home and fashion brands in the future.