When you view Genna Blackburn's work you get invited into a world of playful patterns, and I love it. She is masterful at using charming colors effectively, making it a delightful treat to explore her portfolio.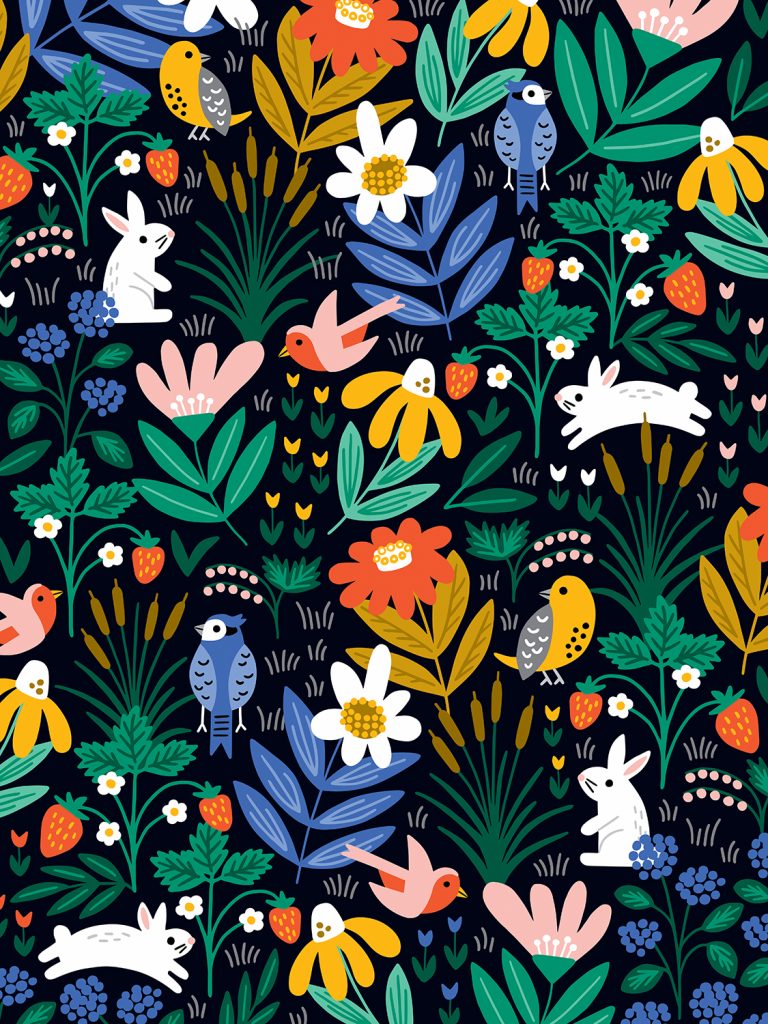 Based in Detroit, Michigan Genna works as a surface designer and illustrator. She enjoys the puzzle-like nature of creating patterns and is inspired by her love of plants and animals, especially her pets, who make regular appearances in her illustrations. You'll find her work to be a playful exploration of shape and color, which stems from her background as a graphic designer. Her love of her work has led to licensing deals for her designs in the stationery, apparel, and baby/kids' industries. This year PBS Fabrics released a fabric collection called Bugs and Butterflies and Genna landed a licensing deal for a collection with Kinder Cloth Diapers. Now she has her eyes on the next prizes of books, and toys/games.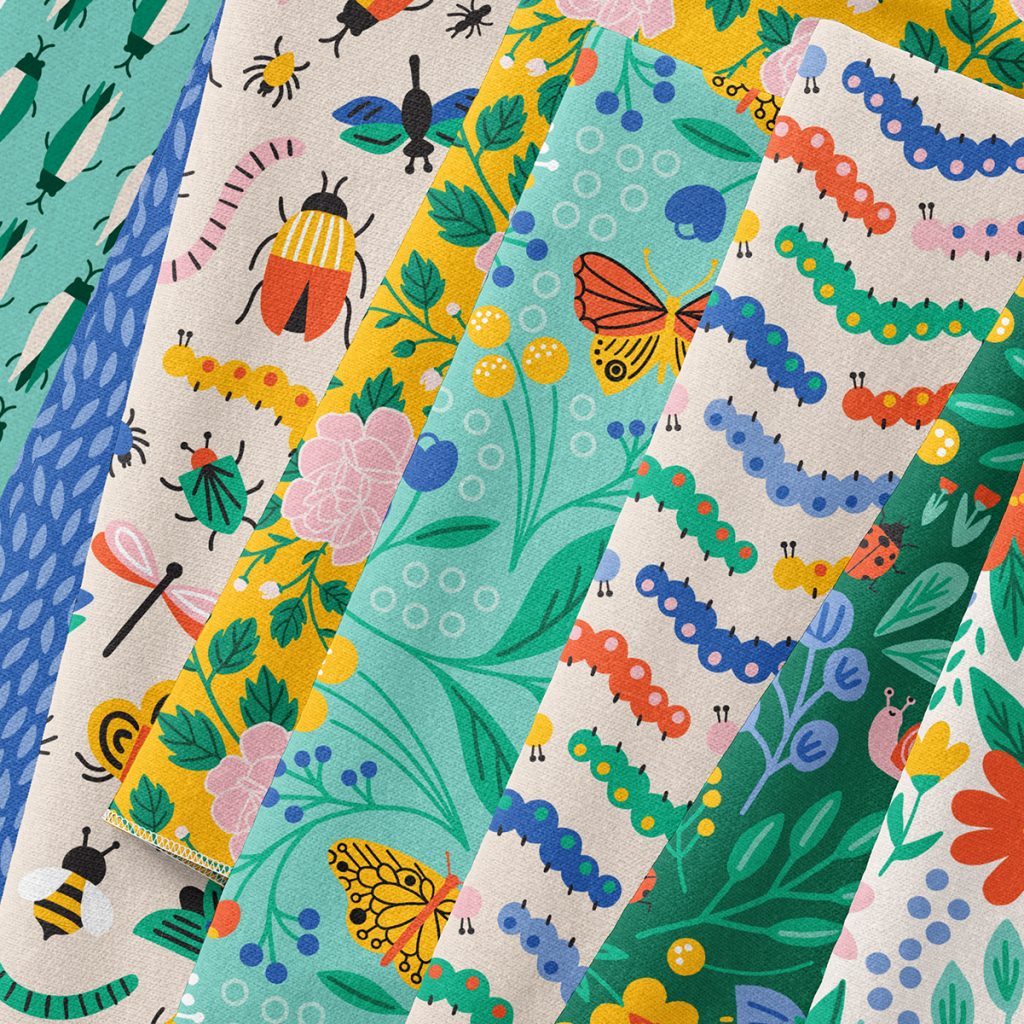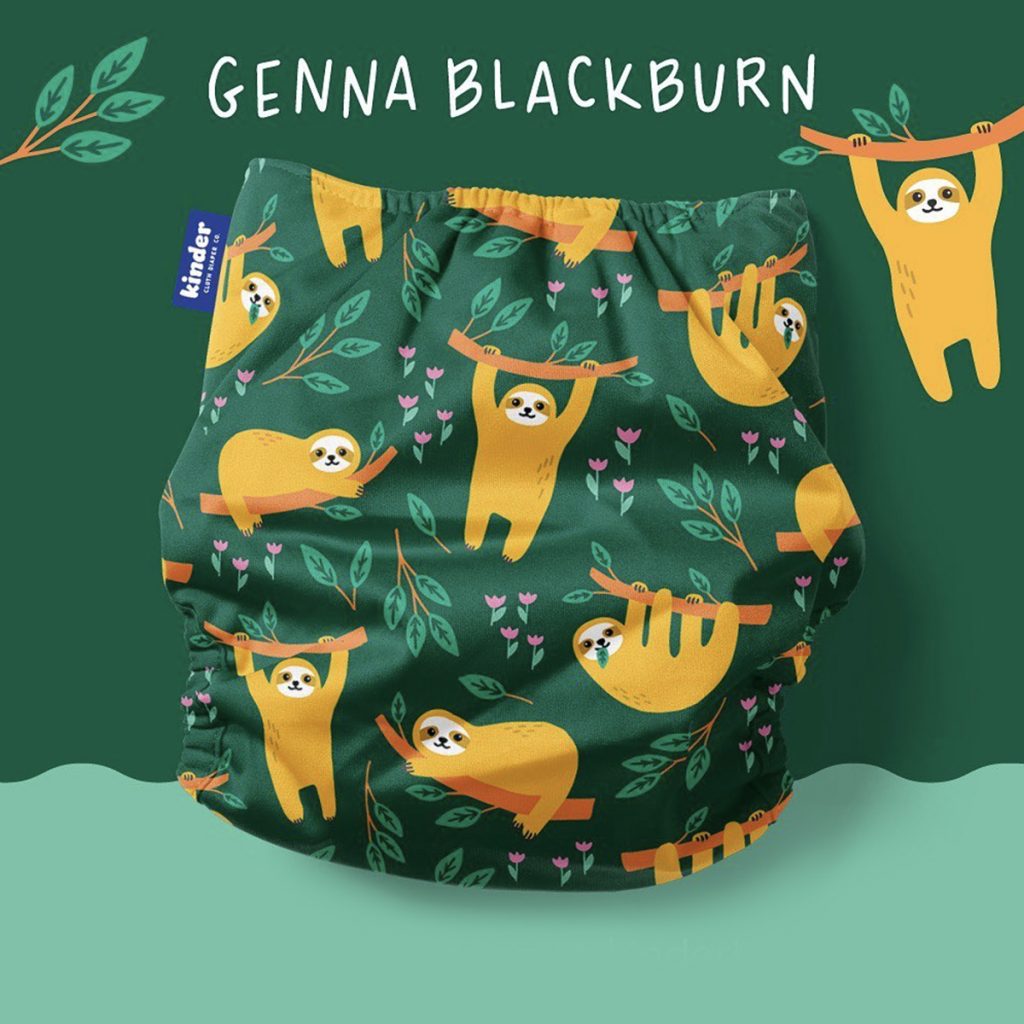 The creative process for Genna starts with drawing on her iPad and then transferring the work to Adobe Illustrator on her computer. This is when she vectorizes her work and puts it into repeat. Genna's mood plays a huge role in her creative process. She describes it as: "I find that if I've just made a really great pattern or illustration, then I'll be feeling accomplished and proud for the rest of the day. And if I've just made something that I didn't think was particularly good, then I'll be feeling insecure and self-deprecating. I realized a year ago that this fear that I might create something I don't love and then feel terrible afterward." To solve this challenge and to help others, she has created a free eBook on the topic, and it evolves around creating your signature style, which is helpful in addressing these creative frustrations.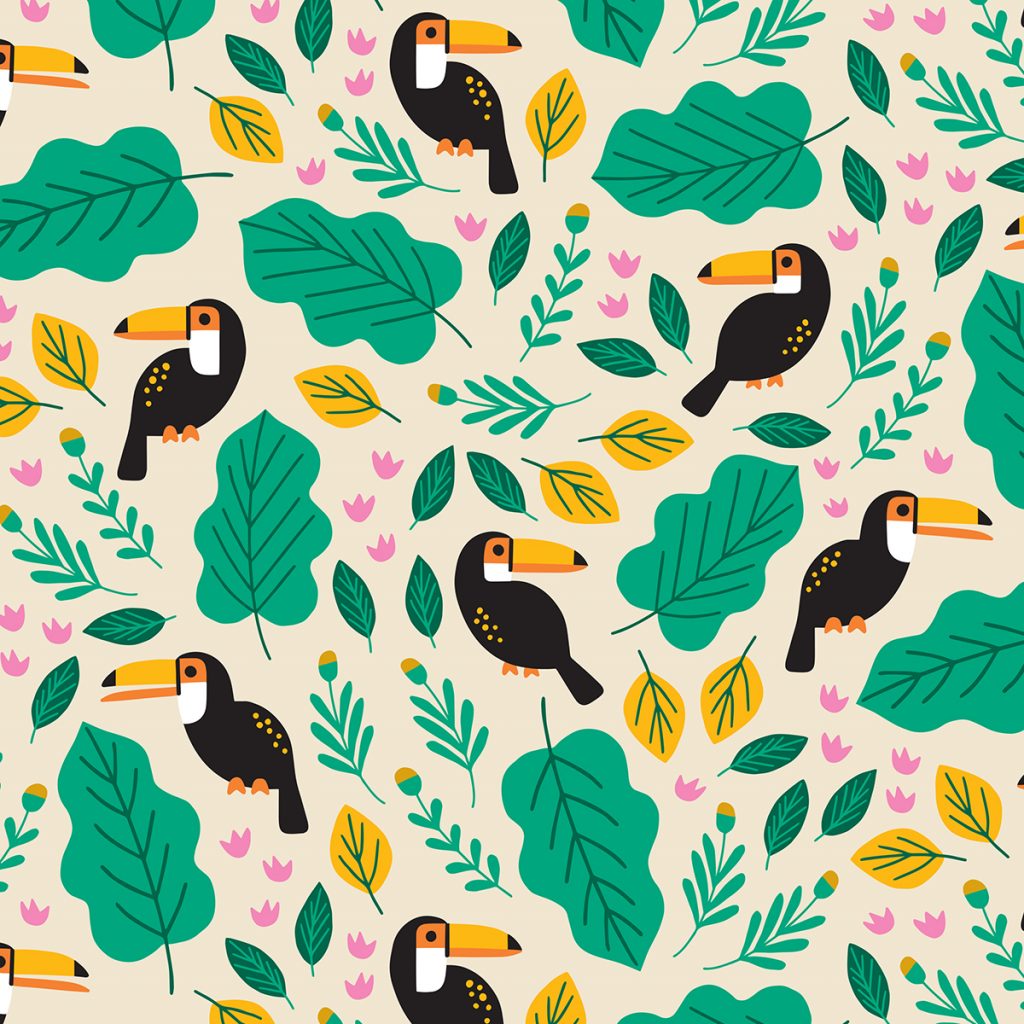 You can find more information about Genna's classes she teachers right here. Follow her on instagram and check out her well designed website.