WXY Visual Design is a collaboration between two friends who met as teenagers in the Montmartre neighborhood of Paris, France. Olivier Wijnen is a sculptor and Géraud Yerlès is a graphic artist and photographer. For years they have collaborated on art exhibitions, image making for brands, and repeating patterns for surface design. They have worked with companies and designers like Barrie, Jean-Paul Journe, and Vanessa Bruno. Their showroom is in Setúbal, Portugal, but you can also shop the looks online here.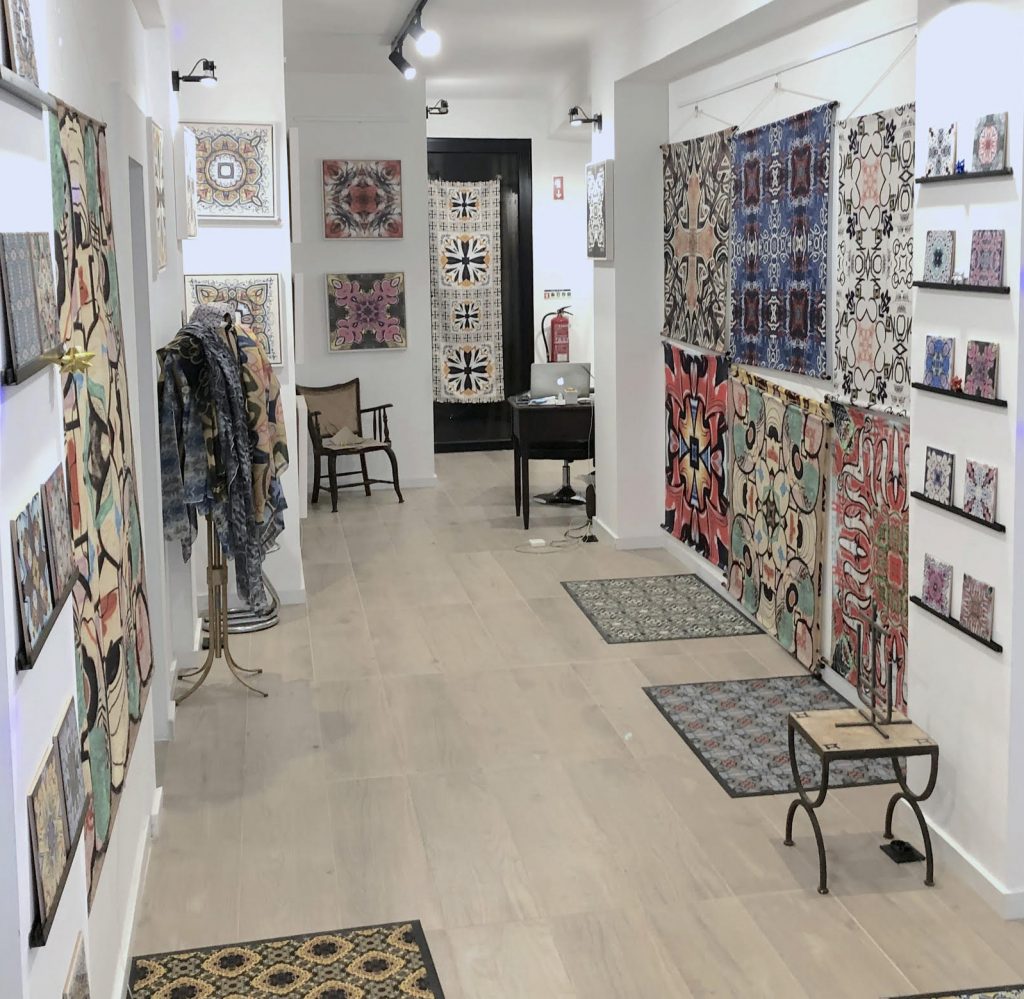 To create their patterns Olivier and Géraud walk around different cities famous for their graffiti districts- Paris, Berlin, Lisbon, New York, and Los Angeles are some favorite spots. After photographing the graffiti, they upload the selected photos through their "house mill" a Photoshop pattern builder script they developed to mirror the photos into a repeating kaleidoscope pattern. The end result makes any graffiti very different from its original design. They claim that sometimes it's the ugliest graffiti that makes the most beautiful designs. Géraud and Olivier never tire of taking pictures and seeing what happens with the repeat, it's entirely addictive!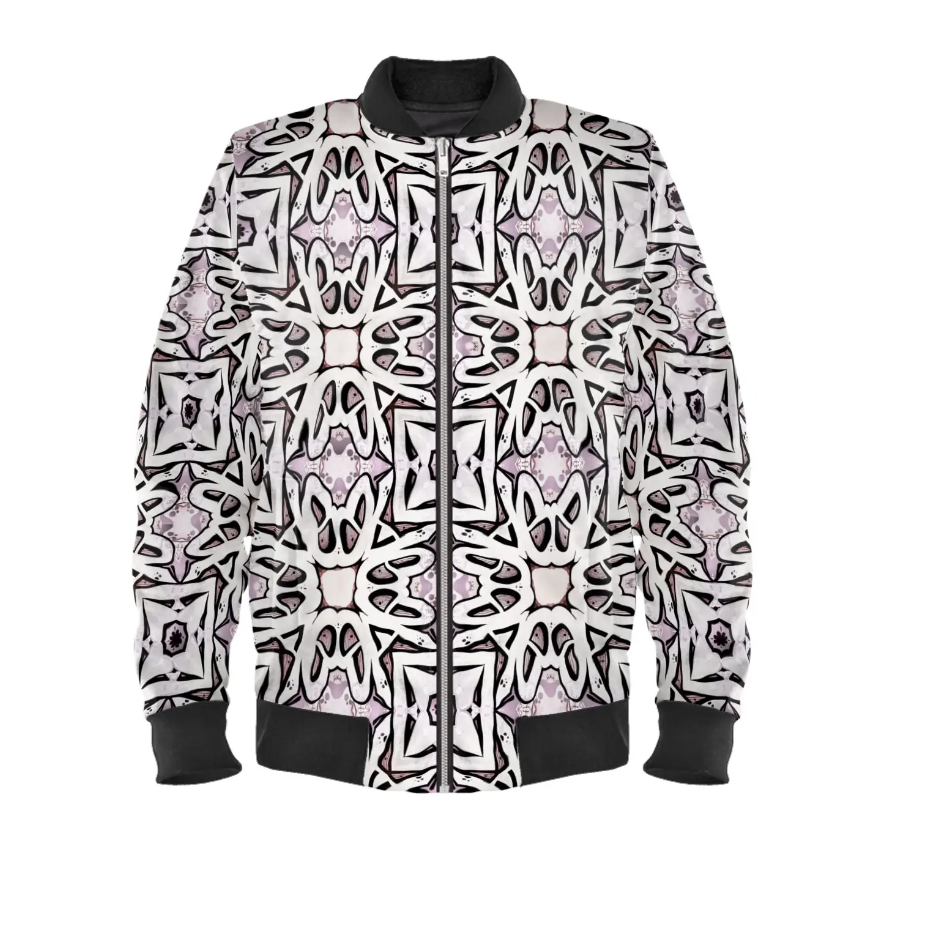 They named their pattern development script "Z-effect filter", in reference to Iberian Azulejos or North African Zelliges. These are colorful ceramic tiles that decorate Southern Spain, Portugal, Morocco, and Algeria. The tiles history are connected to Islamic pattern design and the Moors influence on Spanish and Portuguese culture. They are extremely popular in the Andalusian region of Spain and decorate seemingly every surface.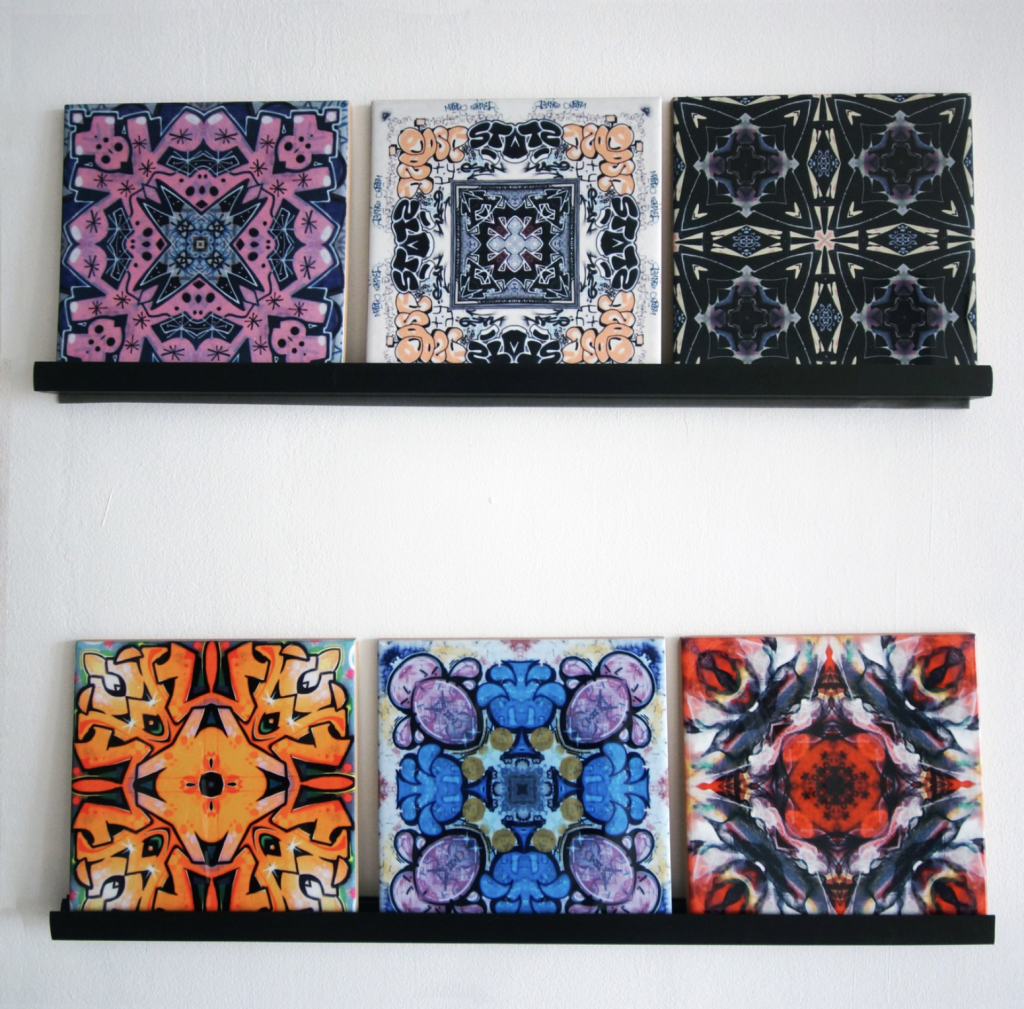 WXY designs can be found on print on demand sites Contrado and Print All Over Me. There are so many products to shop, especially lots of unique printed button down shirts! You can follow along with their new releases and designs on Instagram.