What better way to wrap up the week than with these vibrant patterns by Dari Design Studio?! We are thrilled to welcome them to the blog and are doubly thrilled to announce that they will be sharing a guest post later this month on how to show off your surface pattern designs with stunning photos–it's amazing and we can't wait to share it with you! For now we invite you to learn more about the story behind Dari Design Studio and to soak up their inspiring outlook and passion for this industry. Enjoy!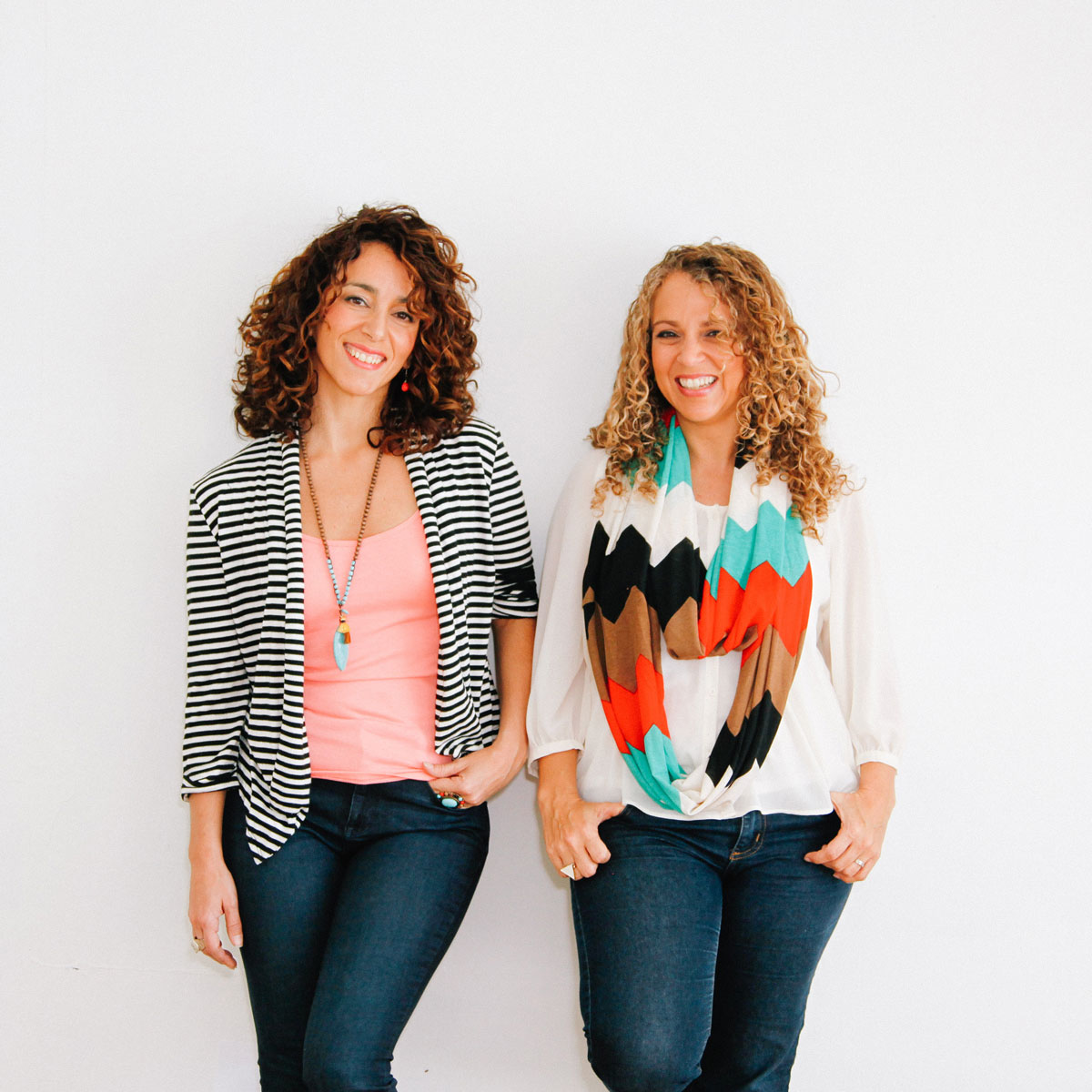 "Dariela and Dariana Cruz of Dari Design Studio have a singular purpose driving their work. The Venezuelan sisters and artists are on a mission to infuse your life with creativity, a sense of style, and bold vibrant designs. In 2009, the California based designers launched Dari Design Studio with the intent of fulfilling that mission in a way that is unique to their journey, expertise, and vision. Dariela lives in San Diego and has had an interest in design from an early age. Her sister, Dariana, lives in Los Angeles and came to love design after years of working in the industry. Working virtually, together the duo love to create pattern designs and uplifting illustrations and photographs. Their modernly eclectic portfolio blends certainty with experimentation, multicultural traditions with modern trends, and hand painted art with digital. Balancing and merging together numerous aspects of their work has played a key role in their respective journeys, personally and professionally. Dariela remembers, "I chose graphic design as a career first and my sister followed by looking at all my work. She saw me making all kinds of stuff, and you know how little sisters are, they can't help but imitate all you do. Although, I was never aware of how much she was learning by just watching me. Now it all makes sense and I realize that we balance each other out and when our creativity works together it's a perfect combination. We love to incorporate our culture and other world cultures into our vision and inspiration."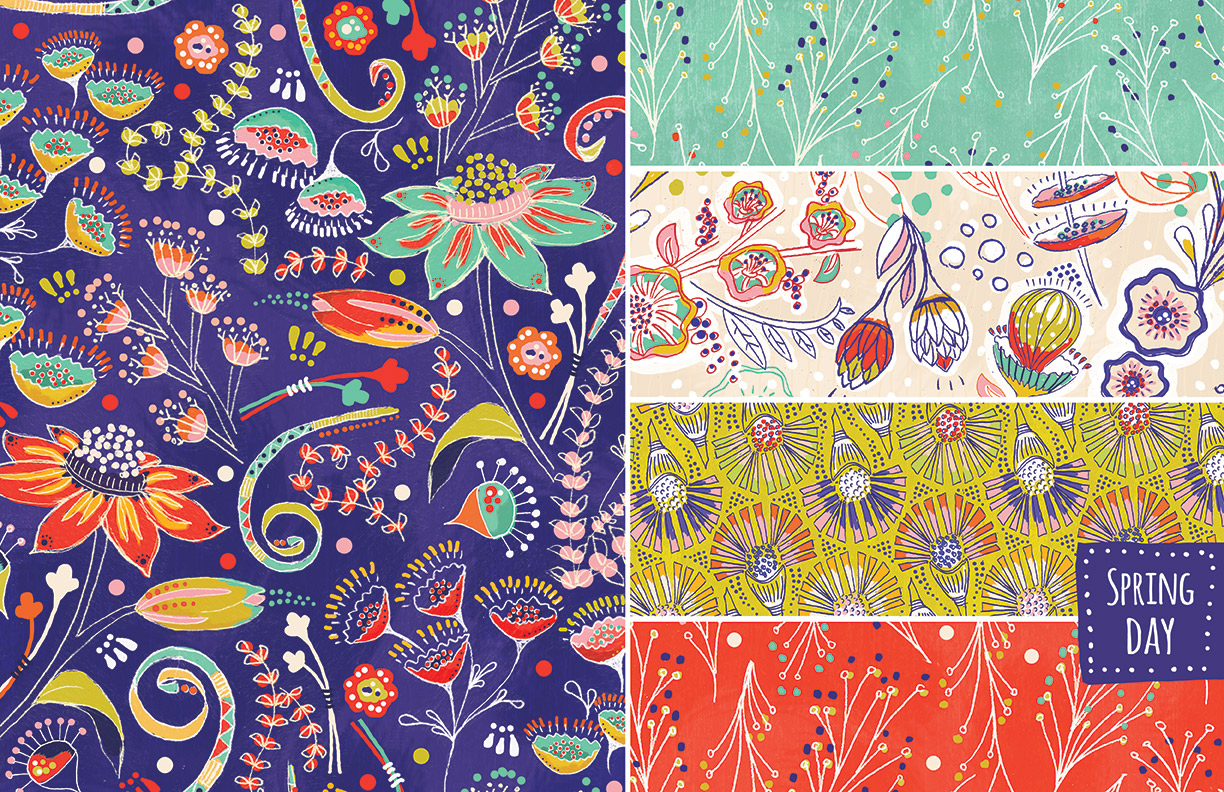 The sisters get their ideas and inspiration from a variety of sources. Dariana notes, "In general I'm inspired by nature, especially animals and flowers. I love to be inspired by patterns and bright compositions. The mix of vintage and modern and all sorts of eye candy gets me really high into creative skies. I got used to working with an inspiration board where I mix some or all current trends I like." Dariela adds, "I am inspired by design, art and photography and by everyday life's moments. Sometimes I see a design draw itself in my mind just by watching my kids play or after admiring how the light comes in and shines on some objects, on some flowers or on people. Sometimes a delicious treat I'm eating inspires me to appreciate the moment so much I feel like designing with that treat as a subject."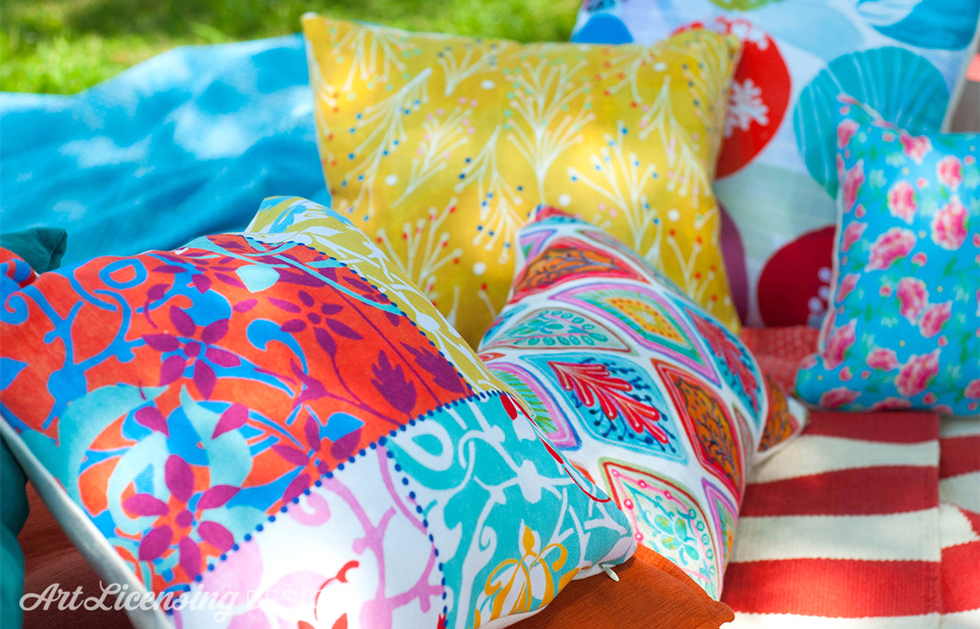 Their creative endeavors have resulted in a unique vision that transforms their work. Dariana explains, "The three elements in our purpose are inseparable. They just go so well together, like clouds and the sky. Creativity runs through our veins and it runs through your veins too. Yes! We all have the capacity for creation, innovation and manifesting our ideas. We hope our work serves as a reminder of the magic we all have inside. In our lives creativity manifests as an everyday flow. We paint, photograph and design bright patterns and elements. We make Art and this is what we love to do. We make beautiful designs for products and environments to evoke feelings of boldness and courage, to inspire vibrancy and happiness."
Six years after launching their design studio, the sisters conclude, "The unique way in which we work is what makes our sauce special. We are living our dream and we can proudly say that's already a huge accomplishment. Yet the idea that new designers can feel inspired to follow their dreams is also a huge accomplishment. To use our passionate business journey to motivate others to live their LIFE like no one else is so fulfilling."
To learn more about their story and work, visit their website: www.daridesignstudio.com
Is your eye drawn to the colors and patterns you see on clothing or in home decor? Do patterns fill your doodles, drawings and artwork? You could make money in the textile design industry. Get our FREE video training today!