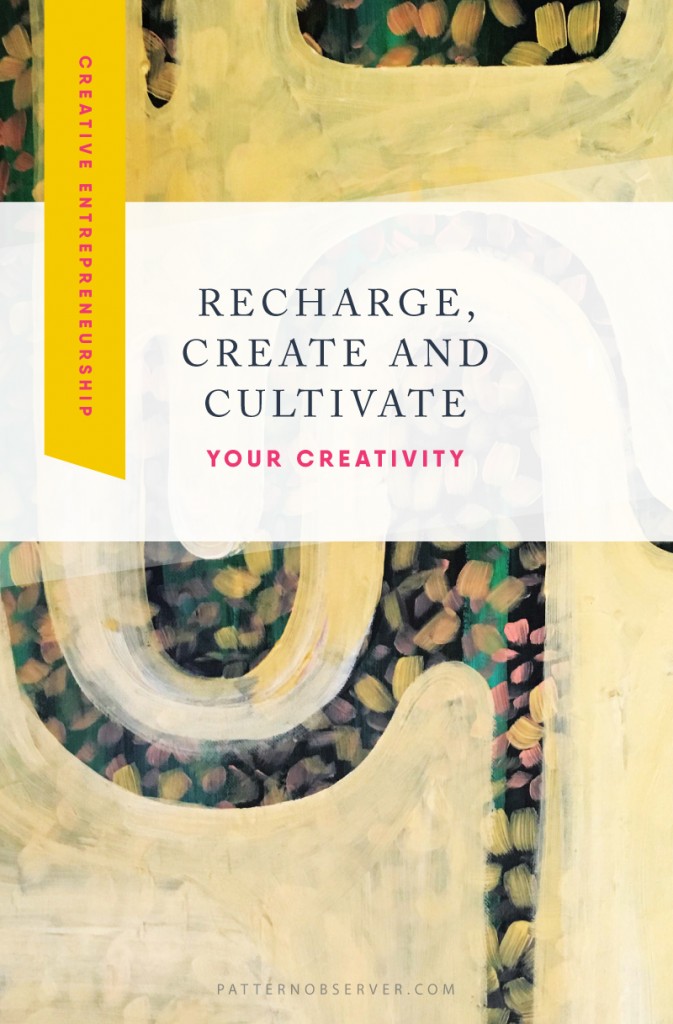 Creative exploration is an essential component to being a thriving artist. It is through trying new techniques, playing with interesting color combinations, and exploring new motifs that we can push our work forward. This allows our creativity to blossom, helping us to reach our amazing potential. This feels great to think about, doesn't it?
But what happens when difficulties arise?
Life is busy. Our time and attention are pulled in many directions—not just our work. It is these demands on everyday life that quickly grow consuming. Suddenly time and energy are at a premium, and the first casualty is the "forward thinking" work of exploring anything new. When this happens, creativity goes into hibernation. Suddenly, new creative sparks are smothered out by the weight of other obligations. This is when community becomes so important.
Community is important and it helps us in various ways if we allow it to. I'm sure you've heard the emphasis on the power of community before, right? One of the most important aspects of a community is how it helps to lift you up during the low points. You know those times when you feel paralyzed by overwhelm, self-doubt, or frustration.
Thankfully, life is not just low points. I've also discovered the power of community during times when things are just "OK." What does okay feel like? For "creatives," it could be creating artwork, but the process feels difficult and lacks flow. Or, ideas are there of what you'd like to create, but they feel too familiar. Then there are those maddening times when you are going through the motions, hoping that at some point the stars will align and the magic will return.
All these things happen for a variety of reasons. It could be due to stress or isolation, or maybe you really just need a vacation.
I know these feelings so well because this is where my creativity has been for the past few months. Trade shows, marketing, house sales, life changes…it has taken a toll on my creativity. These things aren't bad and gratitude for my life exists. But creatively—I'm living in a mediocre place. Actually, it's not very unfamiliar.
There have been other times when I've worked through these situations. I realize I owe it to myself – and my creativity – to push some things aside for a period-of-time so I can recharge my creativity.
This need was my inspiration behind this year's Summer of Creativity. Selfish, I know! But I also know that I am not alone in needing a virtual "vacation."
Virtual vacation? What?! Here's how it is going to work: for the next eight weeks we will be exploring a different pattern style from around the world. Each Monday participants will receive an email and design brief describing our new "destination." Some history of the style will be shared, as well as its relevance in today's marketplace. Participants will have one week to create a pattern or collection based upon that weeks destination and we will meet on the following Monday to share our work and discuss the process. Along the way, we will explore design tutorials and enjoy small creative exercises to feed our creative spirit and explore new ways of creating patterns.
The Summer of Creativity is held within the Textile Design Lab and starts on Monday, July 16th. The cost to join the Textile Design Lab is $49/ month, and includes countless other courses, tutorials, and community events. There is no additional fee for the Summer of Creativity—it's all included in this monthly price.
This summer, give yourself the gift of a creative "virtual" vacation. Join myself, and our Textile Design Lab community, as we explore fresh ideas, new design techniques, and our own creative impulses. Grab your spot here.
Sending you lots of love,
Michelle