Adaptations Designs is a Philadelphia based pattern and textile business born from a former banker's need to start painting and his wife's inspired visions of his art on fabric. JP Weber (aka John Hamster) is a self-taught artist who turned to painting in 2016 when he found himself observing self-destructive, internal patterns leftover from childhood.  He had discovered his truth: "I didn't choose, I didn't discover, I was shown." Without the words to express what he was experiencing he began painting the essence of his discoveries. Driven by an untamed curiosity he uses vibrant colors and various techniques to excavate the truth within.  Through art he aims to rekindle the curiosity in all of us.  He has created over 800 works since the day he first picked up a brush and he's grateful to be able to share the healing power of art with others.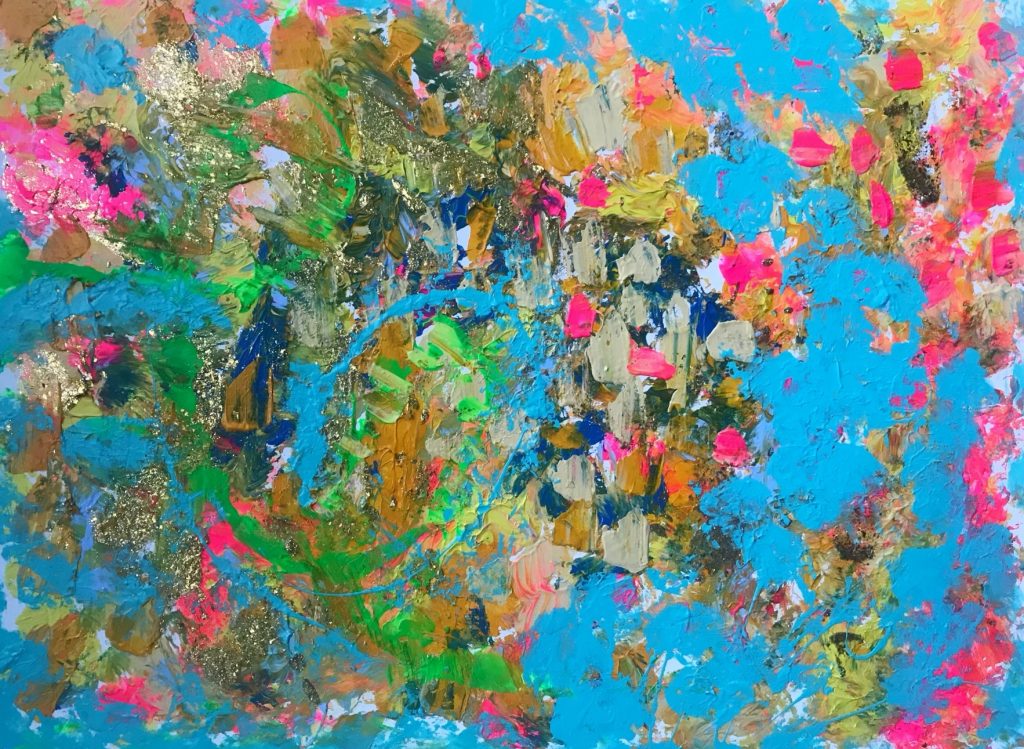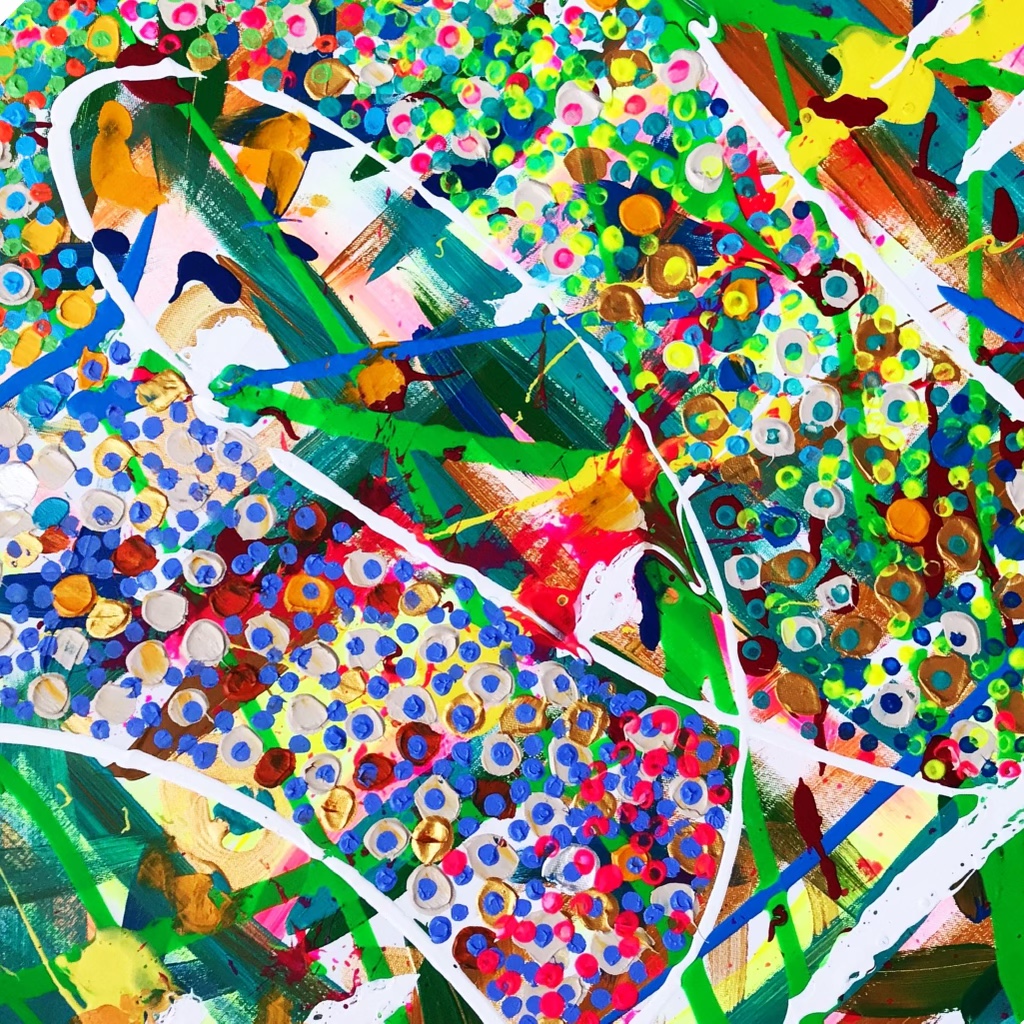 In 2017, JP was guided in the direction of creating his first pattern design by a local textile designer. In true John Hamster fashion, he soon created thousands of pattern designs from his art, all beautiful and unique. At the start of 2019 Lindsey and JP connected with a local shop owner who was a collector of outsider art (art by self-taught artists) and was amazed by JP's creative works. She offered to host his first show, and to sell their products in her shop. Lindsey quickly found a fabric supplier in India and had Adaptations' first round of fabric printed for table linens and pouches for the shop.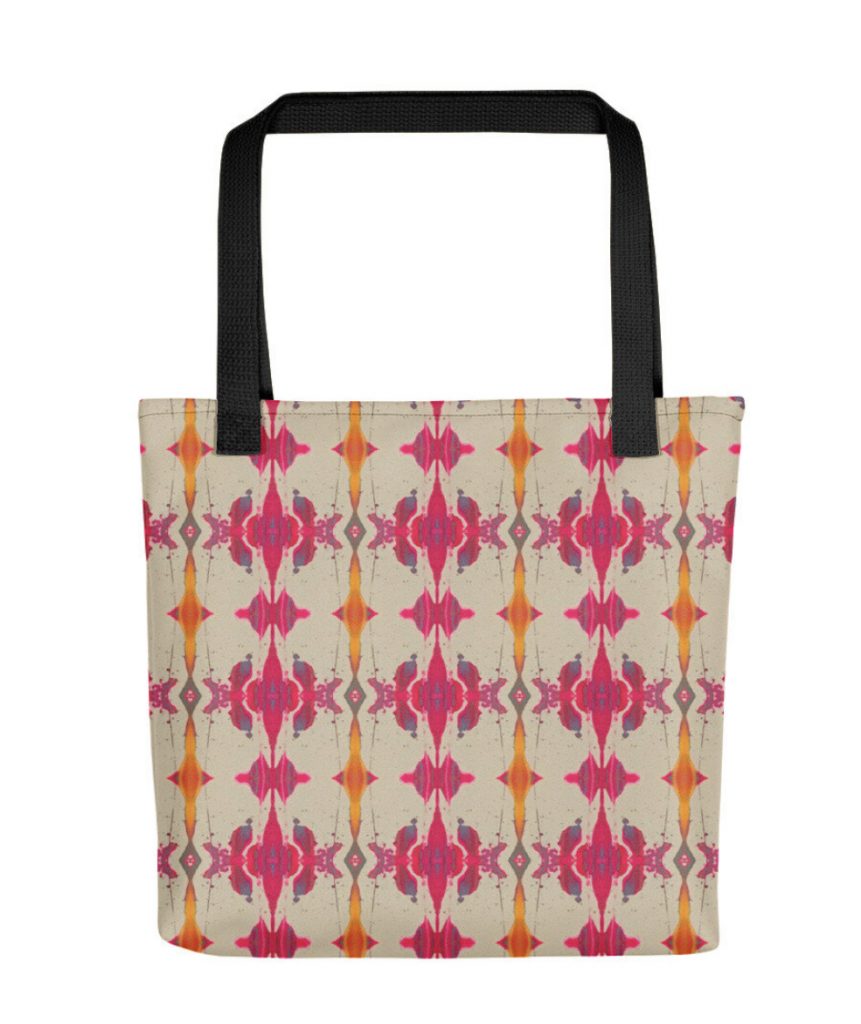 In March of 2021, Adaptations Designs' first fabric collection was printed and offered as yardage – this time printed locally with designer quality. Adaptations Designs continues to grow offering fabric, pillows and other products, as well as art consultation, digital patterns for purchase, prints, and soon wallpaper. Adaptations Designs is an advocate for mental health and does fundraising events through art sales for mental health awareness and arts advocacy.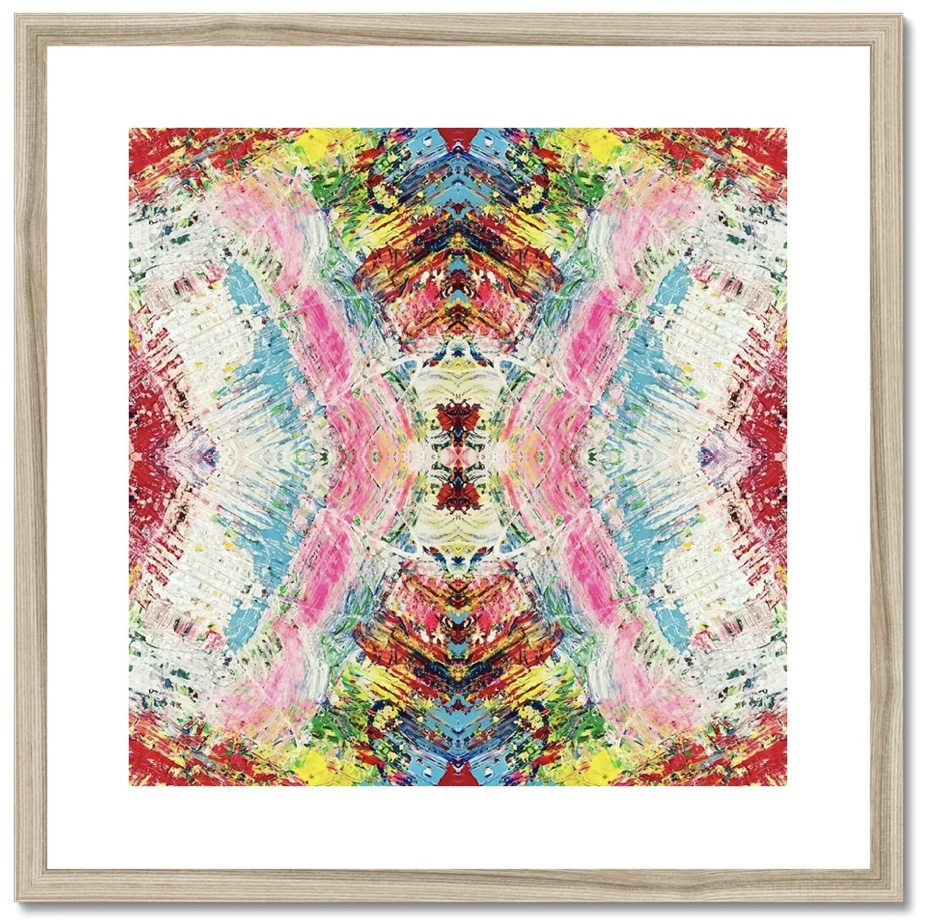 What began as a banker's need to paint has now become a beautiful family business, all in the name of raising awareness about mental health and being true to ourselves – it's never too late! You can find John Hamster's instagram here and follow Adaptations Designs here. Shop some of their products here.