We love getting updates from past featured designers and seeing what new and exciting things they are up to! Perhaps you remember Belma Kapetanovic's work from our feature a few autumns back here. Well Belma recently sent us an update on her new rug and wallpaper collection and we are delighted to share it with you today!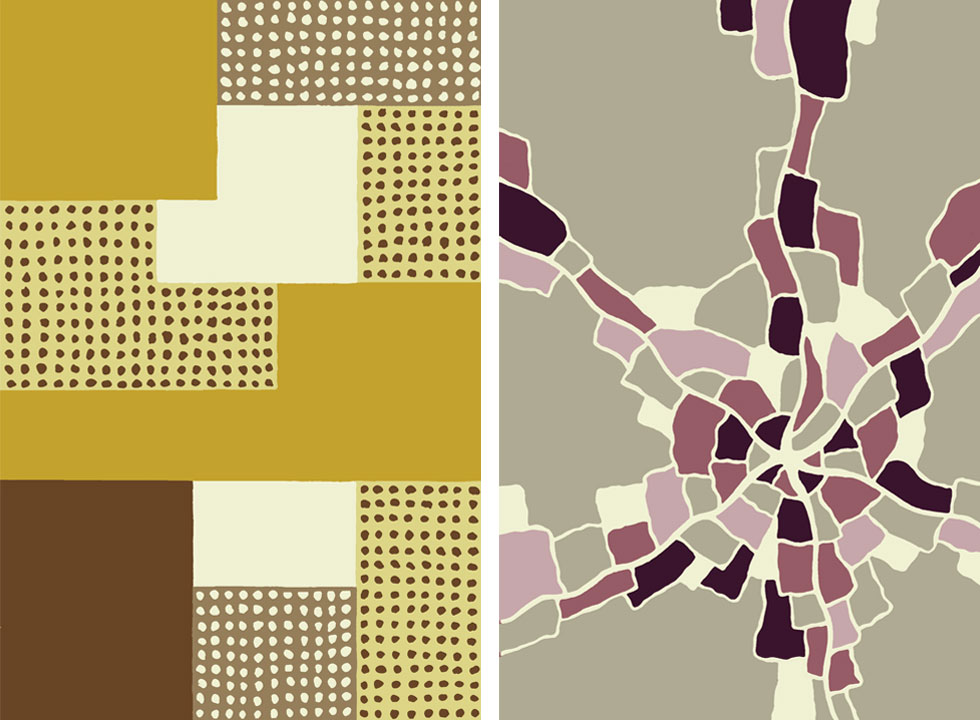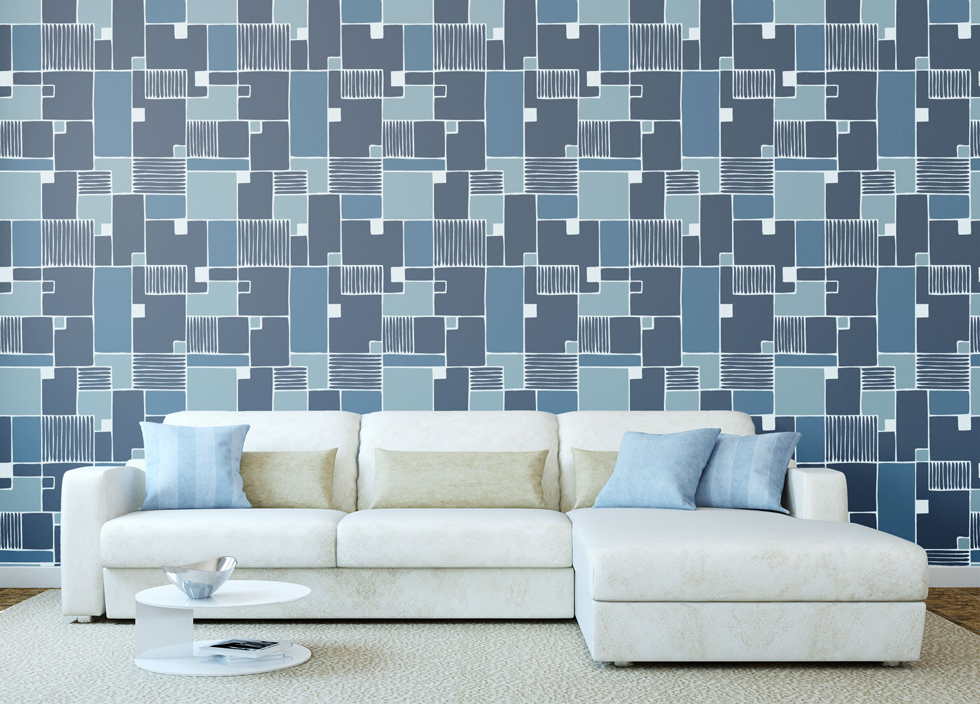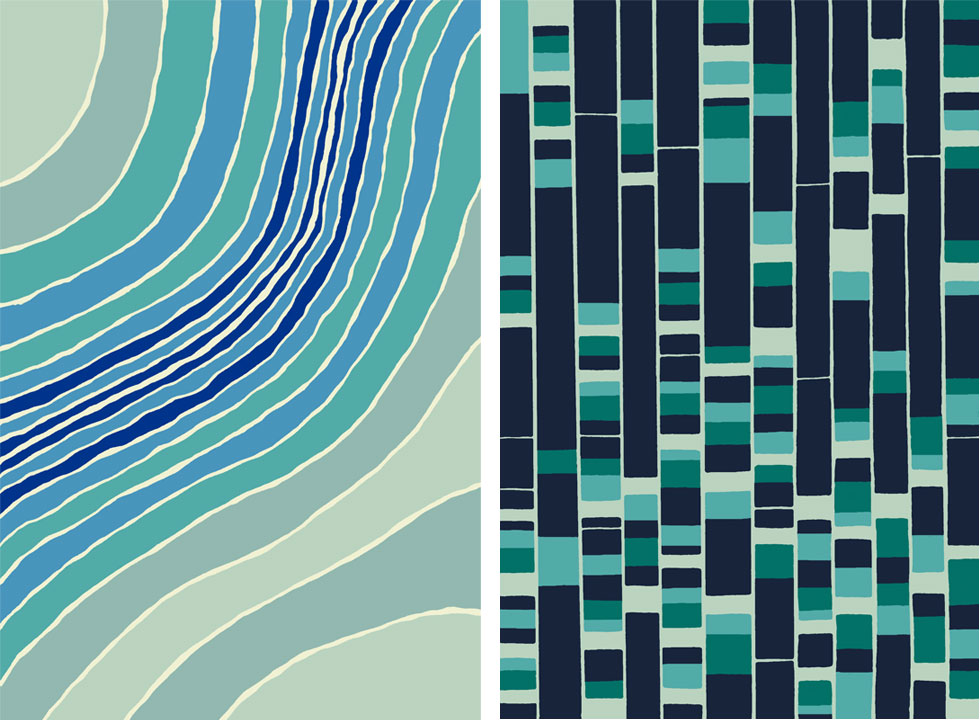 About the Collection
'Aerial', the newest collection from Interiors by Element is inspired by views of the earth from above, and reflects a more pared-back, geometric approach than previous collections. Some of the highlights include the 'Gorge' rug – which is inspired by the contour lines of a topographic map and depicts a narrow pass between two mountains, and the 'Cultivate' rug – which depicts a series of neatly parcelled fields but has also been said to resemble other unrelated natural objects, such as DNA. The geometric 'Parcel' and 'Flyover' wallpapers of this collection are also exceptionally versatile – they are available in 8 and 6 colour ways respectively, with both light and dark options for each.
Although geometric designs such as these are easy to render digitally, Belma prefers to draw all designs by hand to maintain a slightly idiosyncratic, handmade look. All designs are drawn in grayscale before being scanned into Photoshop or Illustrator to develop the colourways.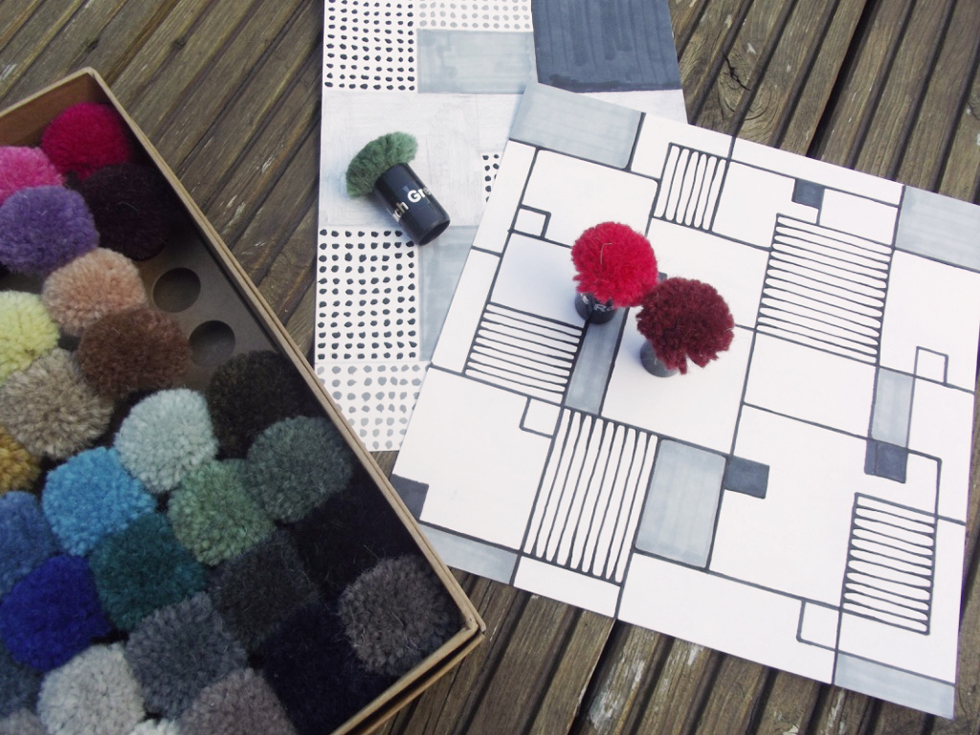 About Belma
Interiors by Element is an interiors product brand founded by Belma Kapetanovic, with a focus on made-to-order rugs and wallpaper. Customers can customize any of the standard rug or wallpaper designs to a particular size or colour scheme, or commission a completely bespoke design in Belma's signature bold, graphic design style. Based in London, UK, we ship our products worldwide.
For the past few years Belma has been busy developing new collections based on various aspects of nature, as well as growing and promoting the brand. She recently exhibited at 100% Design in London.
You can view the full Aerial collection at http://www.interiorsbyelement.com/aerial.html or follow along on Twitter, Facebook or Pinterest.
Interested in textile design but not sure how to start? We've created a FREE video training just for you! LEARN MORE