Giulia Morandin is a surface pattern designer with a love for flowers and nature. She was born in Italy, lived in England, Ecuador and the Dominican Republic for several years, before settling down in Spain. She started to draw in her late twenties and fell in love with watercolor in her thirties. During the lockdown she got an iPad and was suddenly addicted to it. She now uses Procreate to draw her illustrations and then turns them into patterns.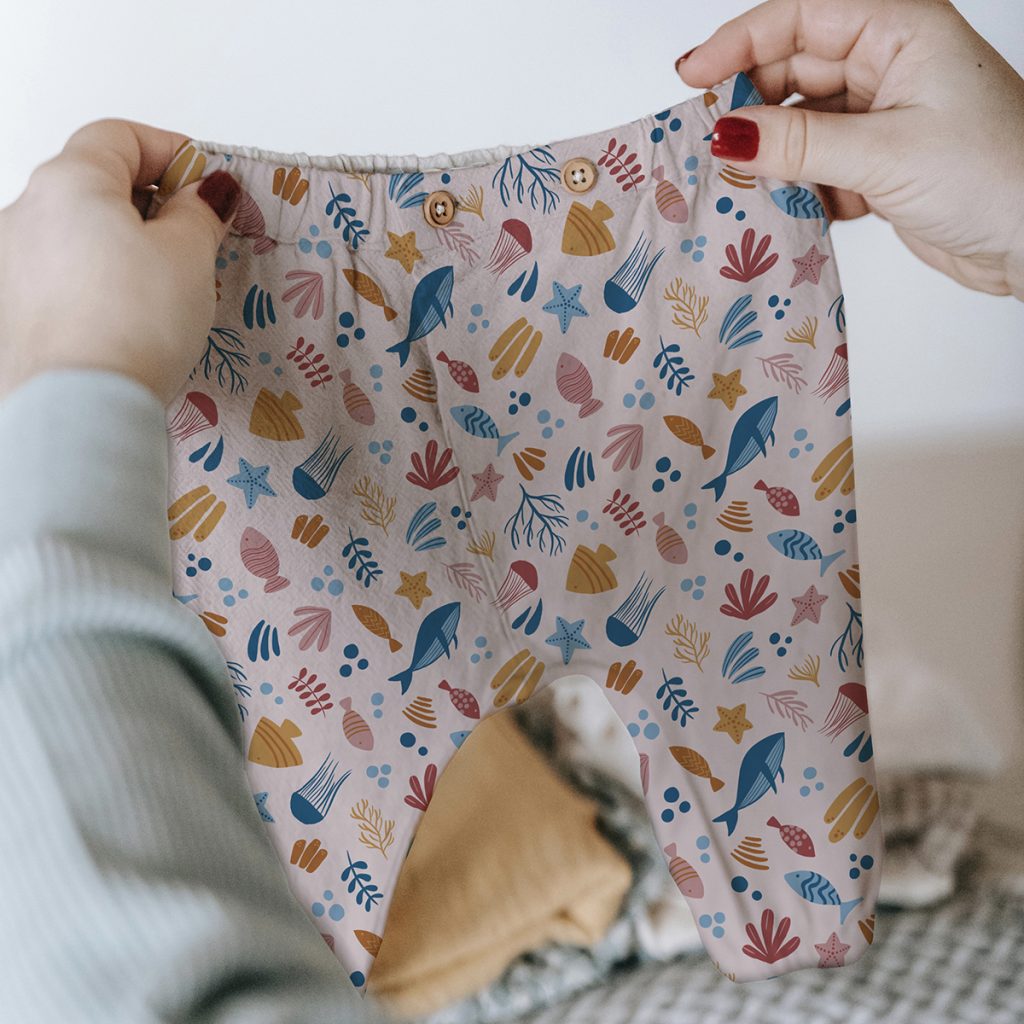 She worked as a project manager and a teacher before deciding to go back to school to learn graphic design. She found out about surface pattern design as a career option when looking for opportunities to make the most of her creativity. She researched the internet for many months and found ample resources, including the ones listed here on Pattern Observer. She dove into all the education she could put her fingers on. Lifelong learning is definitely one of her main values.
She now lives in Alicante, a coastal town in Spain. Her inspiration comes from walking on the beach and visiting parks with her toddler. She loves to take pictures of flowers and plants everywhere she goes. When traveling, she gets into nature whenever possible and if she's visiting a city like Barcelona or Málaga, she looks for the botanical gardens of that area, so she can see all the gorgeous flora around. Her favorite flowers are bougainvillea, peonies and dahlias. She loves plants like monstera and eucalyptus.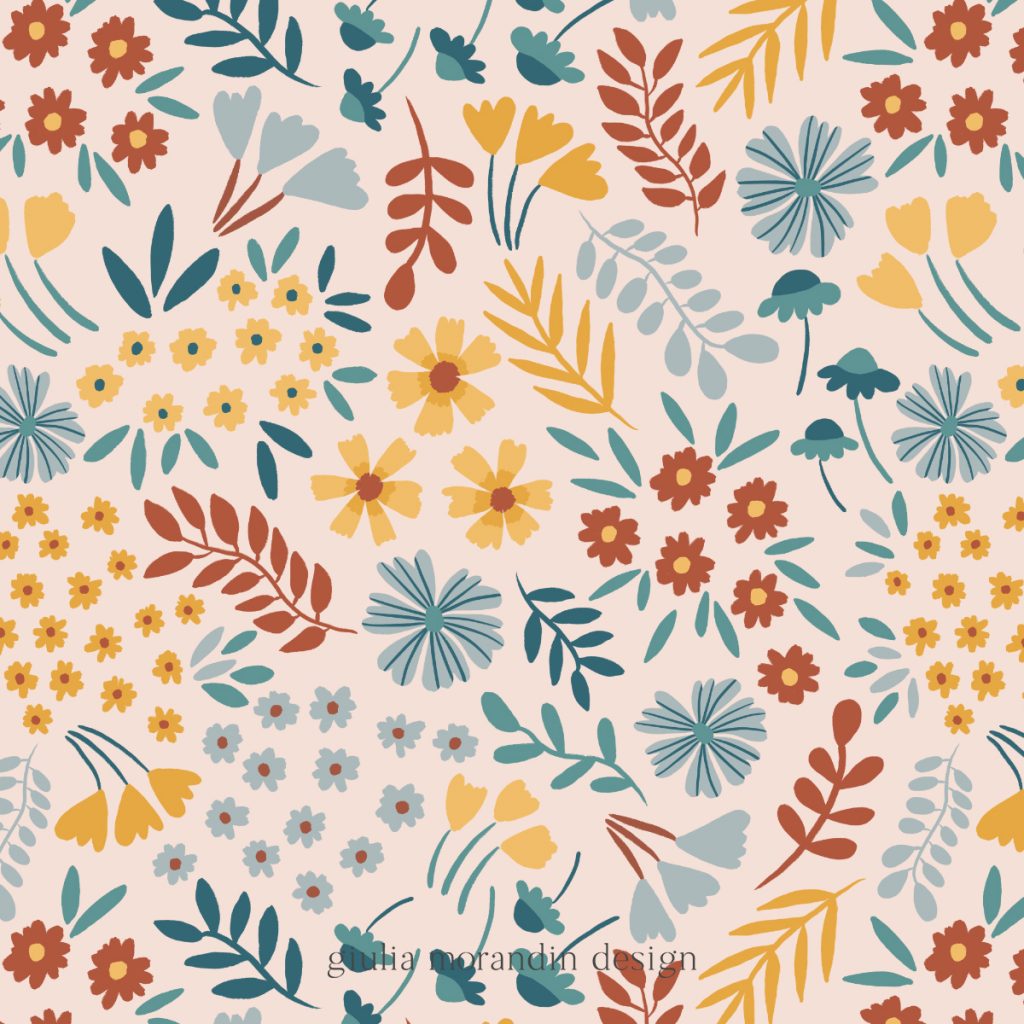 This was the process of creating her Eucalyptus pattern. One day she was in a park with her daughter who had just started to walk and she noticed some strange objects on the floor: she soon realized that they were the fruits of an eucalyptus tree. She looked at the shapes of the fruit and leaves and took many pictures of them. She then made some rough sketches on her notebook and after that, she started to draw on her iPad. She chose a delicate color palette and experimented with different shapes and sizes of the leaves and flowers. She created the motifs in procreate and then moved everything to Photoshop where she made the repeat. She would absolutely love to see this pattern come to life as a notebook or wallpaper.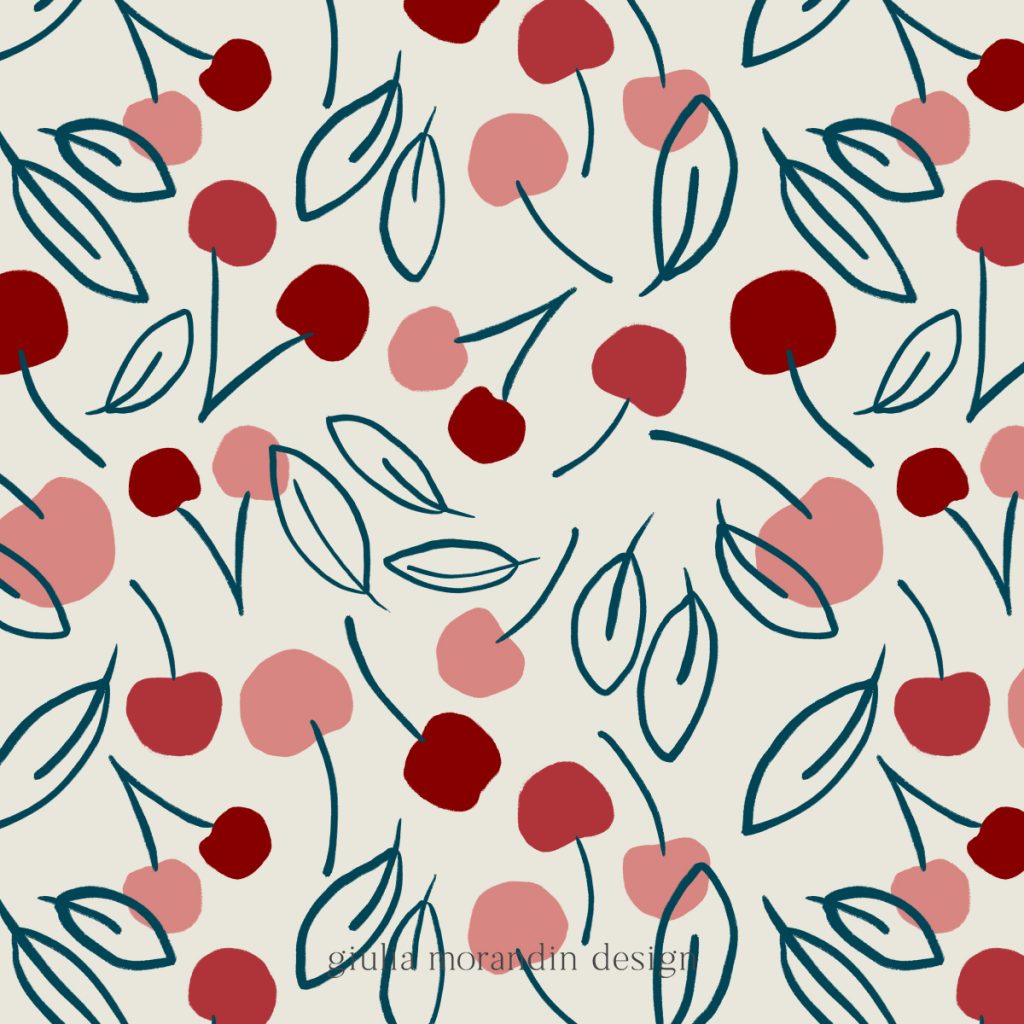 Her design Jungle Party was inspired by a trip she took to Brazil a few years back. She saw many tropical animals, big leaves and bold flowers. She then translated those images into a lively and fun pattern. Her process included Procreate and Photoshop and she'd love to see this design in many products, including kids' clothes and pillows. Her dream is to license her designs for stationery, wallpaper and home decor. She wants to create the beauty that brings joy and color to the everyday life of people all over the world.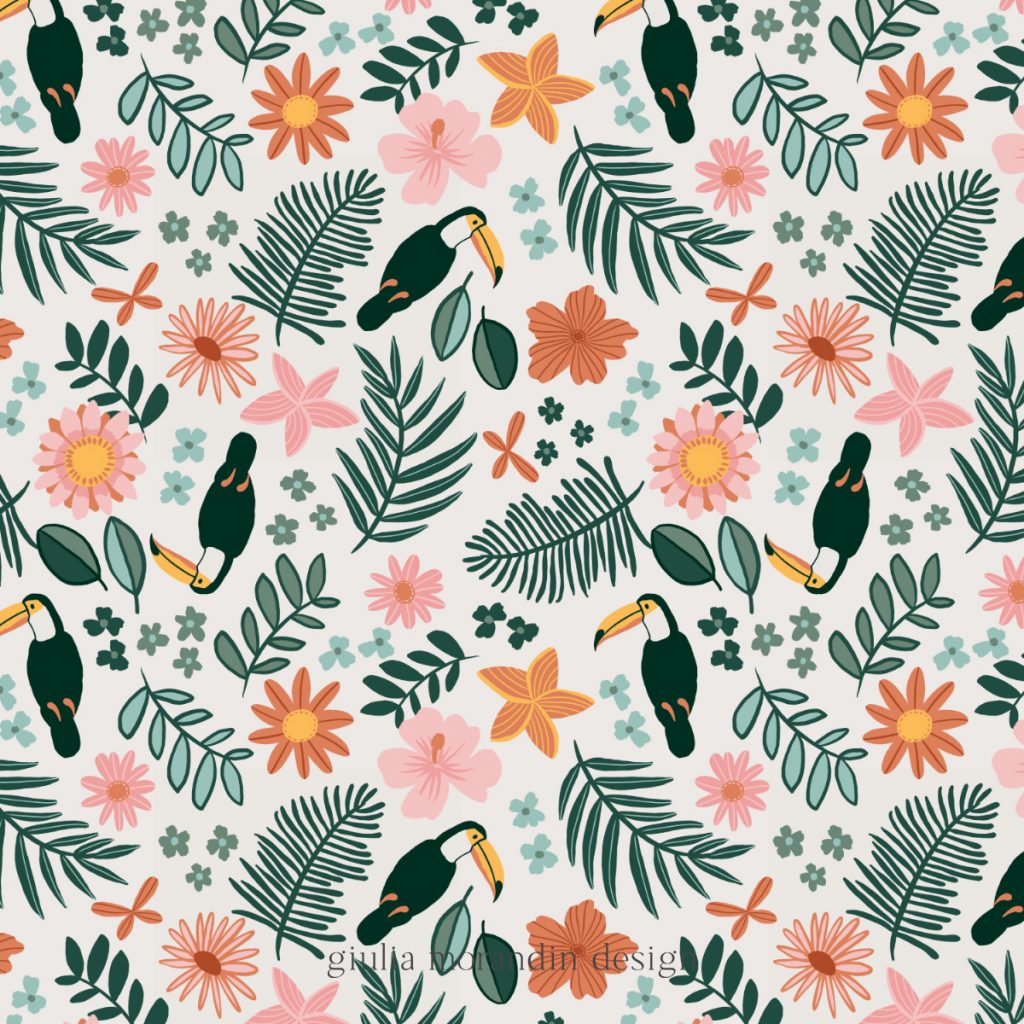 If you want to connect with Giulia, you can follow her on Instagram and check out her website.