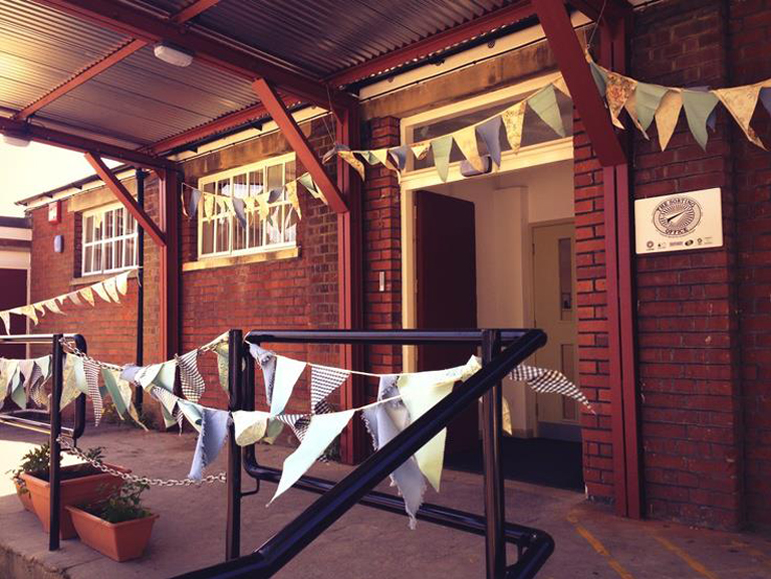 The Sorting Office is an Eastleigh, UK based designer-maker studio housing a wide range of artistic styles in a friendly and supportive environment. This Saturday, November 23rd, The Sorting Office is being transformed into a winter wonderland for a very special festive celebration.
"With bespoke goodies for sale including scarves, jewellery, wall art and Christmas cards there will be opportunities to discuss possible commissions with the up and coming designer makers. Browse the studios and see the crafts for sale, chat with the artists and indulge in festive refreshments. Buy from local designers and know your gifts will be extra special!"
The studios are open to the public between 11am-8pm and admission is free, so be sure to stop by if you are in the area! More details about the event can be found at The Sorting Office website or their Facebook page.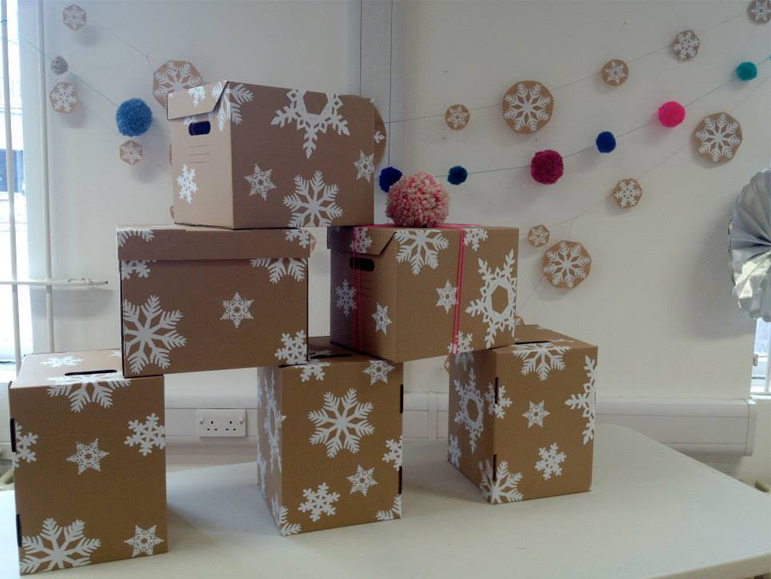 Beginnings of Claire Vine's Paper Grotto
We were also curious to know more about how The Sorting Office operates, and were lucky enough to score an interview with studio manager Ria Loveridge:
Tell us about The Sorting Office–what was the driving influence in creating this business?
The driving influence was to create a space for local Eastleigh designers to develop their start-up businesses.
The Sorting Office is a joint venture between A Space Arts and Eastleigh Borough Council to use European RECREATE funding to improve local artists' careers through our ongoing business development programme.
How does working/selling as a group influence the artists' work? Do artists ever work collaboratively?
The artists run as separate businesses, however the community within The Sorting Office is very strong so collaborations and joint ventures often happen.
The artists are often found in each others studios discussing ways to improve a product or sharing details of good suppliers and contacts.
It's a great, friendly atmosphere in The Sorting Office where ideas and best practise are always shared. We sometimes attend fairs with a joint stall but mainly the artists sell independently through sites like etsy.
Tell us a bit about the curation process–how do you choose which artists or styles of work will appear in the show and how they will be arranged? Is there a distinctive Sorting Office "look" or are the offerings more eclectic?
The Winter Studios event is for all our resident artists who cover everything from scarf-making and pattern cutting to children's illustration and fine art – there's no real 'look' per se but we love that homemade feel so we encourage our artists to produce bespoke work on commission. We tie everything together with our own branding, so we just love letting the artists have free reign to be as creative and unique as possible!
Karen Head with her textile art and scarves
Could you give us a few highlights of artists or products that are not to be missed for those visiting the event on Saturday?
One of our children illustrators Denise Hughes has worked on some gorgeous bespoke decorations which I think will be a real hit for those with young children. Lisa Jean, another illustrator, has independently printed some brilliant cards. Our resident scarf-maker Karen Head has a stunning new range which would make great Christmas pressies. There will also be displays of work from our resident historical costumiers which should be great to see.
How would one become involved with The Sorting Office? Do you have any advice for designers interested in joining the studio?
We have a waiting list currently but the best thing to do is email me at ria@aspacearts.org.uk