Here's what you'll learn...
Lesson One: Identifying your Passion; Creating your Vision
Every successful business begins with a dream. We'll help you identify your passions and create a business vision to guide your journey. You'll find your hidden strengths, evaluate your professional skills, and create a foundation for your design business.
Lesson Two: Selling your Work Through an Agent
We'll give you the inside scoop on selling through an agent or studio. We'll share the benefits and the drawbacks and tell you what to look out for every step of the way. We'll even share tips for presenting your work for representation.
Lesson Three: Creating Custom Patterns for Clients
Many designers work as freelancers - selling their services and work on a project basis to companies and clients in the textile design industry. Is this life right for you? We'll help you explore how to sell and price your services and what it takes to be successful as a freelance designer.
Lesson Four: Selling Your Own Completed Designs
Do you have what it takes to sell your own work? We'll help you evaluate your personality and professional design skills to see if this is the right fit for you. We'll share best practices and options for marketing your work and the business skills you'll need to market and sell your designs.
Lesson Five: Building Your Textile Design Business
What does it take to build a successful textile design business? Now that you know your options, we'll help you put it all together into a formula that's just right for you. You'll explore topics such as working with clients, managing your time, and building a profitable business as a textile designer.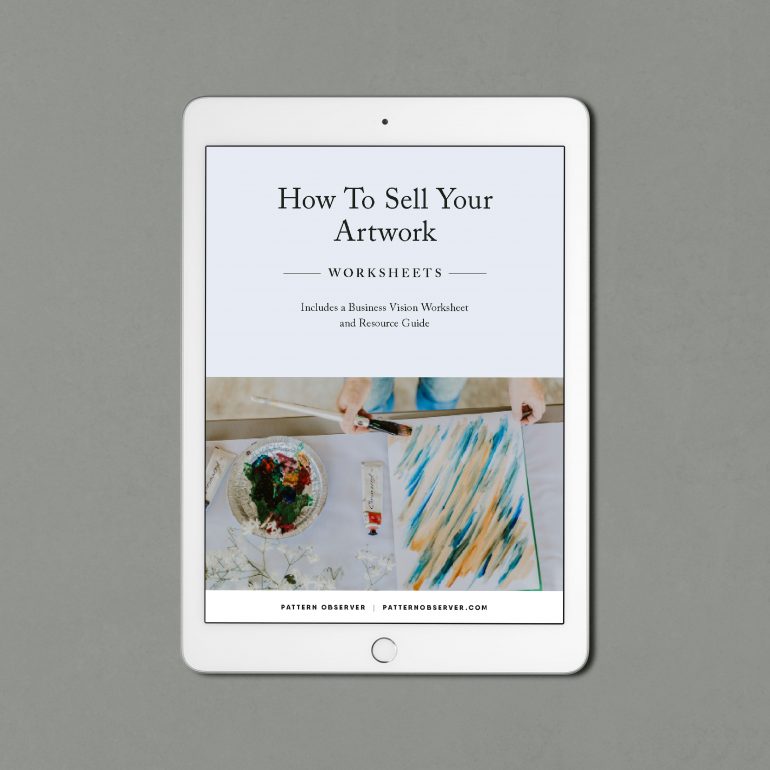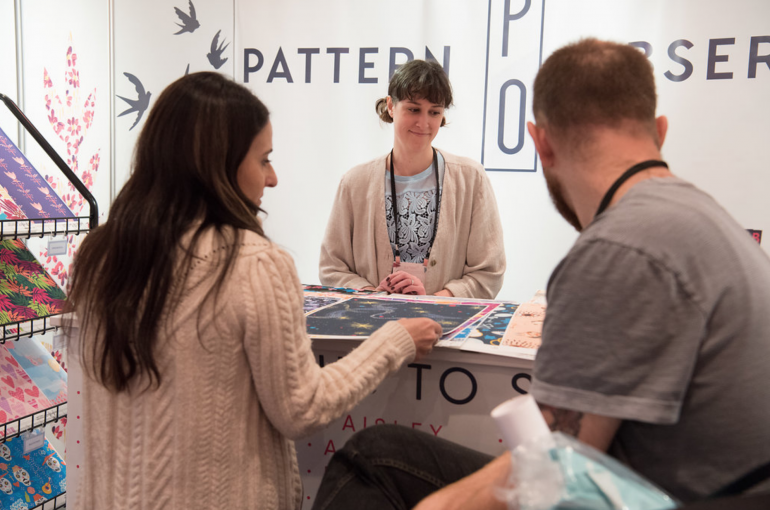 From Pattern Observer
We've made the process of breaking into a new industry simple – explaining your options and helping you build a textile design business you'll love while earning money selling your work.
In this 5 part course, we walk you step-by-step through the process of selling your artwork in the textile design industry. The course includes five video lessons with captions, our business vision worksheet and a resources guide. Everything is available for download immediately after checkout.