Designers of all types, including me, love to put our creative hats on and get to work.  We are excited to brainstorm, create, tweak, recolor, and update. That's our passion and then the time comes when we need to show our work to other people.  Then we suddenly put the brakes on and our hesitation comes out.  The result is that we stall; missing the mark during meetings, trade shows, and informal presentations but especially online.  Many of us have a fear of sharing our work online for the same reasons we do offline.  However, there are additional fears about sharing our creative efforts online.  Do any of these sound familiar?
1. "I am scared my work is going to be copied"
Yes, this is a legitimate concern but the good news is that there are effective steps that you can take to protect your work. In The Portfolio Development Guide we share techniques you can use to dramatically lessen the likelihood that your work will be copied or infringed upon.
2. "I am worried that I am going to look unprofessional"
As a designer you know you need a polished presentation.  What else do you need to know?  In The Portfolio Development Guide we help you develop an online portfolio that includes the type of artwork, services, and experiences that hiring managers, buyers, clients, and agents are looking for in your market.
3. "I have no experience; I don't know what to say on my website."
A well designed portfolio tells your story, causing you to stand apart from the competition in a meaningful way. The The Portfolio Development Guide helps you craft a message that will let your personality and artwork shine!
In today's marketplace an online portfolio website is the most important tool that you have to market your work. With an online portfolio, potential clients from around the world can review your work, get to know your personality, and understand your services at their convenience. A successful online portfolio will allow you to present your work in the best possible way and also help you market and explain your services in a clear manner. There are so many different ways of selling and marketing work, including:  online networks such as LinkedIn and Behance, plus physical networks, such as print shows and conferences. Regardless of where you are, online or offline, you should always be directing people to your website. You have complete control over this world because your online portfolio is your home.  It gives you the chance to tell your story.
In the Portfolio Development Guide you'll learn:
* What artwork to present, how much to show, and how best to organize artwork based upon future goals
* Tips to protecting artwork from copyright infringement
* How to describe artwork and services in a way that engages buyers and clients
* How to welcomes new visitors and convert them into buyers
* Tips to social media marketing tools that assist you in growing your business in an effortless way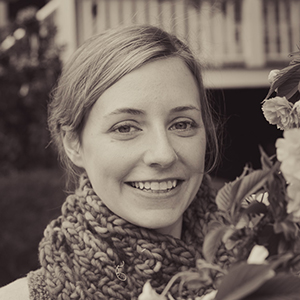 My name is Michelle Fifis, owner and founder of Pattern Observer and The Textile Design Lab. Over the past ten years I have worked with manufacturers in the apparel, children's and quilting markets and have had the honor of being featured in publications such as Stylesight.com, Elle Decor, Print Magazine and more. I have also coached thousands of designers around the world and learned tips to creating portfolio websites that inspire, excite and engage clients. I am thrilled to now share these tips and lessons through our Portfolio Development Guide.
What's included in the guide?
The Portfolio Development Guide walks you step-by-step through the process of creating a polished, professional website in eighteen lessons and two worksheets. The lessons are delivered in a fifty page .pdf ebook format and can be applied to a variety of website platforms. You will receive a link to download The Portfolio Development Guide immediately upon checkout.
You might want to host your own WordPress website through Bluehost or you might prefer to use a platform such as Wix. You may not know what your best paths are now, but don't worry—we will walk you through this decision making process in the guide.