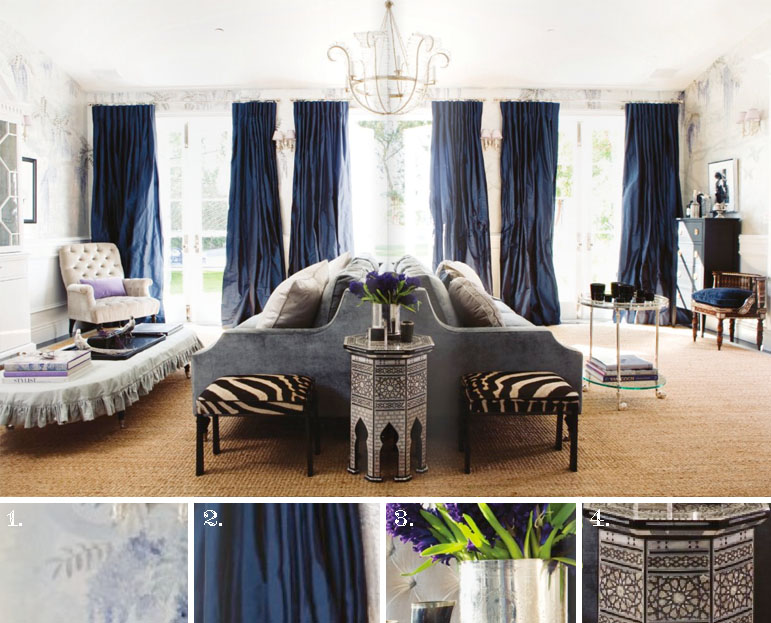 Texture, texture, and more texture! This week's On the Inside post features designer Windsor Smith's work from the latest issue of Rue (please check out this magazine if you have not already done so! ). Things I am loving:
1. Mottled/textural wallpaper. As you have seen in the pre-fall collections, mottled prints are all the rage and it is great to see them being used in interior design. What makes this wallpaper even more interesting is the use of nature elements alongside the dripping/watercolor look.
2. Volume and drape. These curtains are beautiful and bring such a sense of drama to the room. It might be a cool idea to try a print that has a draped fabric texture overlay or background.
3. Contrast. I love the contrast between the cold, harsh silver and the bright, soft flowers.
4. Detail. This beautifully detailed side table is perfect for a room filled with solid colors and fabrics. Color blocking seems to be making a comeback, so perhaps the most important prints in upcoming seasons will be small scale, detailed, and used sparingly. Just an idea…