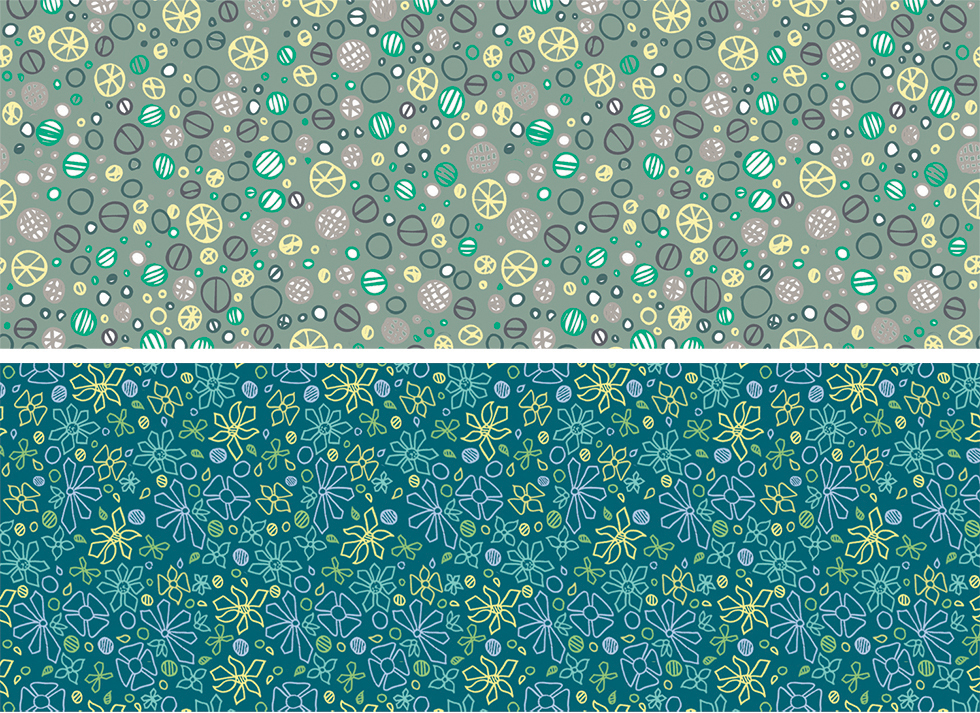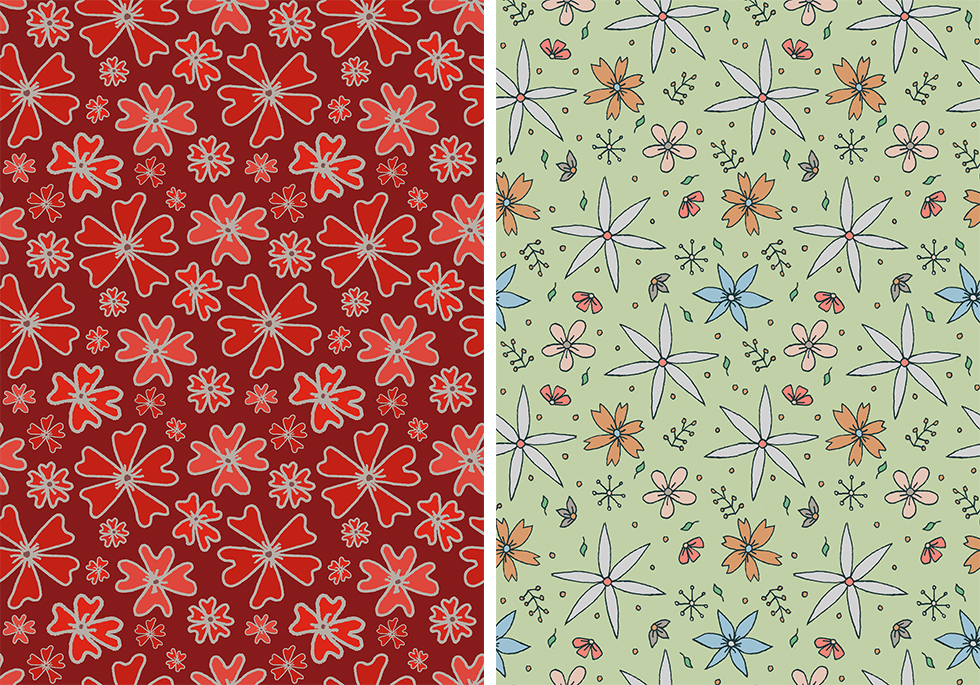 Emma Scott's "doodle series" was such a fun project that we could not wait to share! I think nearly everyone can relate to the act of mindlessly doodling while taking part in another activity like talking on the phone or listening to a lecture, but how many of us actually make something of those doodles?
Emma is a BA Hons Illustration student at the University of the West of England and "started the doodle series after realising just how much I subconsciously doodle during my university lectures. These doodles ranged from random scribbles, to circles and shapes, to flowers, leaves and dots and very rarely took on any figurative form. I thought it would be interesting to take these seemingly insignificant little drawings and merge them with my love of surface pattern design, therefore creating the doodle series. This is an ongoing project that I can constantly add to and it will become a much more exciting way of viewing and comparing my doodles.
To create the patterns I simply take the notebook page that I have doodled on and scan it at a high resolution into Photoshop. I then begin the process of breaking it down into separate layers and components that form the basis of the surface pattern. After I have the pattern mapped out I then decide on a colour scheme and often play around with a few to give different effects, as I like to show both light and dark versions.
It has been a thoroughly enjoyable project so far and has been incredibly interesting to see the sort of things I doodle, and how some range from incredibly complex patterns of shapes to just random lines and dots. I look forward to keeping the project going and being able to look back on it when I have a large bank of doodle patterns to see the variation in them!"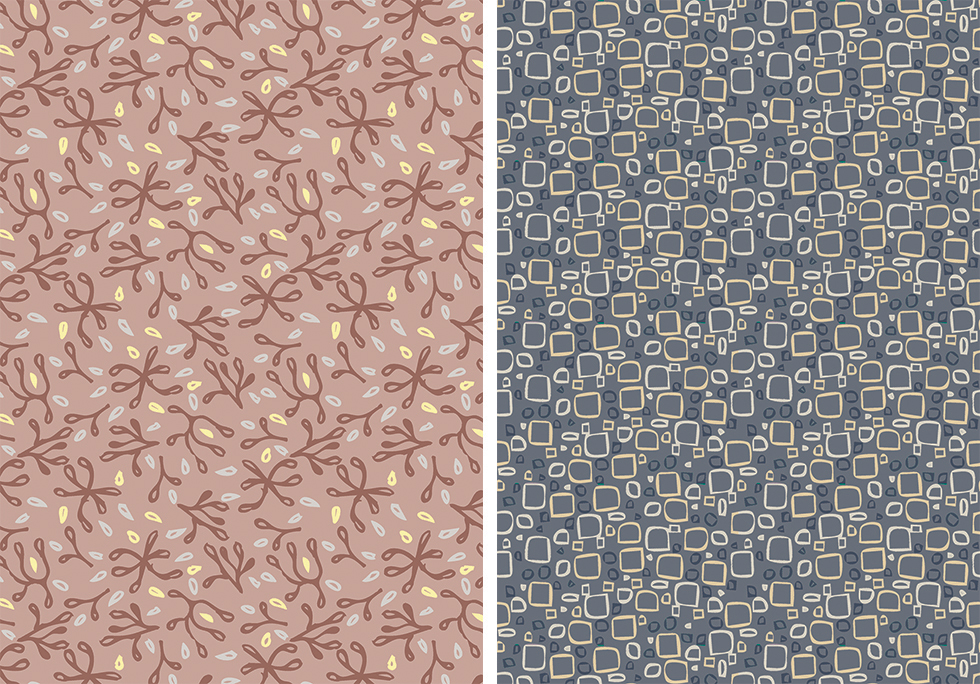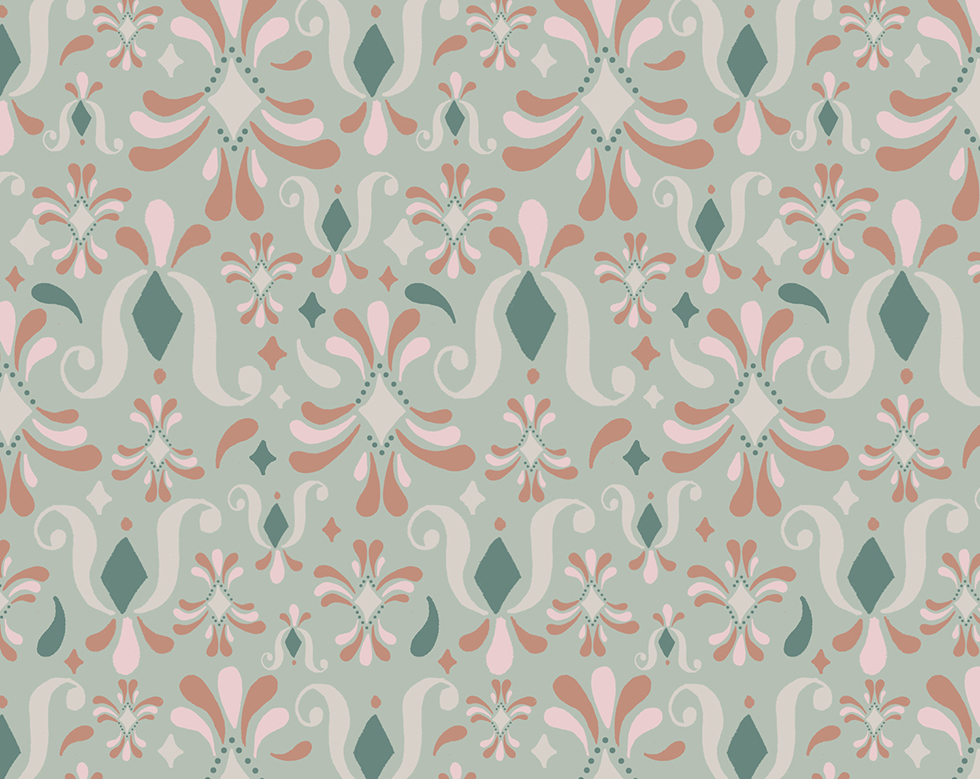 Emma decided to channel her love of all things pattern and set up her website, ELE Designs. "Within ELE I aim to create patterns that are quirky, unique and something a little bit different to what you normally see on the high street. I take a lot of my inspiration from conversations with friends and family, my interests and hobbies and general everyday life!
Stemming from this I also set up a small Etsy shop for ELE, drawing in my previous experience in studying fashion, that sells handmade cosmetic bags and pillows in the custom patterns unique to ELE. This is still a very small business, but is something I am very passionate about and it is great to see my designs on fabric."
Have a wonderful weekend everyone and if you have the time for some design, maybe see what you can do with some of your cast-off doodles! -Chelsea