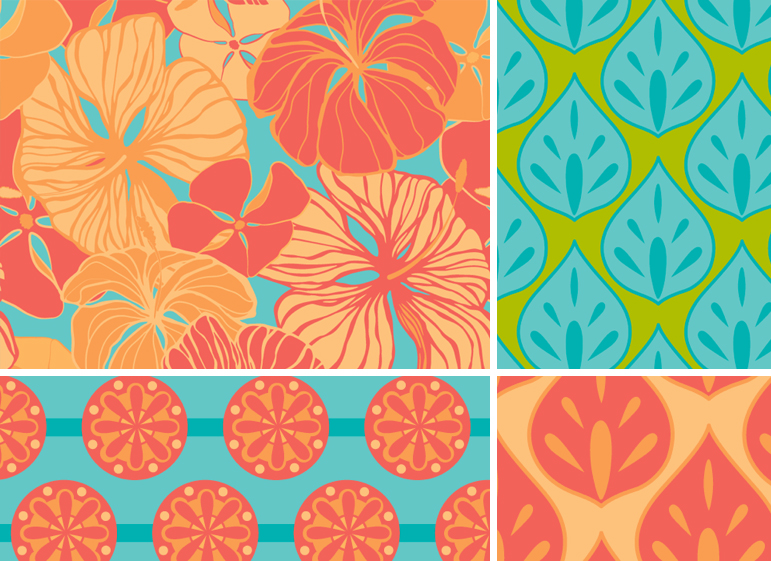 Today's featured designer, Laura Lobdell, was instant "Yes!" to a feature and after reading the story behind her Carlotta Collection, I can understand why I had such a positive reaction to her work.
This collection was an inspired by life in a southern beach town and named after Laura's mother who recently moved to be closer to Laura and her family. Having spent a great deal of time along the South Carolina coast I must have sensed the sea in her work..or maybe it is simply her stunning use of color. Whatever it is, this collection is fantastic and is currently being sold on tablet and phone cases through Keka Case.
To see more of Laura's beautiful work please visit her website, Printed Hues.