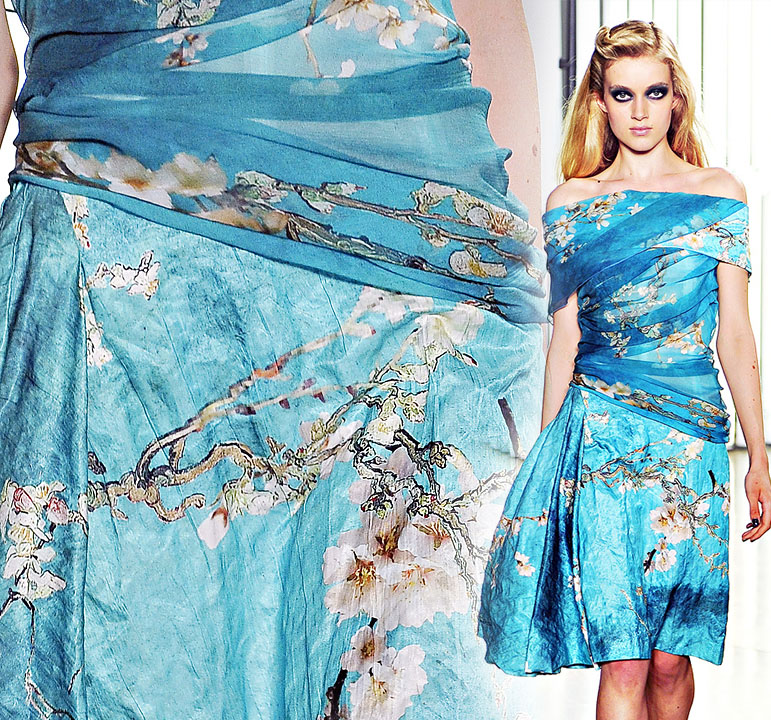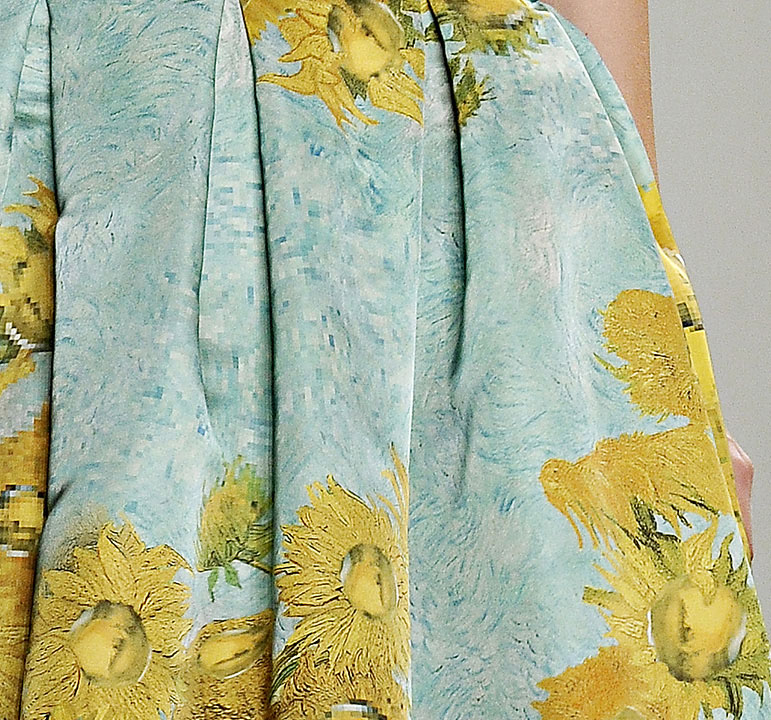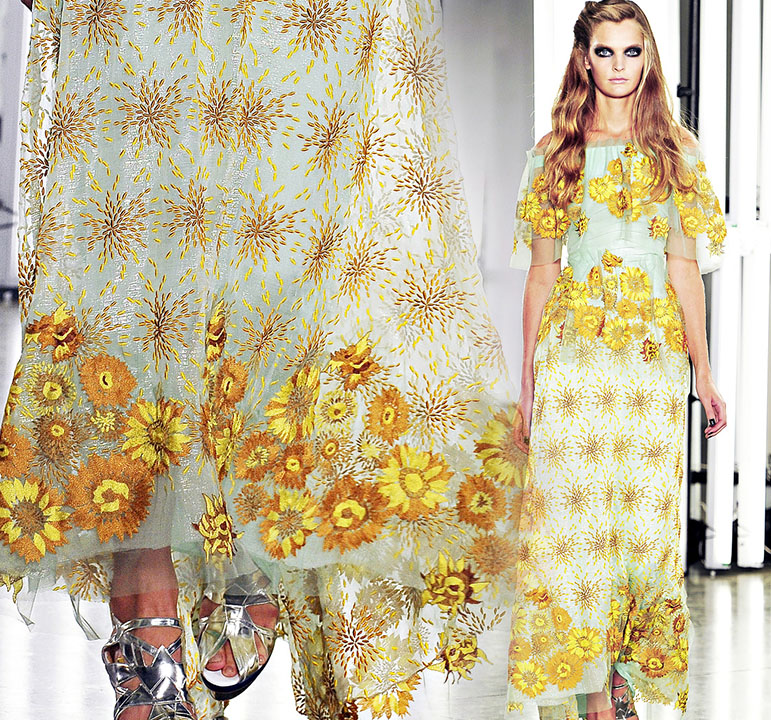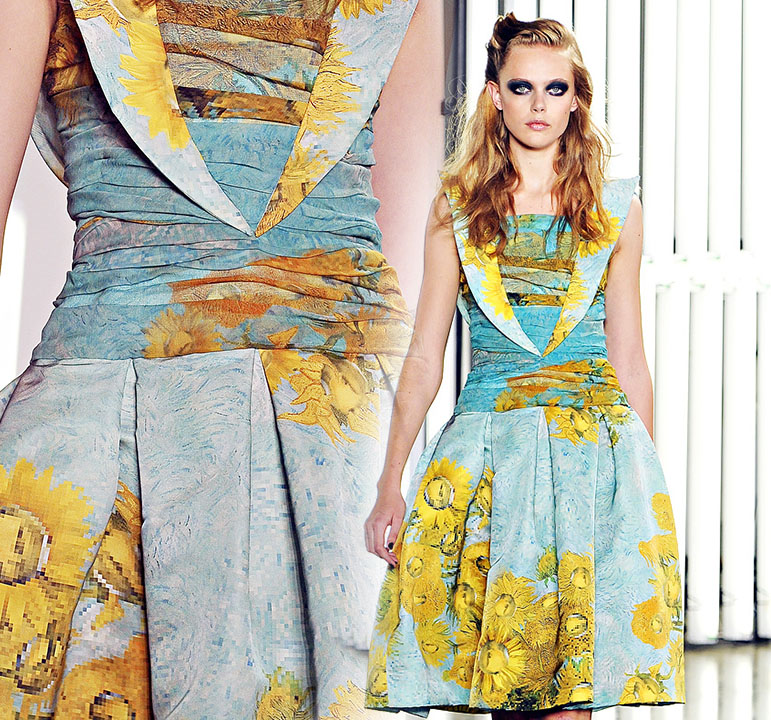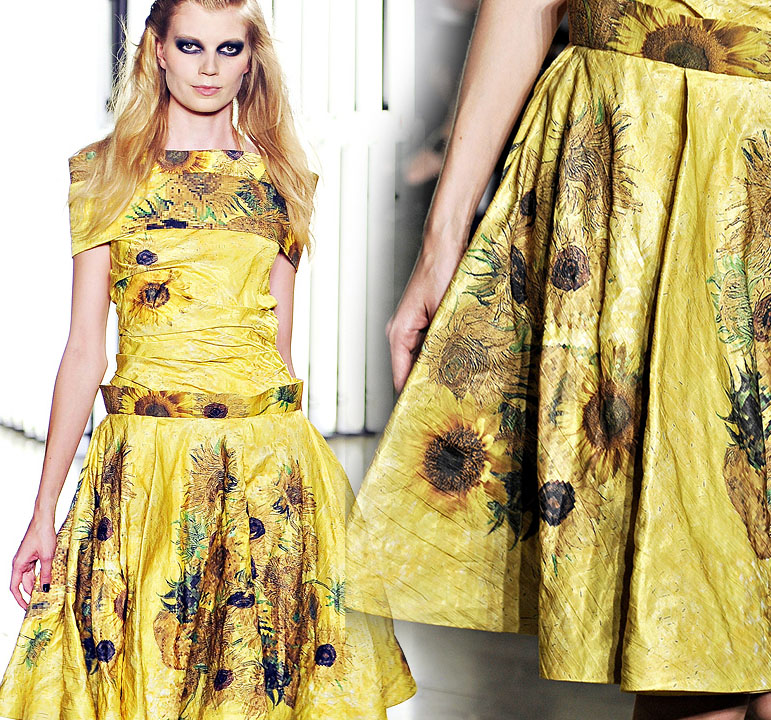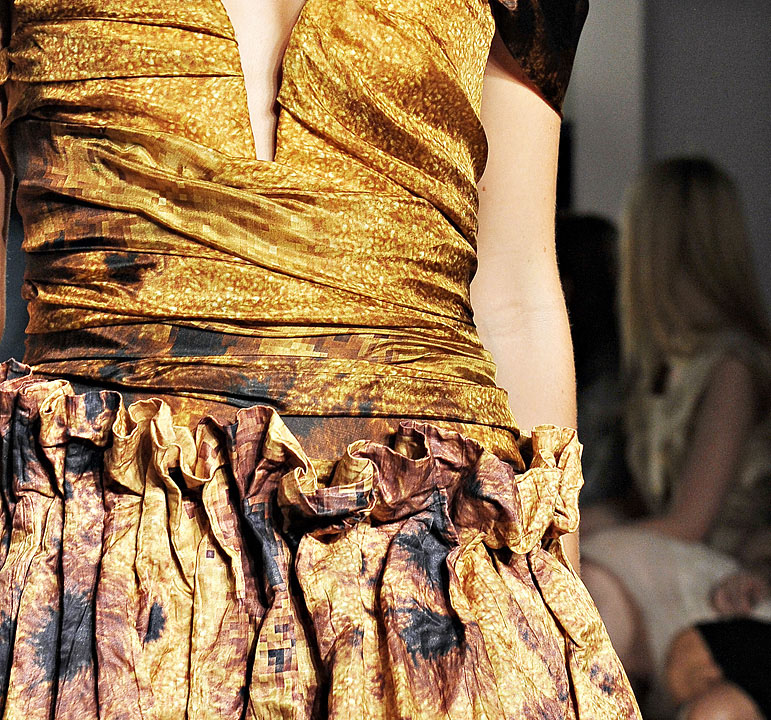 *images via vogue.com, photo: Marcio Madeira/firstVIEW
Remember Rodarte's Fall collection? Arts & Crafts meets The Wizard of Oz? (For a little refresher check out the post here.) Well… I think the design duo did a beautiful job of designing a spring collection that can stand on its own while still taking a bow to the previous season's prairie-land mood. The Van Gogh inspired prints are stunning and sing on such sumptuous fabrics. But, the magic of the collection arises from the decision to use such luxurious prints and fabrics on silhouettes that have a more fun, party girl-like flair.
I only posted a handful of the prints shown, so please be sure to check out the rest of the collection here. Enjoy!