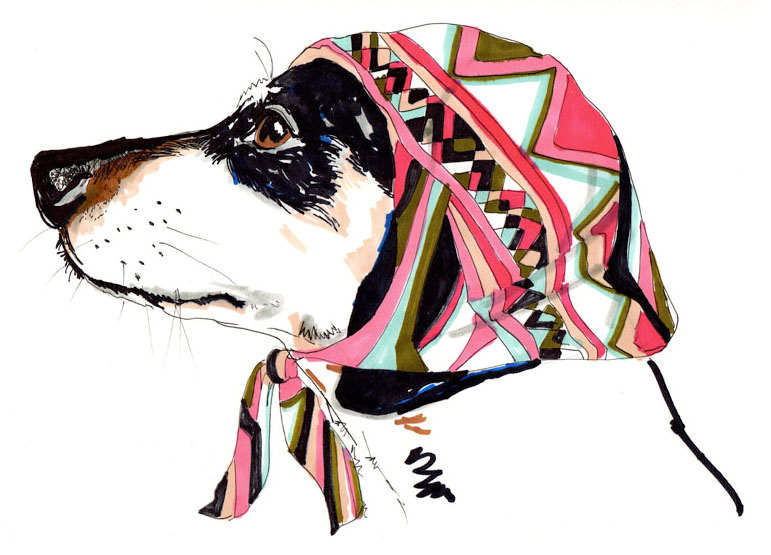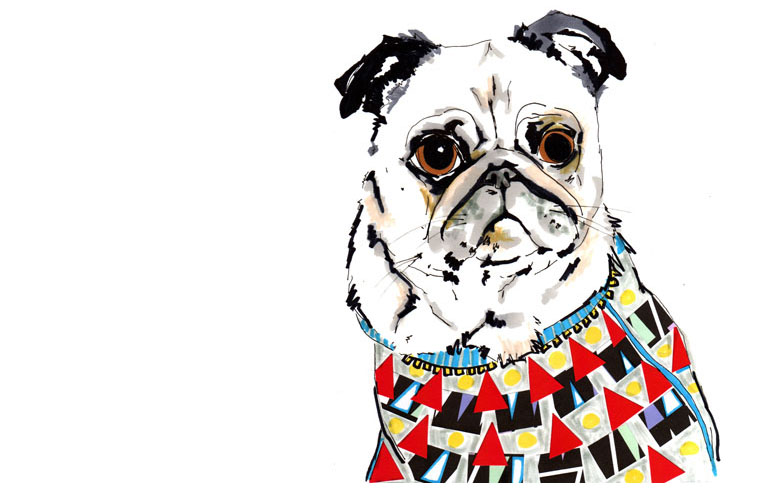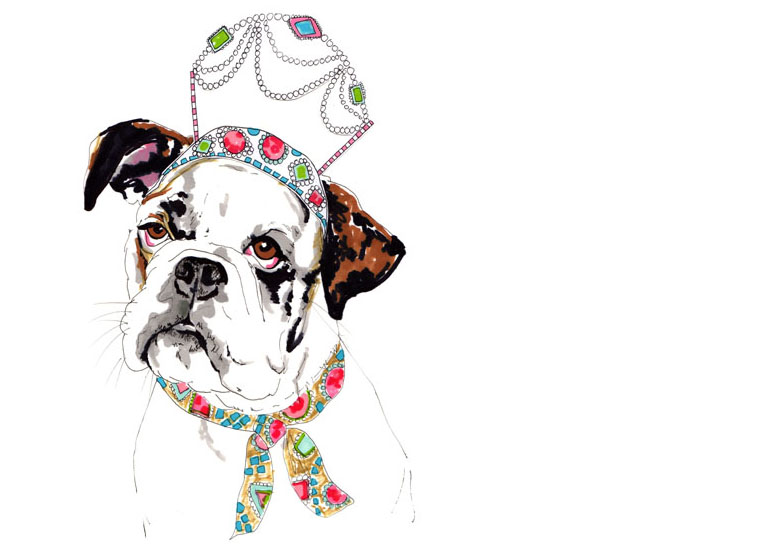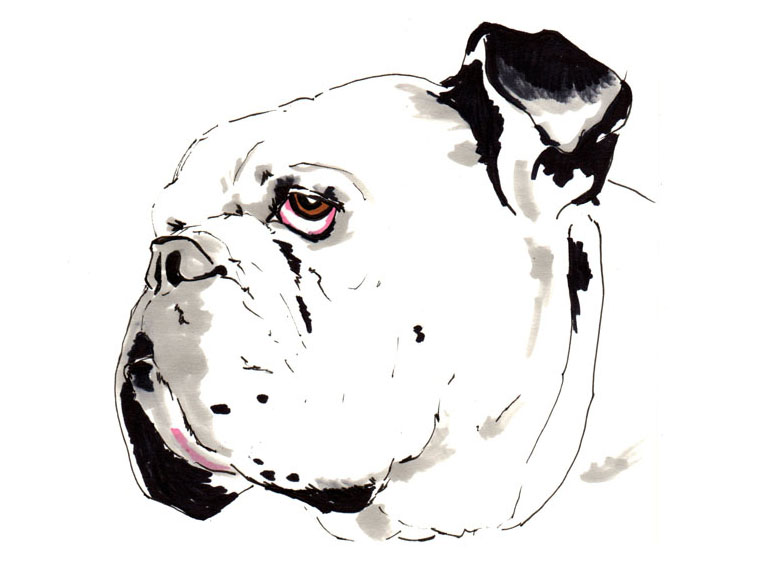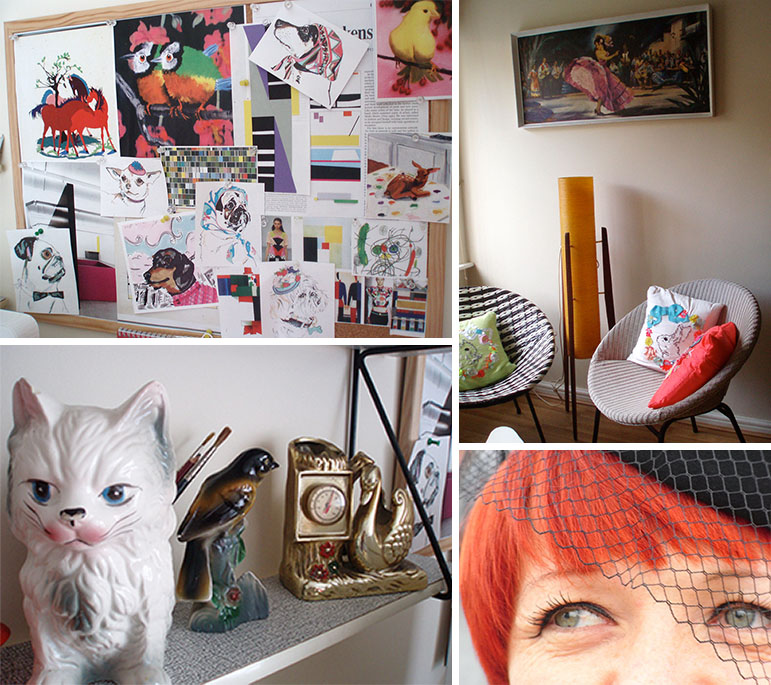 Meet Jo Chambers, a textile designer and artist from Bath, England. She illustrates, prints, and embroiders these beautiful pieces onto postcards, napkins and other items. I love the emotion and character that comes through in her illustrations. How adorable is that pooch in pucci?
The combination of dogs and textiles in Jo's work made me very curious about the artist behind the Etsy shop. She was nice enough to answer a few of my questions and after reading Jo's answers I love her work even more. She brings up some great points about getting inspired and staying on track. Be sure to check out her etsy shop here, and her website here.
1. What is your background? Have you always been an illustrator or is this a second career?
My background is from that of textiles and art. I specialized in fine art printmaking and textile design, while getting my degree in Creative Arts. I later went on to to get an MA in Textiles, where I started out in print and slowly transformed into embroidery. My first love has always been drawing. I think I lost my way a little and forgot how much I loved the simplicity of this art form.
2. Why did you start illustrating animals?
At the beginning of 2010, feeling stuck in a rut and uninspired creatively, I stumbled upon some photo's of dogs in hats.
I loved the humour and just began drawing from them. Up until that point my inspiration had always been floral based. I have not stopped drawing and embroidering dogs since then!!
3. What inspires you? When in a design rut, what sort of things do you do to get the ideas flowing?
I am inspired by; Being around creative people, memorabilia, embroidery, New York, Art Deco, pattern, colour, illustration, graphic design, learning about new things and knowing that this is what I love to do. I could be drawing, stitching, collaging, printing, making brooches, talking about art, fashion and craft. I'm not really worried as long as I'm able to be creative in one form or another. I have studied art and design since I left school, 17 years later I'm still at it! When in a rut, I begin to look around at what I love, and think about what I am excited about.
I think I fundamentally know what I love, so I just have to remind myself of this and try not to be too precious. I have learnt that it is much better to enjoy what you are doing, know that it is for fun and enjoyment, and if that can be passed on to others then that is a bonus!! I have taken myself too seriously in the past and found that this only leads to creative disappointment and lack of enjoyment!!!
Thanks Jo!