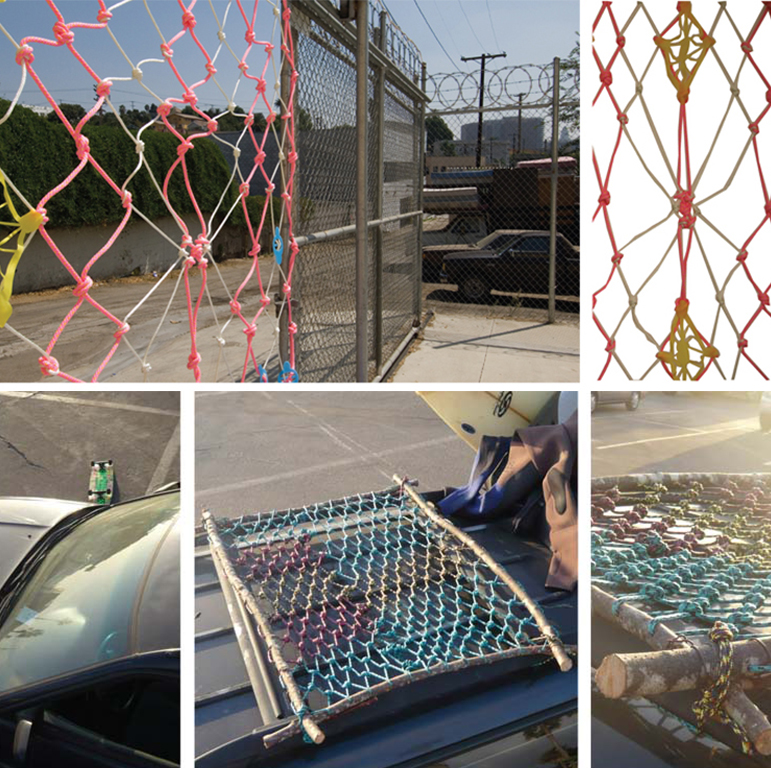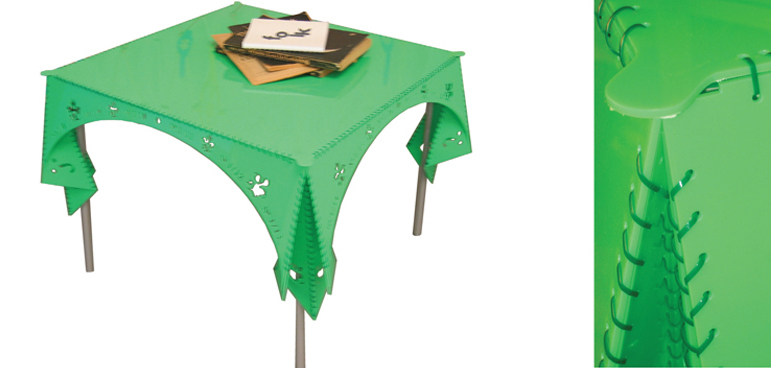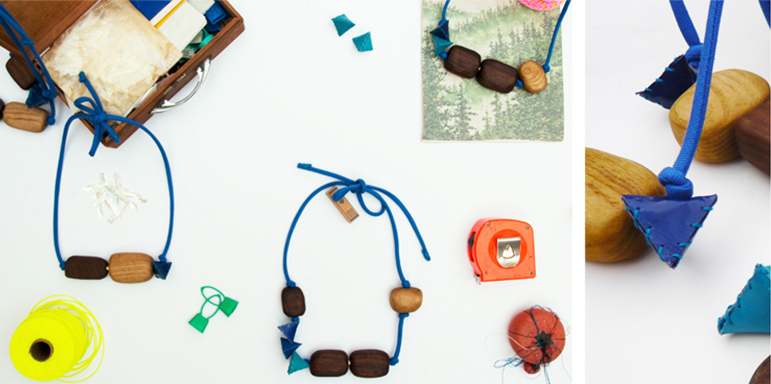 Welcome to the world of Laurel. Laurel Consuelo Broughton is an architect, designer, art director extraordinaire who runs WELCOME, a studio "focused on the production of discursive sensibilities that rest at the intersection of fashion, interiors and architecture. WELCOME enlists craft and grass-roots mores to fabricate meaningful design toward the explication of cultural ideas." Basically..she designs amazing things that break the bounds of what we thought could be.
My favorite example is the chain link fence made out of macrame. You instantly recognize it as a fence, so you think of boundaries and security, but it is fun and whimsical at the same time. It would be such an interesting room divider.
WELCOME's first jewelry collection, The Ongoing Texture of the Drift, recently launched at TenoverSix (in LA), but you can also find items at WELCOME's website. I can't wait to see what they come up with next!