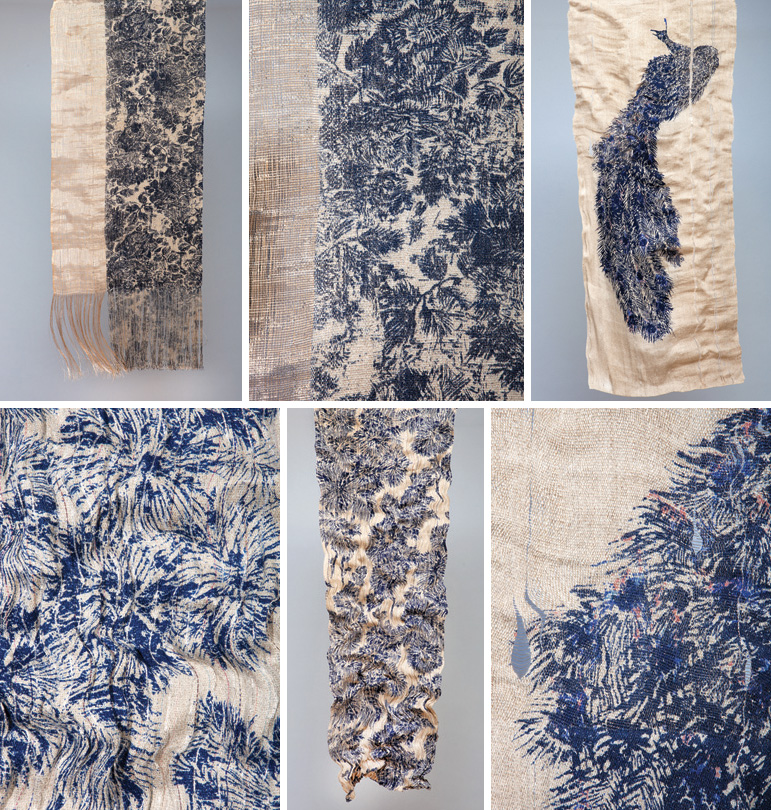 I was so excited when these amazing pieces arrived in my inbox. These hand-printed and hand-woven textiles come from the hands of Sharon Shalita and Meytal Barokas. The series is a contemporary interpretation of the "toile de Jouy" designs from 18th century France. The images, inspired by plants and birds, are engraved and then screen printed with blue ink. The base fabrics are woven by hand, combining silver and gold thread with linen, cotton, and silk. This unique combination of fibers, along with the hand-printing, are what give these pieces their spectacular beauty and unique look. They are truly couture fabrics.
You can see inspiration sketches and strikeoffs below:
Sharon and Meytal are currently showing their work in Milan, as part of the 'Promisedesign: New Design from Israel' exhibition curated by Ely Rozenberg and Vanni Pasca. The show ends April 17th so if you are in the area please go check it out! (and send me some pictures!) Have a great weekend everyone!