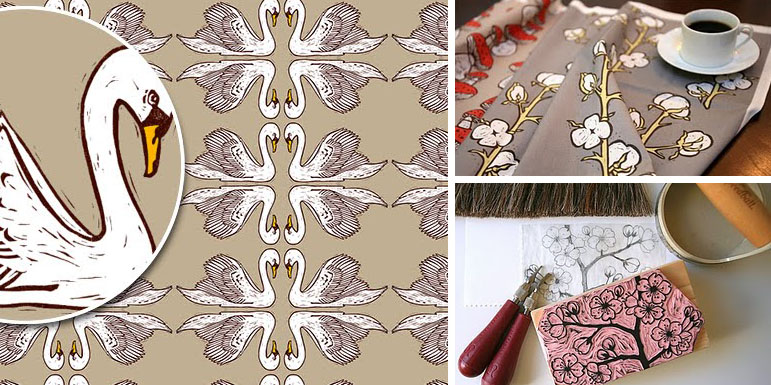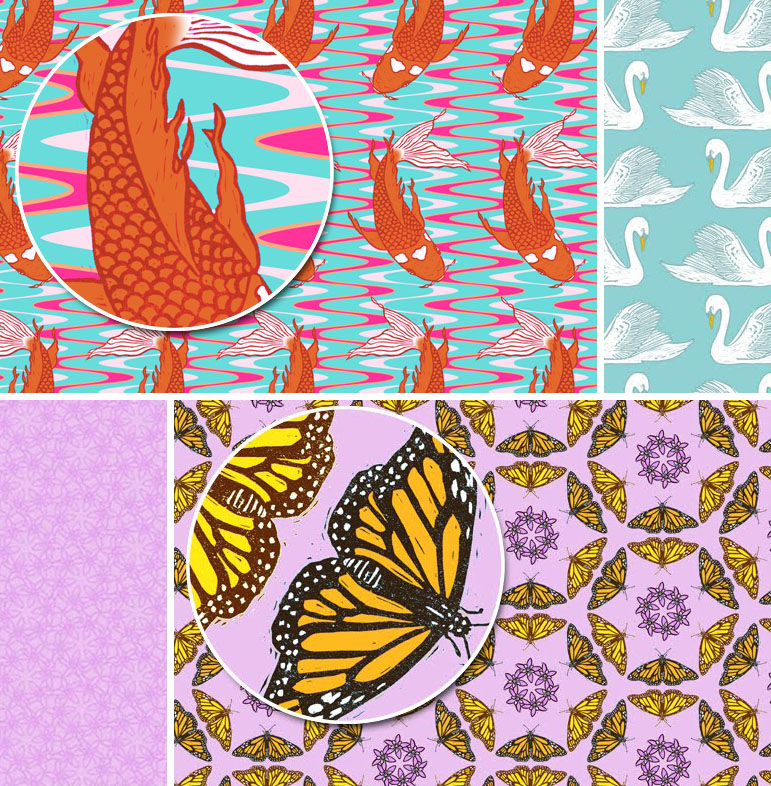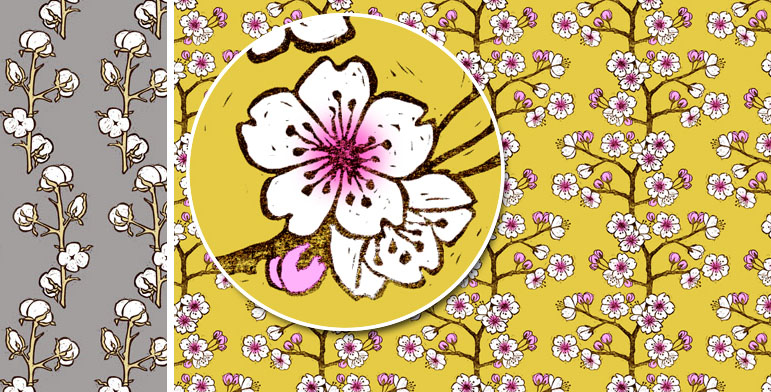 Today I am delighted to share with you one of my favorite entrants to my "What's Your Story" submission request.
Meet Kim Buchheit. She is a surface designer that lives and works in The Grand Canyon National Park! How cool is that??? Most of Kim's career has been spent working with non-profits and national parks designing exhibits, print collateral, and everything in between. She also creates felted works, paints, draws, and teaches workshops as time permits. In recent years Kim has discovered that her creative passion is developing surface designs and, going forward, she hopes to move her business solely in that direction.
With the Grand Canyon as her backyard, Kim's work is obviously influenced by the natural beauty that surrounds her everyday life. Her work is first hand drawn, then carved, and printed — then, scanned, set to repeat, and digitally colorized. "I like seeing the varying ink densities and the rustic character of the line contrasted by the polished, flat, digital color and the orderly repeat."
I love the block printed look to Kim's work. It is so unique and is what makes her work so special. (Remember last week's newsletter? Embrace your differences!) There is also a true love of nature and a kindness that comes through in her work. I love it and I think a quilting company should snatch Kim's work up!
To learn more about Kim please visit her design blog, Repeats So Sweet, and see her felted work here. Enjoy!