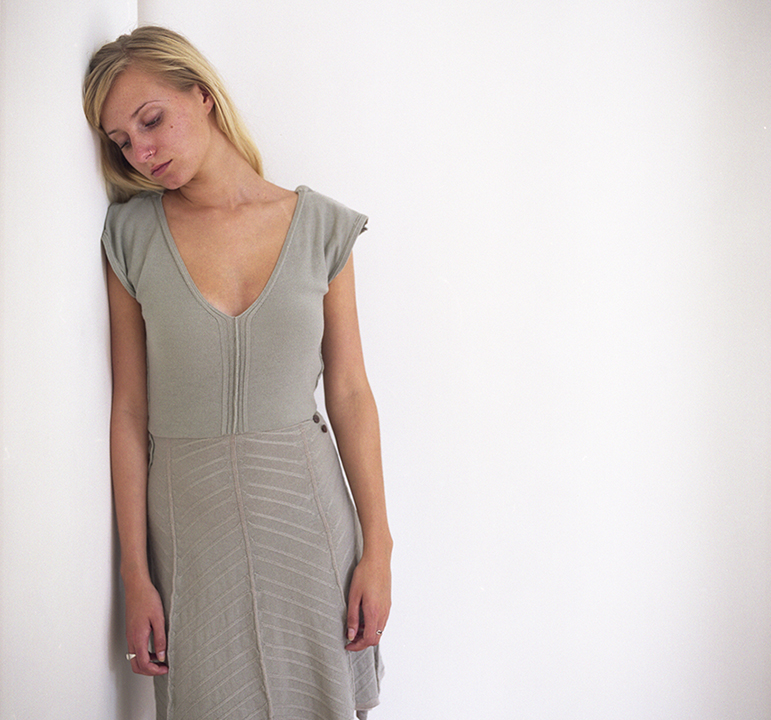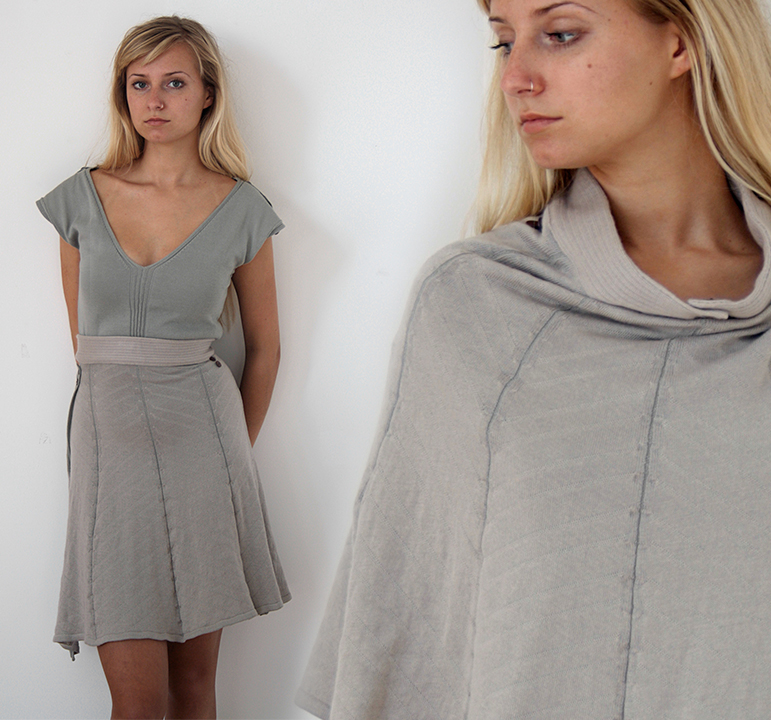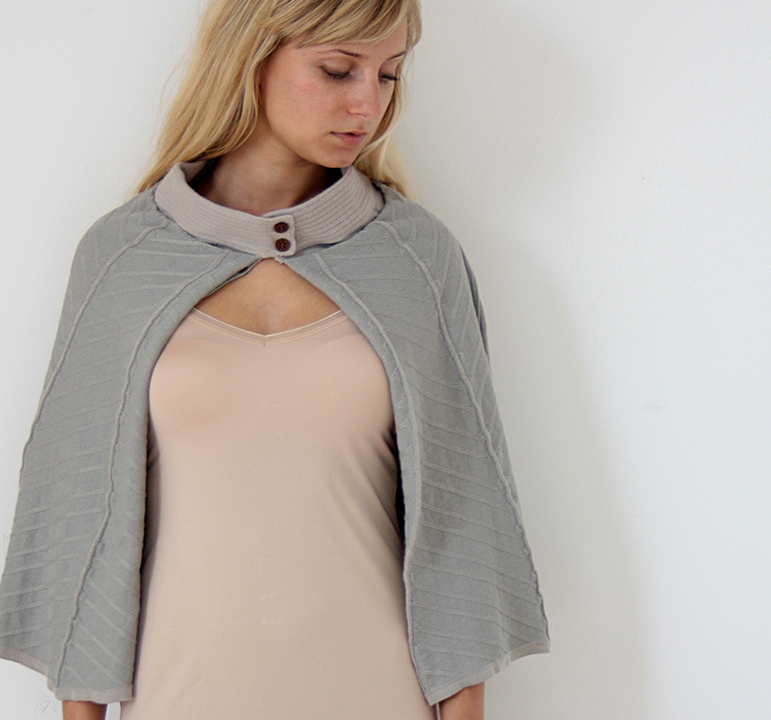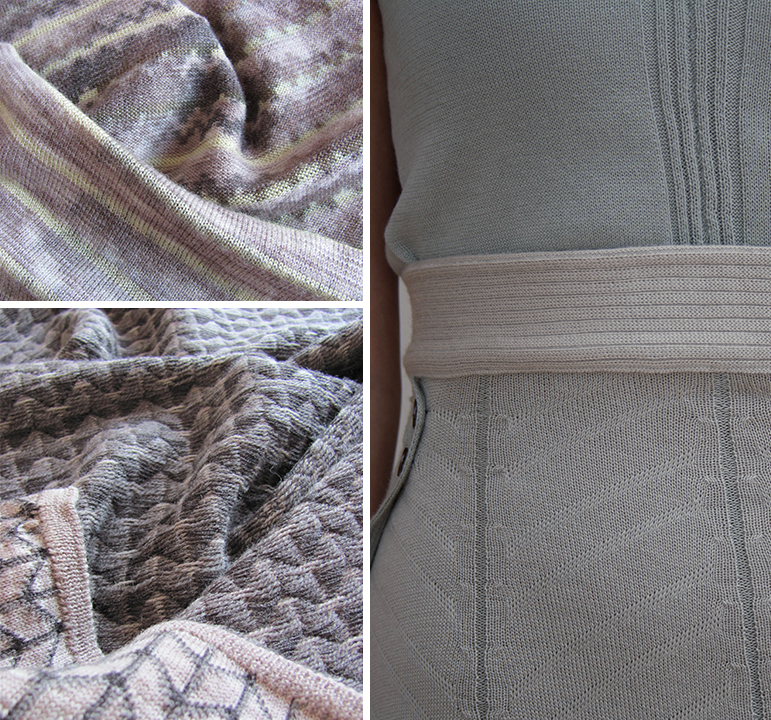 I was totally blown away by these pieces from Knitwear Designer, Kristen Orme. They are all part of her Masters project from Heriot-Watt University, in which she focused on designing and knitting a garment shape that is reversible and reworkable. Kristen explains the project here:
"My MA work focuses on sustainable design in knitwear.  Design for sustainability can sometimes be overshadowed by the significance of ethical materials sourcing and manufacture, but it is quite an important aspect of slow and sustainable fashion.  Slow fashion is concerned with quality and life-cycle, and by designing for the customer's needs, you can create a more meaningful wearing experience.  I have been very inspired by things like Eliza Starbuck's Little Black Dress design for Sheena Mateiken's Uniform Project, in which a basic garment can be transformed in many various styles through different body applications or accessories styling.  By being more careful and informed in what we buy, we can have a longer-lasting wardrobe that is more meaningful and updateable as trends pass.
Setting out to create something that has different views or looks, I began with knitting.  As I am predominantly a hand knitter, I am intrigues by the concept that creating seamless, yet perfectly shaped and well-fitting garments is a very unique characteristic to knitting that woven fabrics do not possess.  Utilising the organic nature of knitting – that is, shaping and fashioning within the knitted piece itself – and the capabilities for unique structures within the fabric, I developed a concept for reversible and reworkable knitwear.  By creating the fabric with colour, fashioning (shaping), and stitch pattern, you are simultaneously creating the garment or garment pieces, and as such, zero waste is created.
Transferring this organic attribute to machine-knitting, I developed reversible fabric samples on a 12-gauge Shima Seiki® that eliminate the perception of 'right' and 'wrong' sides of the fabric.  I channelled intrinsic fashioning and the reversibility concept through to a garment that can be worn in many ways, depending upon the wearer's mood or occasion.  This multi-functional design invites the wearer to 'play' with their clothes, creating a dialogue between themselves and their own wardrobe that indirectly creates meaning and values to garments that may otherwise be tossed aside after a few wears.  The garment can be worn as a cape, a dress, or a skirt, and within those methods of wear there are even more styling options due to its reversible nature."
I am sad to say that these pieces are not yet for sale, but you can purchase Kristen's other knitting patterns on her beautiful blog. Enjoy!