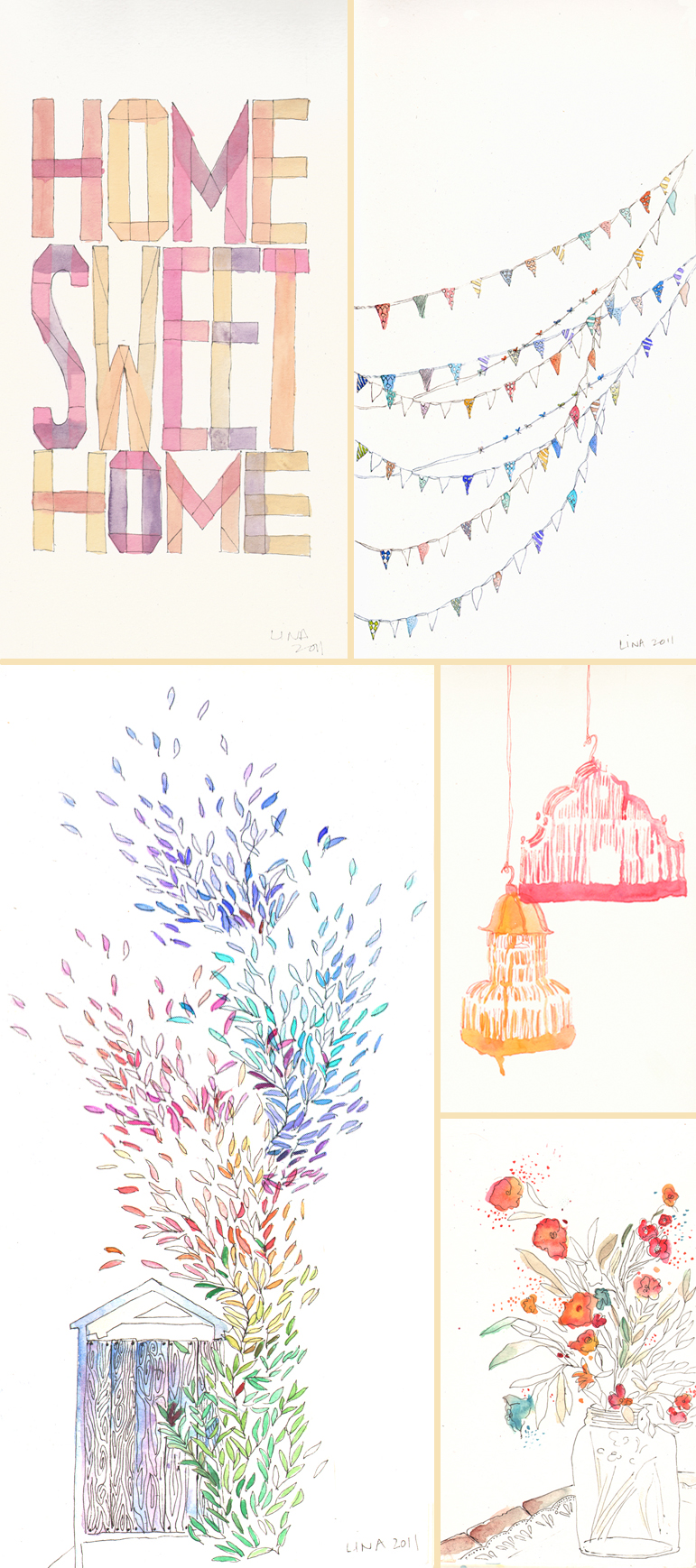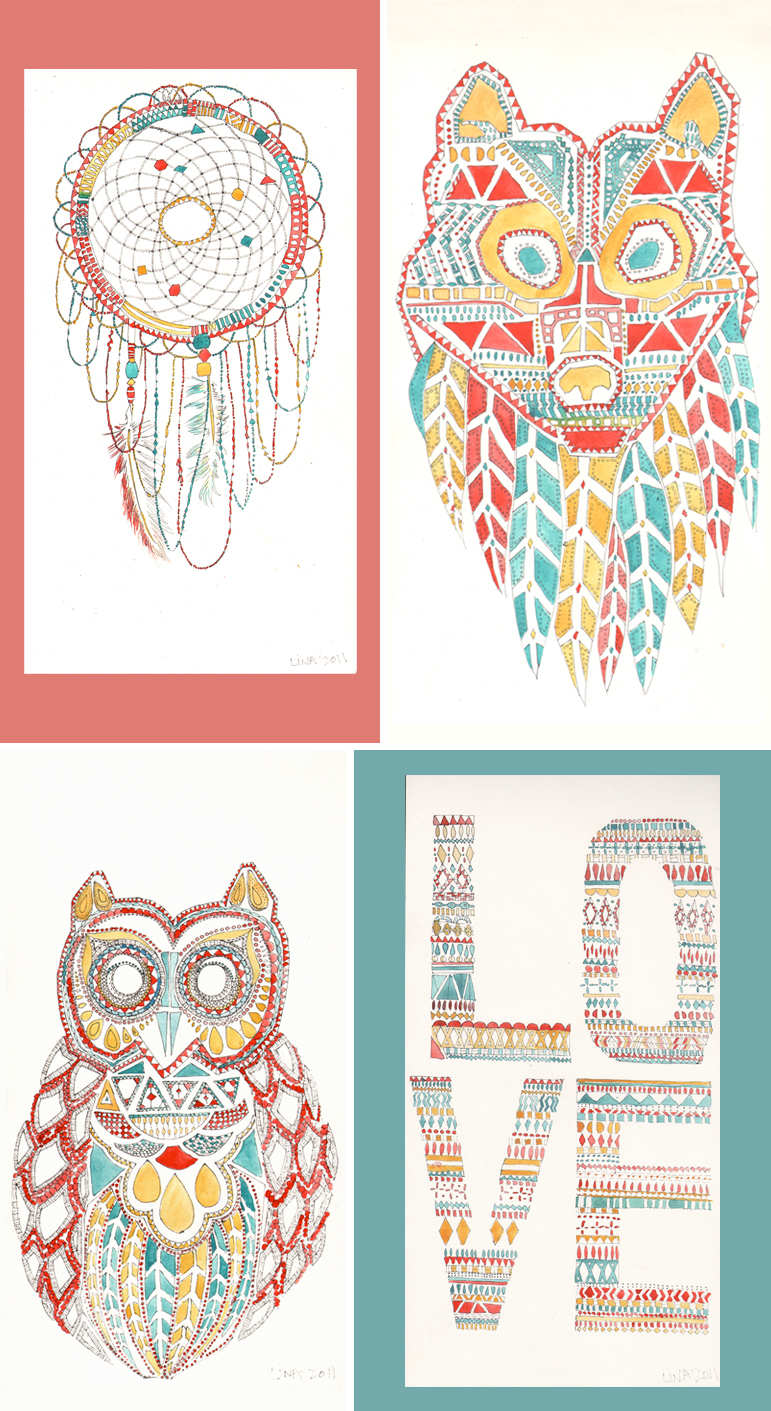 *post by Rita Jardón
One of my new favorite blogs is Take One Daily from graphic/ textile designer Lina Moysis. Lina posts a new painting or drawing every day! Where she finds the time, I do not know, but I find the quality and consistency of her work so inspiring. Here's what Lina has to say:
"I'm inspired by how history morphs our environments and how its woven into our experiences. It finds its way into my process from the subject matter to the colors I use and the people I meet. I feel that pattern is a constant dialogue between past and present and I'm constantly asking myself how the past influences my work and how I can make it fresh and new. I love the texture of pair and pencil; real, tactile materials and I feel that we collectively yearn for the tangible in a digital age. It's been a wonderful process and I enjoy exploring it!"
Love it Lina!