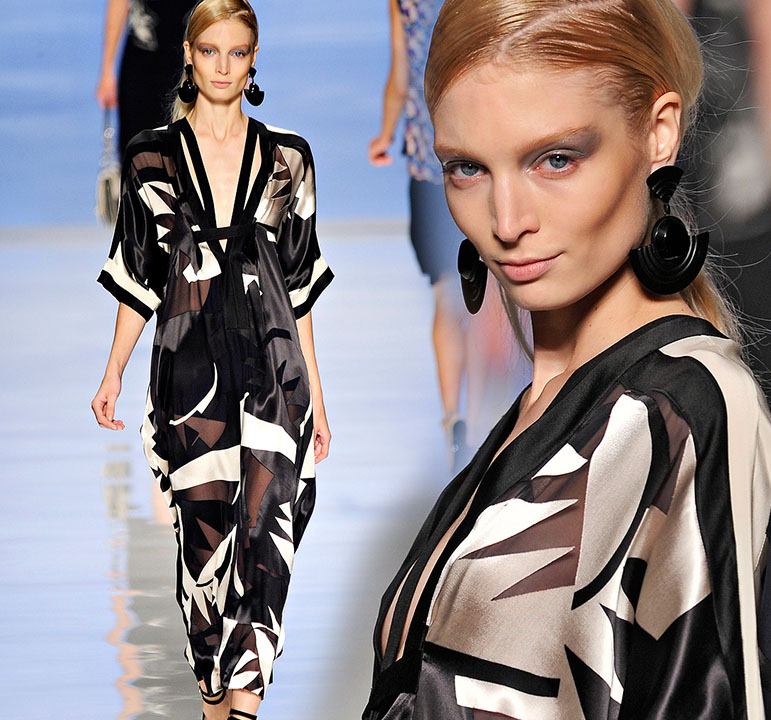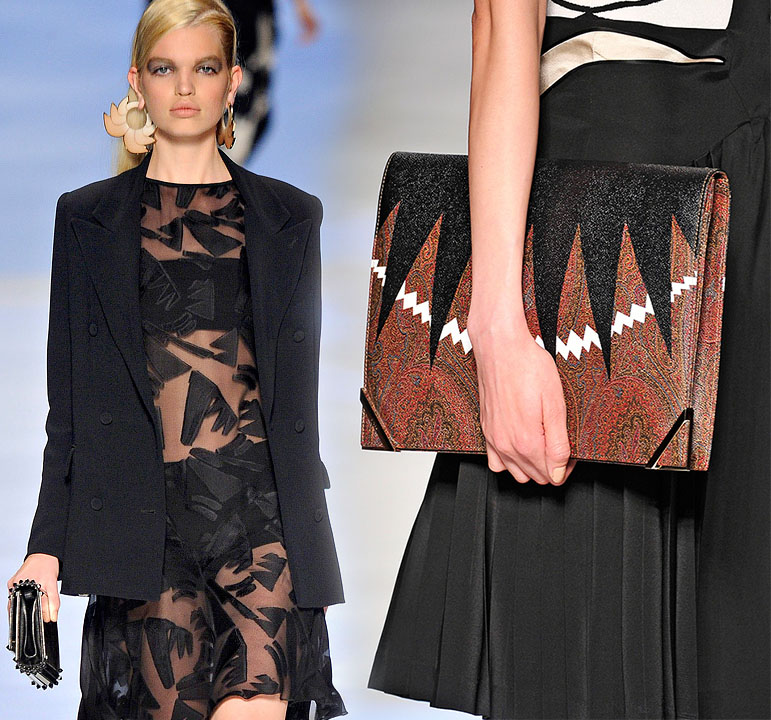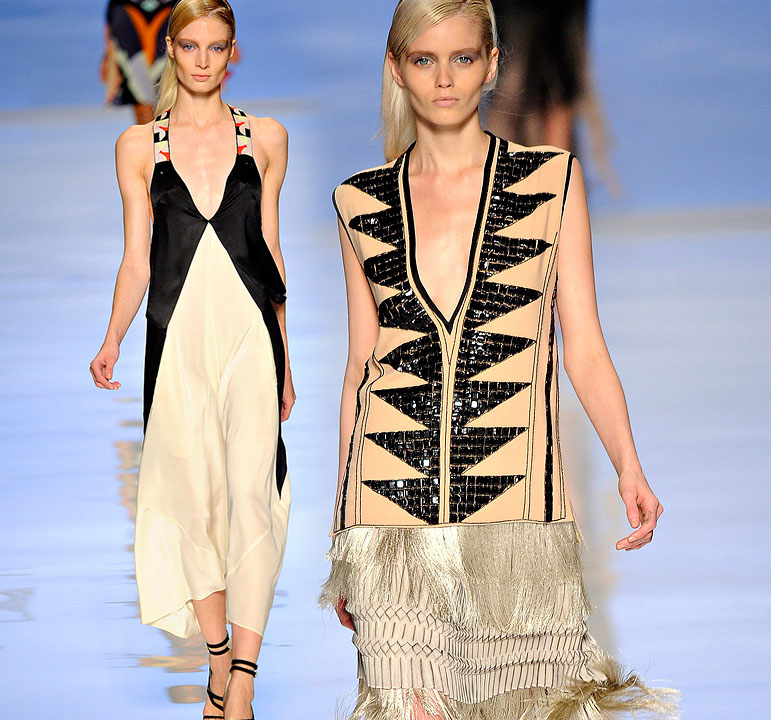 *images via vogue.com, Marcio Madeira/firstVIEW
The VERY bright, VERY bold prints seen at Etro Spring '12 ruled in terms of press coverage and exposure, but these simple and dramatic beauties swept me off my feet. Nothing makes me happier than seeing a theme, in this case the zigzag, being used consistently and tastefully throughout a collection. As textures, colors, fabrics and scale change, the mighty zigzag remained consistent. As you can tell, I totally geek out over the art of creating a balanced and compelling collection!
I hope your work was wonderful and that you will make a little creative time for yourself this weekend. I have a slew of chat sessions taking place over the next few days so it will definitely be a print+pattern filled weekend for moi! Till next week!
Michelle