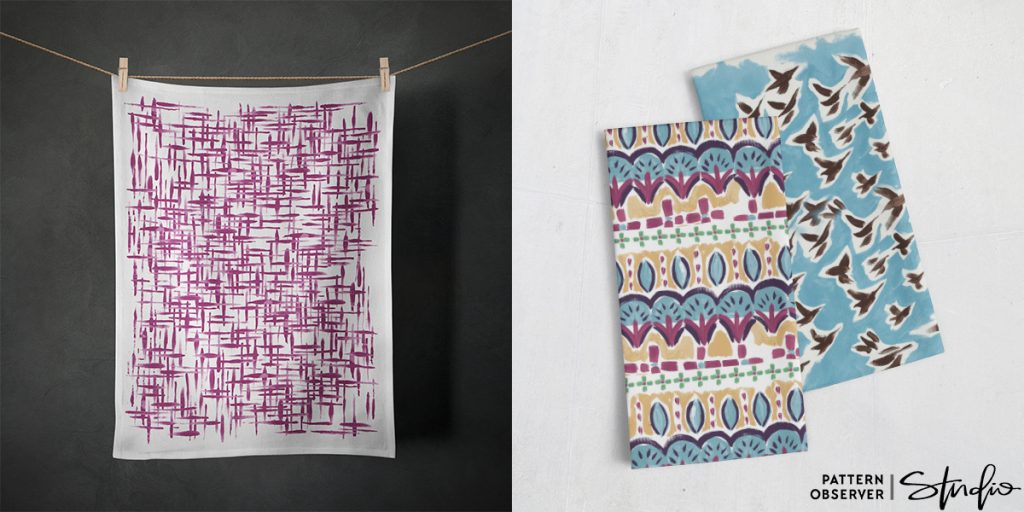 Today we are excited to share a sneak preview of a beautiful new collection that Michelle created for Pattern Observer Studio with tea towels in mind. Each design was hand-painted and then indexed to 10 colors or fewer to prepare them for the wet printing process. All five patterns have been freshly added to the studio site and are available for license.
Placing designs into mockups is one of our favorite pattern development tools at the moment, and really helped Michelle to visualize the end-product and to fine-tune the scale, layout and colors of the patterns so that they would be right at home in a cozy kitchen setting.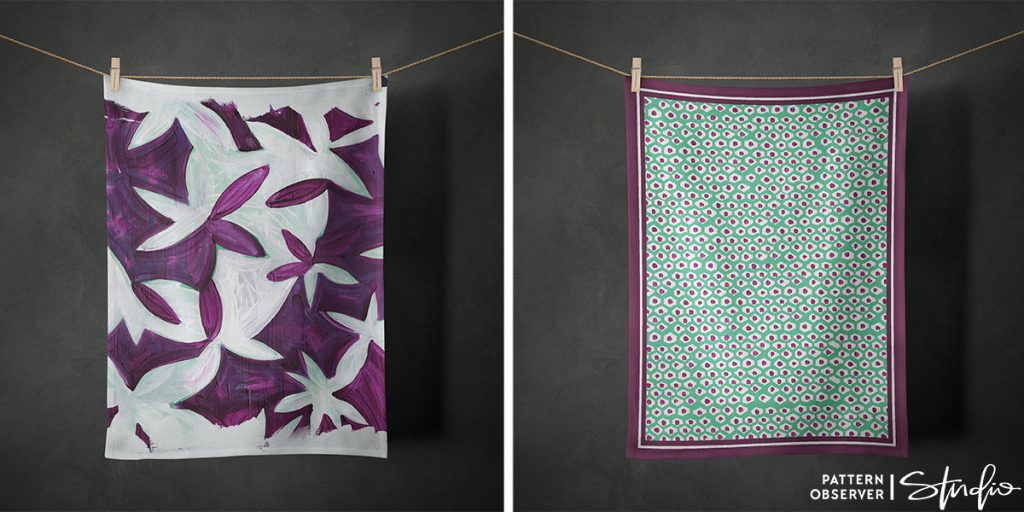 Kitchen towels and linens offer such a fun opportunity for customers to display their personality in their home without being a big investment or commitment like curtains, a rug or upholstery. They are easy to switch out based on mood, season or occasion and often hang in multiples in the kitchen, which is one reason it's great to merchandise them as a collection of coordinating patterns. The patterns that make up Michelle's colorful, springy collection include a large-scale abstract floral, a conversational print featuring birds in flight, a detailed bohemian stripe, a geometric dot print, and a brushstroke texture. The mix of layouts and pattern styles work well when displayed together but can also stand alone separately–perfect for a versatile home decor item like tea towels!
If you are a pattern buyer don't hesitate to reach out to us at info@patternobserver.com to see the full studio collection, or to inquire about our custom design services. Have a wonderful week!