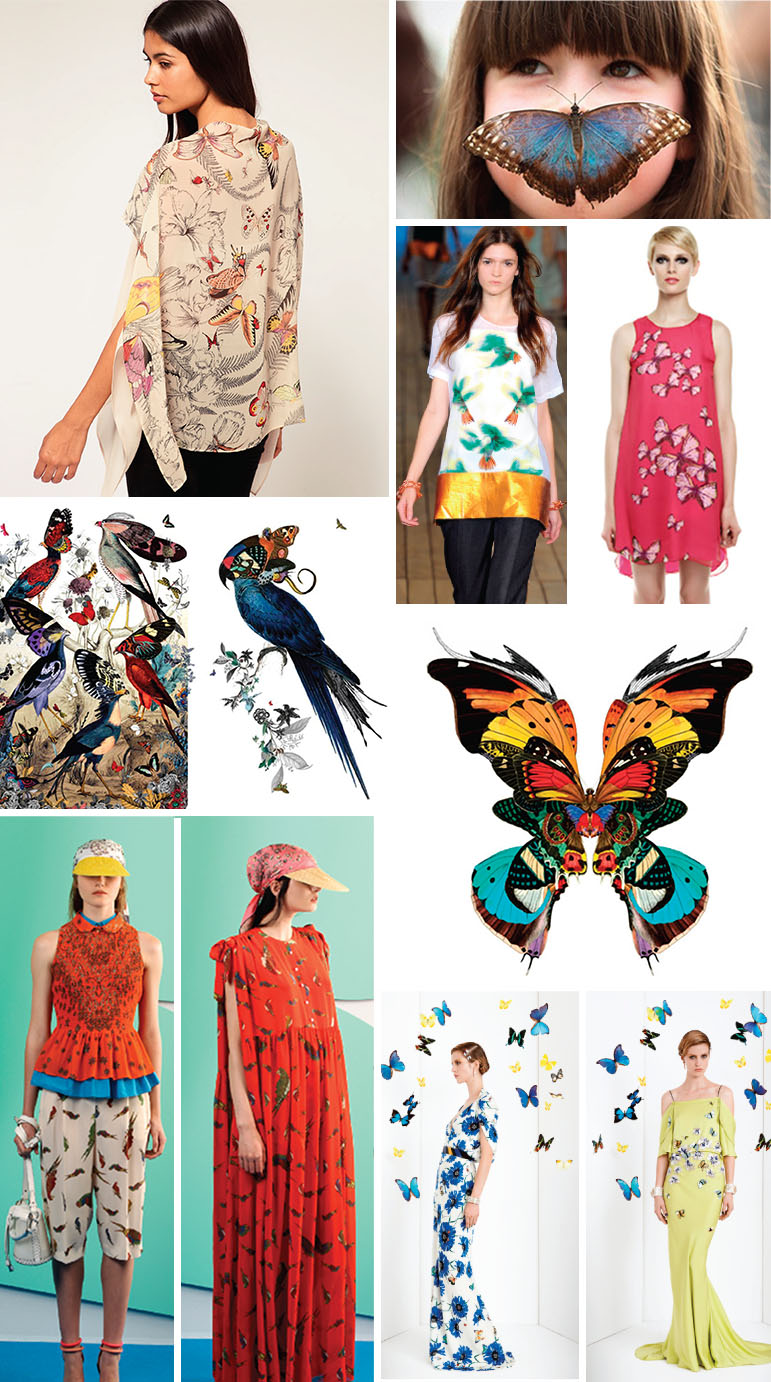 *post by Christine McPhee, images via: Asos, Tropical Butterfly Exhibit- London -Amusing Planet, Commuun SP12: Style.com, Erin Fetherson SP12: Style.com, Kristjana S. Williams, Kenzo SP12: Style.com, Kristjana S. Williams
Today's trend report is brought to you by Christine McPhee. Christine is a Sellable Sketch graduate and has a wonderful eye for print and pattern trends. In the 3rd week of the course we focus on developing the "backbeat" or theme of your collection and Christine was kind enough to agree to share her work with the Pattern Observer community. Take it away Christine:
"As a designer and a self confessed romantic girly girl, I've always loved images of both birds and butterflies. It appears that designers are feeling flighty too as winged creature prints have been spotted in the Spring 12 collections of Kenzo, Vionet and Erin Fetherson among several others. I'm predicting this trend will take flight in Women's, Children's and Jr. apparel markets for Spring/Summer and beyond. Gorgeous!"
The next Sellable Sketch course begins in just 3 short weeks. Reserve your spot today!