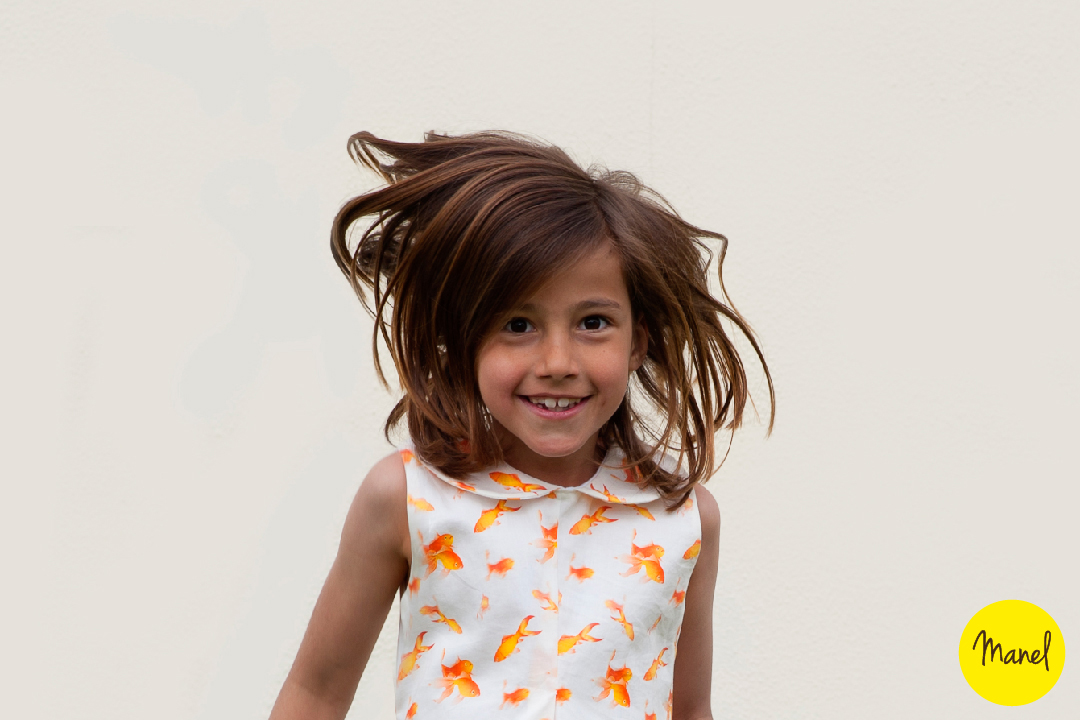 We recently wrapped up our 2016 goals course in the Textile Design Lab. The first assignment in the course was for each designer to take a moment to celebrate a 2015 victory. Some members celebrated goals they have been working towards for years, such as signing with a print studio or launching a product line. Other members celebrated seemingly smaller goals, such as a much longed for return to design after starting a family or being engrossed in another career. Celebrating even the smallest of victories is so important for maintaining positivity and momentum in our lives. It's up to you to decide what is defined as a victory and to recognize the importance of small "wins" to accomplishing your larger goals. Here are a few accomplishments that we would like to share:
Launching a Product Line
Textile Design Lab member Olu Vandenbussche is currently working on a line of ecological baby products including sleeping bags, blankets, pillows, baskets, napkins etc. for a Belgium company called Hoorens. This collection will be launched next spring, so unfortunately, we can't share any images yet but are so excited for this huge accomplishment! You can however see examples of her work here and above. Olu also recently received the news that she is one of 6 finalists in Bizidee, a competition for entrepreneurs organized by the Flemish Government (www.bizidee.be). Congrats Olu!
Artistic Growth

Textile Design Lab member Tessa Hall had several exciting accomplishments this year. She won second place in one of Spoonflower's competitions and one of the prizes was to have her design critiqued by Denyse Schmidt. Tessa was then awarded second place in the contest! Other accomplishments include learning how to use Illustrator and Photoshop for designing. "I am used to using Inkscape (which I still use at times), learning how to create an entire collection from one design… going thru the process from research, color palettes, etc… That was a stretch for me at first, because I used to think of one design and that was it. Now, I think of collection whenever I get an idea, getting involved with online seminars and free courses dealing with surface pattern design and color. This is something I didn't do in the past, so, it is a big accomplishment to me. – Finally, JOINING THE TEXILE DESIGN LAB! I've been wanting to do it for awhile and I knew I needed to! I am thankful that I did!" Congrats Tessa!
New Revenue Opportunities

Textile Design Lab member Amy Cohas recently opened a shop at Creative Market.com and sold her first clip art and pattern set which you can see here: https://creativemarket.com/AmyInaStudio. Amy also continued to push her design skills further through collection development and repeat creation. Congrats Amy!!!
Licensed Product Line
Designer Charlotte Brown, who designs under the name Lotti Brown Designs, licensed a selection of her designs as wallpapers with UK company Eades Bespoke, including 2 stripe patterns which she created in a Pattern Observer workshop she took at the beginning of the year. These luxury wallpapers are digitally printed onto paper from FSC certified forests and made in Britain. Congrats Charlotte! You can see more of her work here: http://www.lottibrowndesigns.com/
Explored New Design Skills

Textile Design Lab member Patricia Abramovich learned how to use Adobe Photoshop, which is a HUGE accomplishment as many of you know! Patricia is an international artist working and living in Israel who creates stunning paintings and sculptures. "Now I can design patterns directly in Photoshop or transform my abstract paintings to patterns via Photoshop." Yeah Patricia! You can see more of her work here.
Licensed Product Line
In April 2015, Textile Design Lab member Brittany McLaughlin, who runs Rose Valley Textiles, signed her first licensing contract with Guildery.com. Currently, Rose Valley Textiles has 5 collections available for on demand digital printing on a beautiful array of fabrics. Here you can see a digital printed swatch of Lovely Lace wallpaper that was launched in my Amante Collection with Guildery. You can see more of the collection here: http://www.guildery.com/designer/rose-valley-textiles.html
What was your big victory in 2015? Share it below! Much love–Michelle and the Pattern Observer team