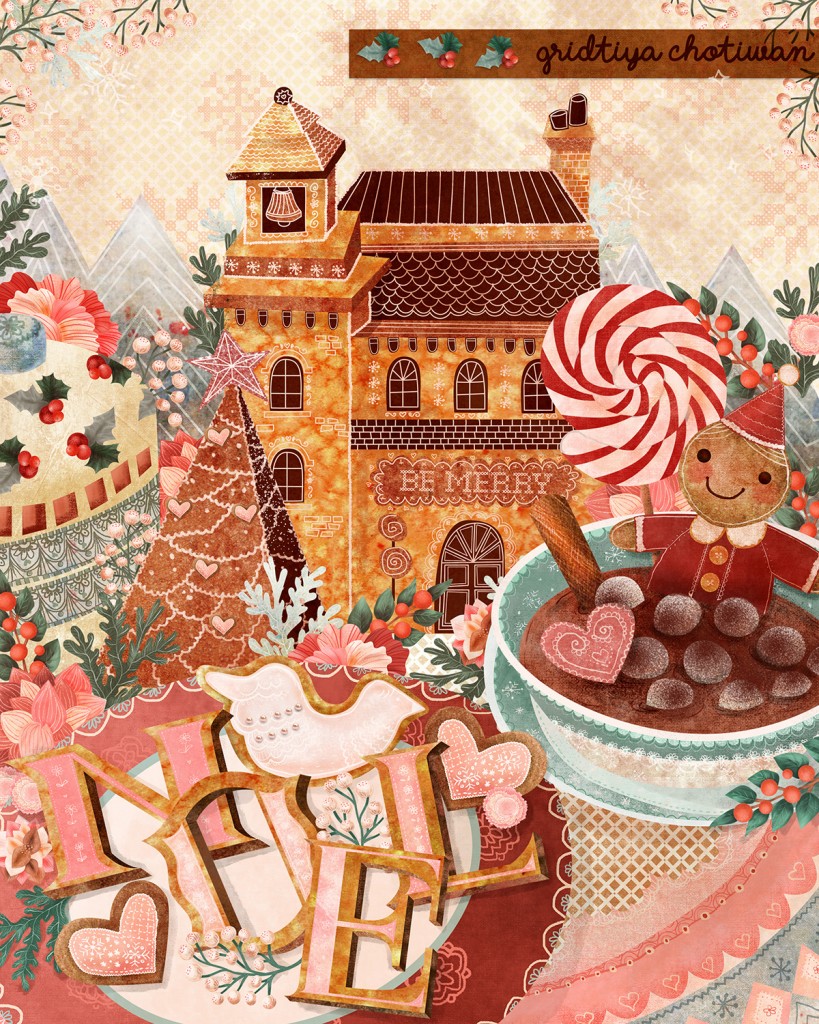 I'm thrilled to announce a new partnership between SURTEX® and Pattern Observer. Much like Pattern Observer, SURTEX is committed to supporting up and coming designers in our industry. They have also generously offered to sponsor a series of posts and events created to elevate the work of up-and-coming designers and open up new opportunities.
With the support of SURTEX, each month a new post will be highlighted, featuring the work of one of our Textile Design Lab members. I am also pleased to announce that we'll be bringing a select amount of Textile Design Lab member artwork to SURTEX 2018. This is going to be an exceptional experience, as we will be able to present some of our members' artwork to the buyers and licensees attending the show and also have the opportunity to meet so many people within the community.
Moving forward, SURTEX will also offer an exciting incentive to Textile Design Lab members who wish to participate in their show, as well as sponsoring a monthly artwork critique just for TDL members. Additionally, an exciting opportunity for me personally is stemming from this fantastic partnership. I am going to be writing SURTEX's monthly newsletter "On the Surface." This will be a fantastic opportunity to get to know their community more, and as a result, the wealth of knowledge available to all of us will continue to grow in this exciting new year!
In our first SURTEX sponsored post I am excited to feature the work of Textile Design Lab member Gridtiya Chotiwan, or Tiya, as she is fondly known around the Textile Design Lab. Gridtiya has gone from fashion designer, to painter, to now pursuing her dream of working as a surface pattern designer. We see a bright future ahead for this designer whose incredible drawing, painting and digital design skills and unmatched eye for detail make her a force to be reckoned within our community. Read on to learn more about Gridtiya's background and what drives her to create.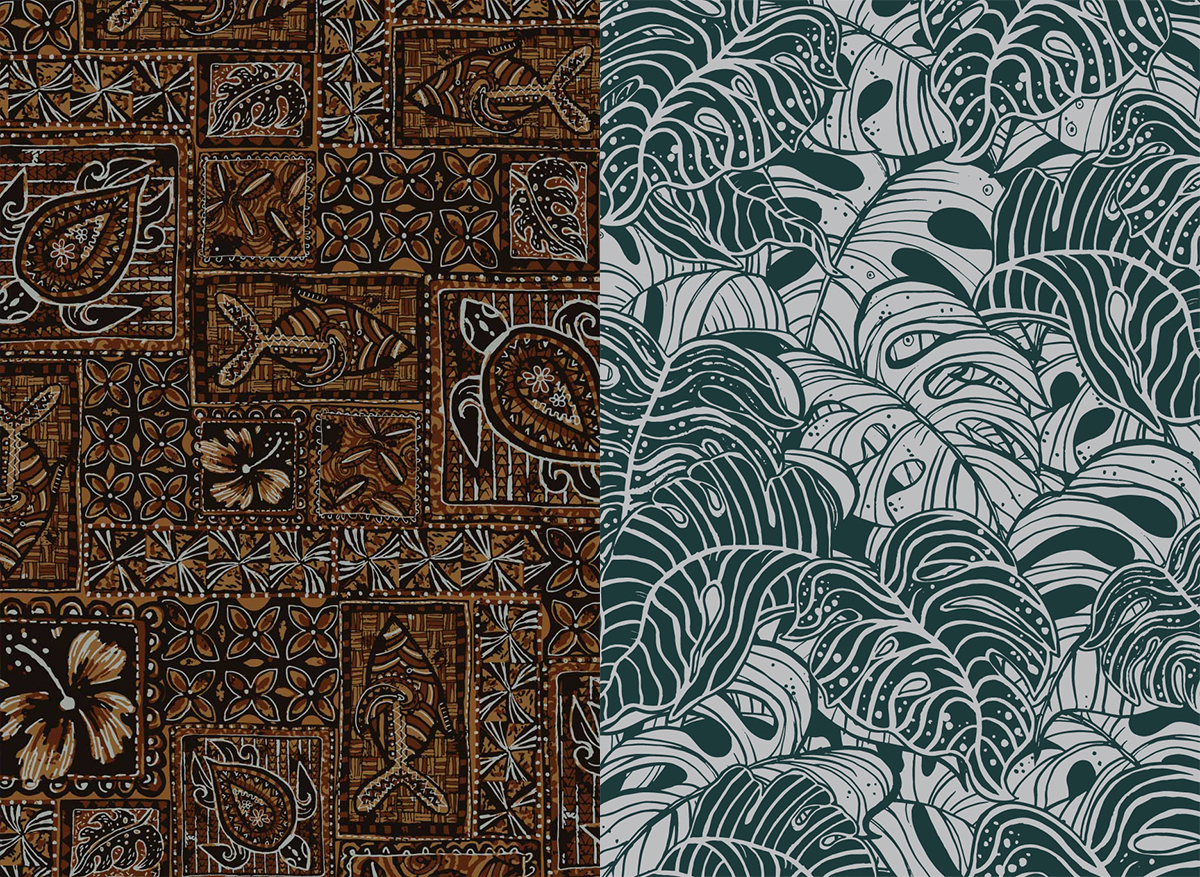 "I am a British born Thai, growing up in Asia. Raised by a Tiger mom who was a Marine Biologist and a dad who is a doctor. So I decided to rebel by going to art school instead of becoming a scientist or a doctor.
I got a BA in Fashion and Textile from Thailand and PostGraduate Certificate in Advance Pattern Cutting and Manufacturing from London College of Fashion, UK.
My first proper design job was a Childrenswear Designer working for a small company in London. Then my fate has taken me to work in MiddleEast, FarEast and Turkey (which is both Asia and Europe.) Before I knew, I had been working as a fashion designer for more than a decade!
Some few years ago, I decided to settle down and retire from my nomadic lifestyle. My husband and I have bought a house in a small town in Texas where I have my little art studio. I began my new journey as a full-time painter. My paintings went on and won several regional and international awards. I am a member of Houston Watercolor Art Society and Lone Star Art Guild.
I was also a part-time carer for my ailing family members that inspired me to create a 100% non profit art therapy program for the seniors in my local community. Everybody was free to join.
In 2017 I was awarded 'Exemplary Art Achievement' by The Lone Star Art Guild Texas for my art program and personal art achievement."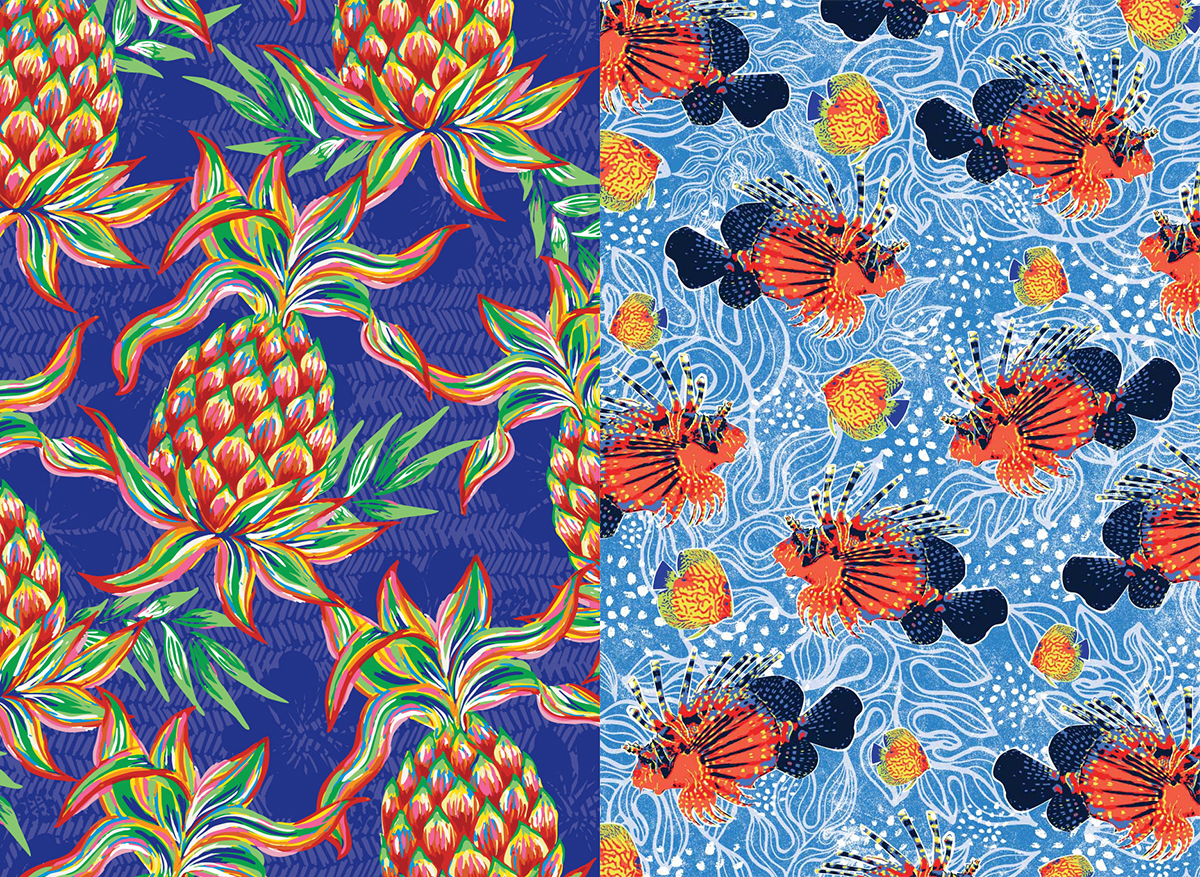 "All the patterns seen in this post were the fabulous projects assigned to me from Textile Design Lab classes. Most of my motifs were hand-drawn/watercolour/gouache and manipulated by using Adobe Illustrator and Photoshop.
I stumbled upon a TDL video on Youtube one night and instantly fell in love. I decided to join the Lab and it rocked my world. I have never known that pattern can be so fascinating! I have learned so much on both the artistic and business side from Michelle and her wonderful team along with all the support from the TDL community. Joining the Lab was one of the best decisions I have made! TDL has taught me about creating new textures from found objects to add depth into my designs. Which is totally a game changer for me."
Being a member of the Lab has made me realize that it will never be too late to be anything and learning is a life long journey.
In 2017, I lost 3 family members from long battling with cancer and leukemia. Two of them were under my care. One of them passed just before Christmas. My best friend also passed suddenly from a heart attack in November, the very same day I lost my aunt from breast cancer.
It made me think long and hard that life is far too short for putting a dream on hold.
Though I love painting and teaching, in my heart I always love being a designer. I miss being out there again in a design world and strangely, a rat race!
So my goal would be getting myself ready for a new challenge. I would love to reboot/revamp my career as a surface pattern designer and illustrator. I know that it is going to be a long challenging road ahead of me since my long hiatus. But I am not going to give up.
My tips to share to you would be my favourite quote from an English author, George Eliot. "It's never too late to be who you might have been." See more from Gridtiya on Instagram @gridtiya.studio and @gridtiya.arts.
Sign up here to receive the next edition of "On the Surface" from SURTEX.