I had the opportunity to work with Alexandra in our Textile Design Lab community and fell in love with her dedication, hard work, and innovative artistic style. Today, it is an honor to feature her new fabric collections available through Spoonflower. These collections are lively, uplifting, and perfect for apparel and home decor projects.
With all the exciting things happening for Alexandra, I wanted to hear a bit more about how she began her most recent journey. She shared, "In July of this year I launched my Spoonflower shop, where I offer happy and colorful prints ideal for kids and home décor/DIY markets. My first collection is called Happy Blooms. It's a series of prints (in two color palettes) infused with the warmth and light of a summer in Spain."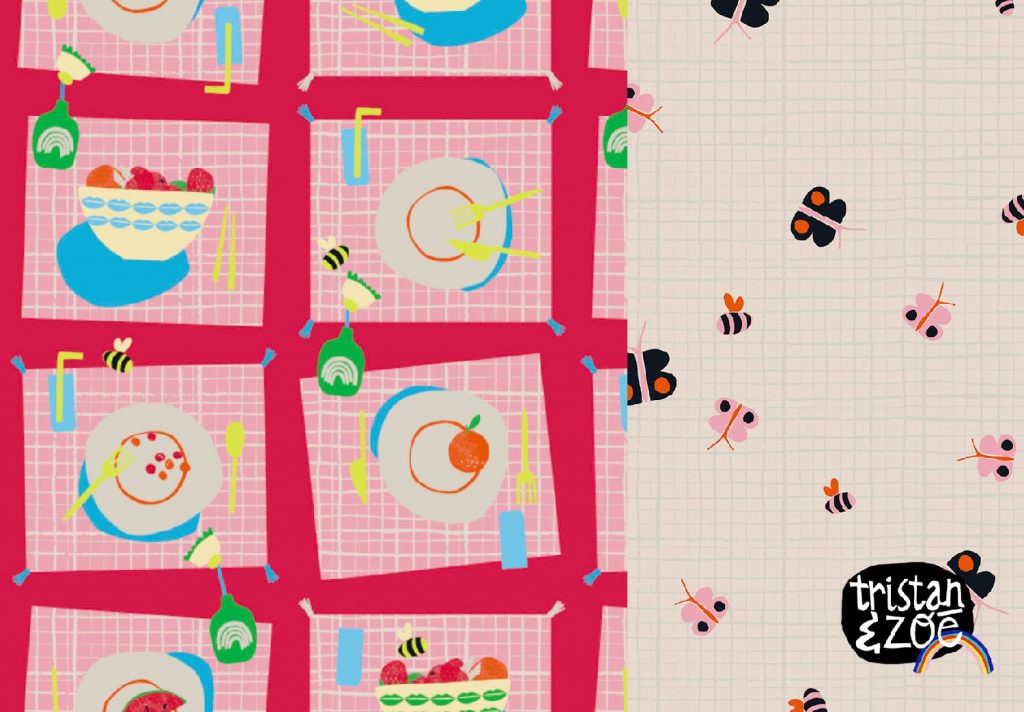 Alexandra's first collection is amazing, but she has only just begun. She mentioned her second collection is set to launch in August, probably by the time you read this. "My second collection is called Joyful Garden and it is all about the joy of growing our own food and the miracle of life: planting seeds, taking care of them, watching them grow into beautiful plants, harvesting and enjoying a colorful feast of juicy veggies and fruits." She also mentioned she anticipates adding a new collection each month. This is great for us admirers of her work to know!
I wanted to know the process Alexandra used and she offered this insight: "For both collections I worked with papercuts and handmade stamps. I love how these techniques create imperfect shapes that add a sense of playfulness to my designs."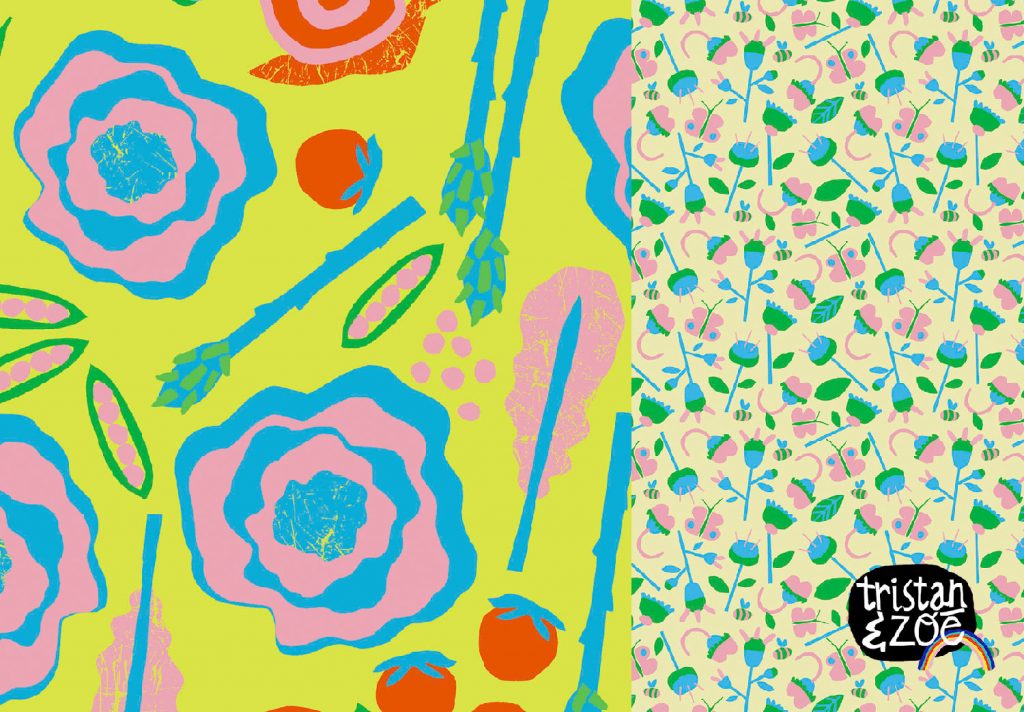 With such a notable and distinct style, it is always nice to hear the backstory behind the creative story we all get to appreciate. Alexandra said that "As a child, I was fascinated by nature and animals. I wanted to be a veterinarian and dreamt of working with primates like Jane Goodall. Later, my husband and I traveled to wild places every summer. This became my time to reconnect with myself and feel alive. It seemed that nature, alone, was best equipped to help me recharge my batteries and bring me peace.
"Today, I am a mother of two young children and I feel it's important to show them how our actions have consequences. Respecting all life on Earth is crucial if we want to be able to enjoy nature and biodiversity, and to live in a peaceful world. This is why, at 42, I am building a business aligned with my values. My Spoonflower shop and my prints are a direct reflection of all this."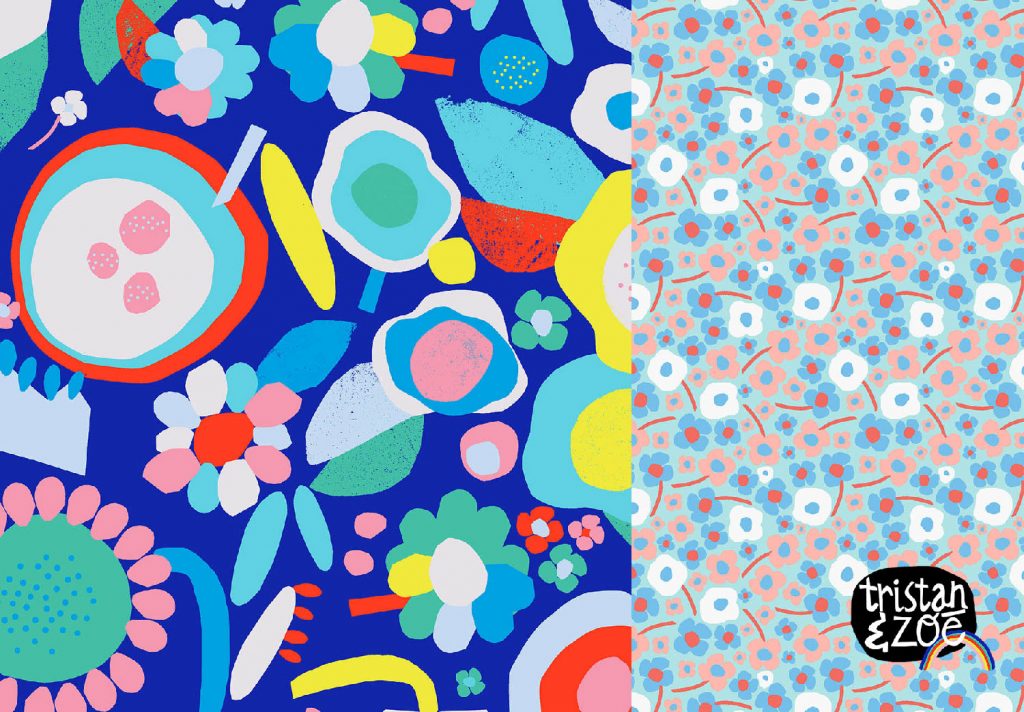 It is easy to admire Alexandra's commitment to her beliefs showing through in her work and that she has found a way to blend them together. For the future, she hopes to see her designs on bolt fabrics, as helping others create DIY projects is another route toward more sustainability.
Make sure to check out Alexandra's work at www.tristanetzoe.com or on Instagram, tristanetzoe.