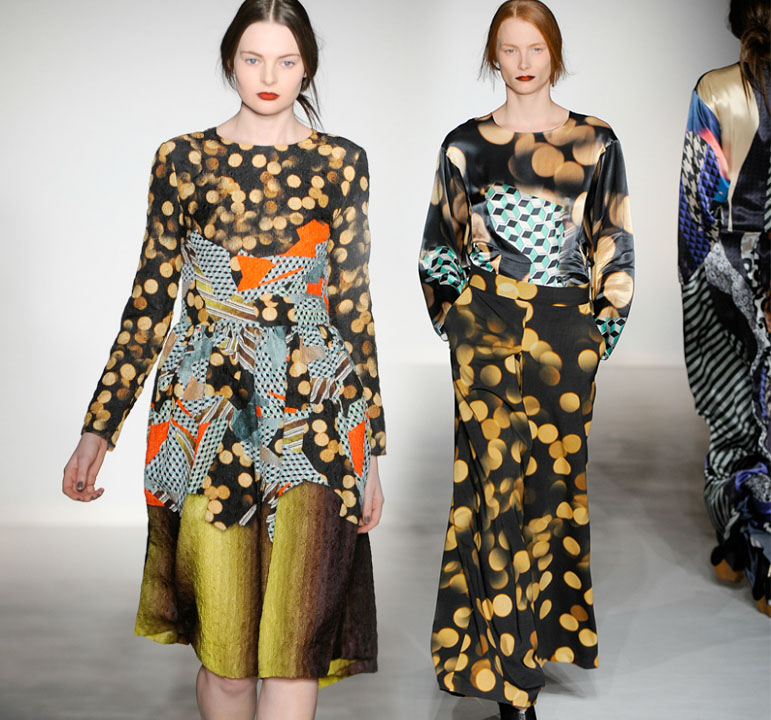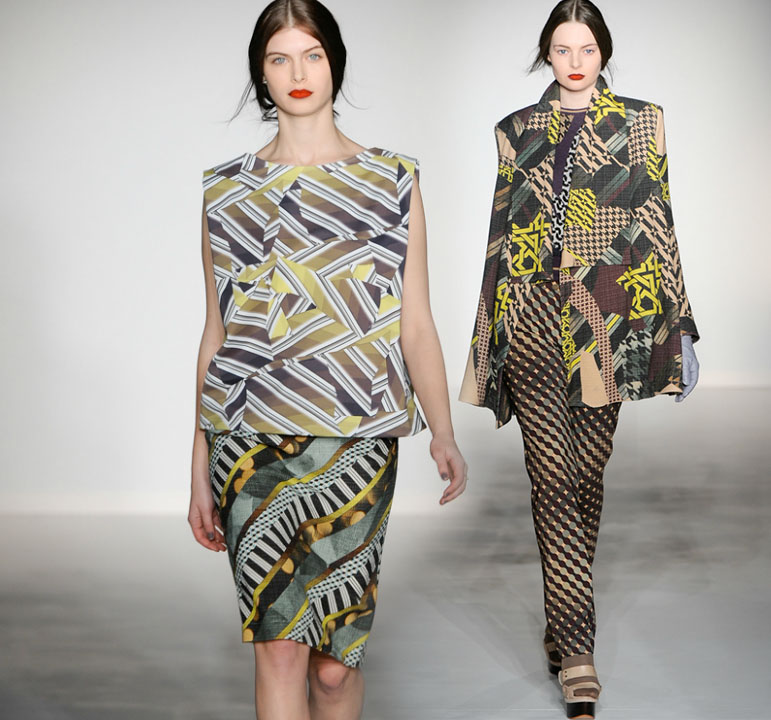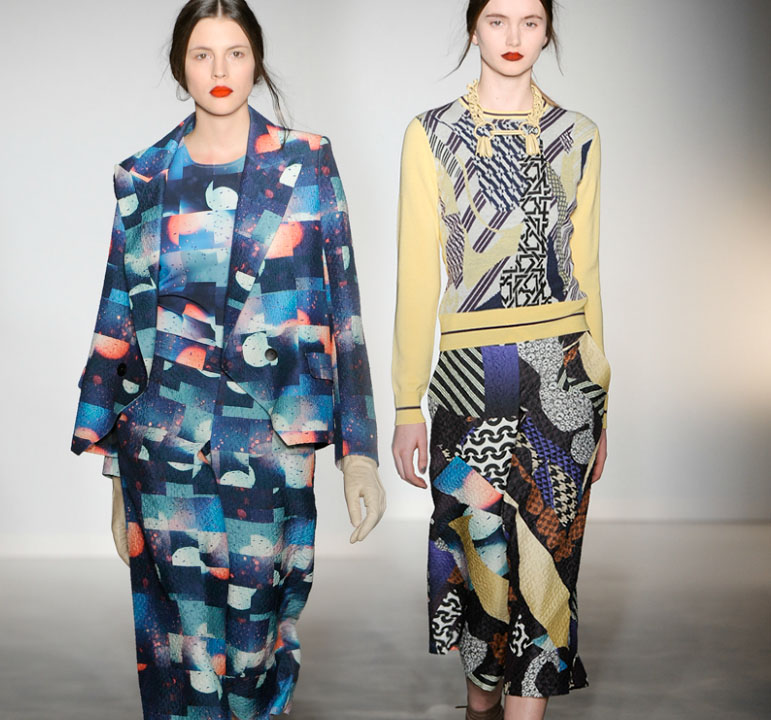 *images via style.com
Print collaging is one of the hottest trends to hit the print and pattern world in recent seasons, but it can be very tricky to pull off. If it is not right for your market or patterns are collaged in an awkward way the look can quickly turn frumpy and just downright tough to wear. But fear not future print collagers, Basso & Brooke's Fall '13 collection is a wonderful example of how to pull this trend off without a hitch.
I love that the duo chose to use gradients alongside such strong geos. The gradients soften the look and add a hint of femininity, which make the pieces wearable and a bit more understandable. I am also totally smitten by the "city-lights" dress (top-left) which features bold collages at the waist and softer- textual city lights at the neck and hem. Lovely! To see more of the collection please visit style.com. Enjoy!!