Welcome to Part Six of this six part series brought to us by Molly Williams. Over the next six weeks Molly will explore the people, politics, patterns and processes that informed the development of the American quilt. She will take us from early African-American quilts to the 21st Century Art quilts that we see today.
Although the traditional quilt was intended to function as a decorative bed cover, many of today's quilts are intended for the gallery wall. Techniques and materials are frequently borrowed from other media such as painting, photography, and printmaking to bring greater self-expression and vibrancy to the work.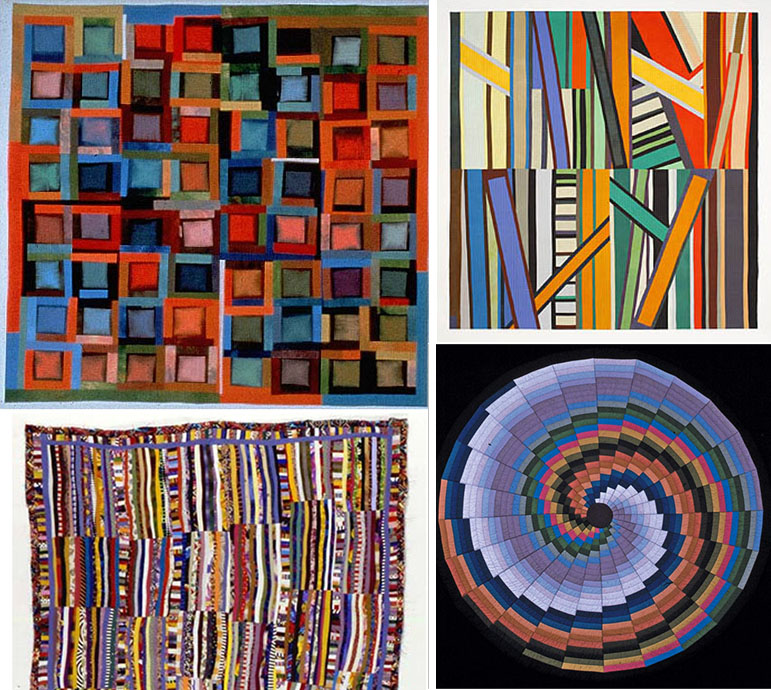 *images via: Nancy Crow, Color Blocks #22,1992, Nancy Crow Construction #83, Virginia Randles Helix 11, Anna Williams String Quilt Top
This shift began in the late 1960s when two art collectors, Jonathan Holstein and Gale van der Hoof, recognized that quilts could display abstract art much like the modern art that was in vogue at the time. They began to collect quilts that caught their eye and were able to convince the Whitney Museum in New York to do an exhibition, titled "Abstract Design in American Quilts." The exhibit was a success and went on to travel around the United States and Europe.
The primary goal of an art quilt is not to keep people cozy, but to provoke an aesthetic or emotional response. Like paintings and sculptures in museums, art quilts are made to be looked at and responded to with the heart and mind.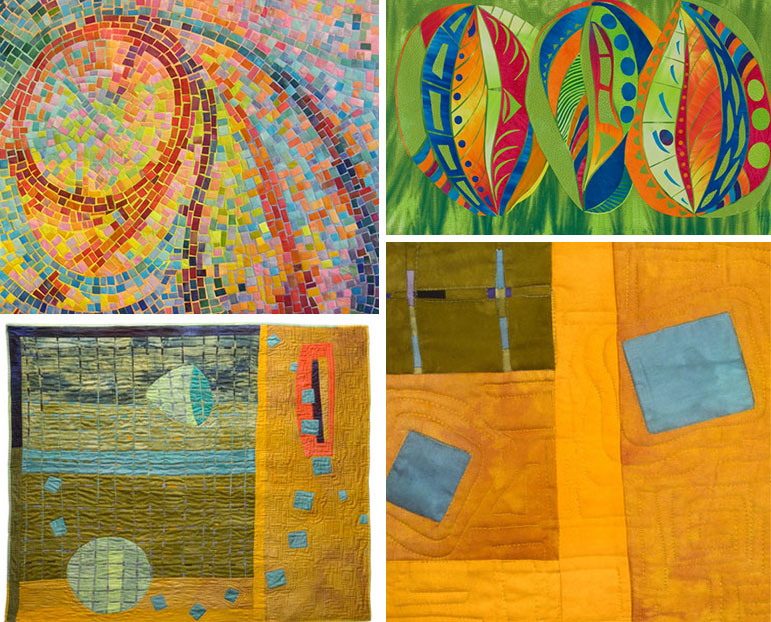 * images via: ColorPlay II  – Anne Lullie, Laura Wasilowski, Judy Rush Expansion quilt
Using the quilter's medium of layered fabric, art quilters combine traditional quilting techniques with concepts and techniques borrowed from graphic design and the fine arts. Contemporary art quilters use painting, printing, photography, collage, sculpture, jewelry-making, beading, and many other techniques to make quilts that speak to the viewer.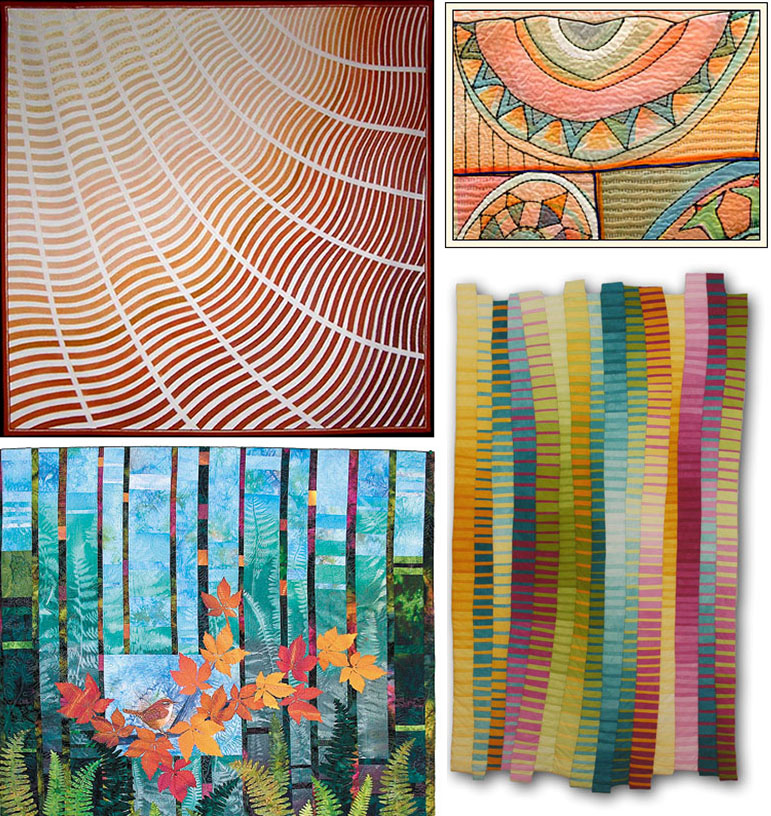 * images via: The Scallop by Dianne Firth– Sidney Quilt Show 2008, Marianne Burr – Portfolio 2, Anne R Parker Gradations, Cindy Vough
The styles and themes of today's art quilts are as widely varied as the art being produced in other media. The essential element all art quilts share is fabric. Without fabric, they wouldn't be quilts.