Designer Feature: Kendra Dandy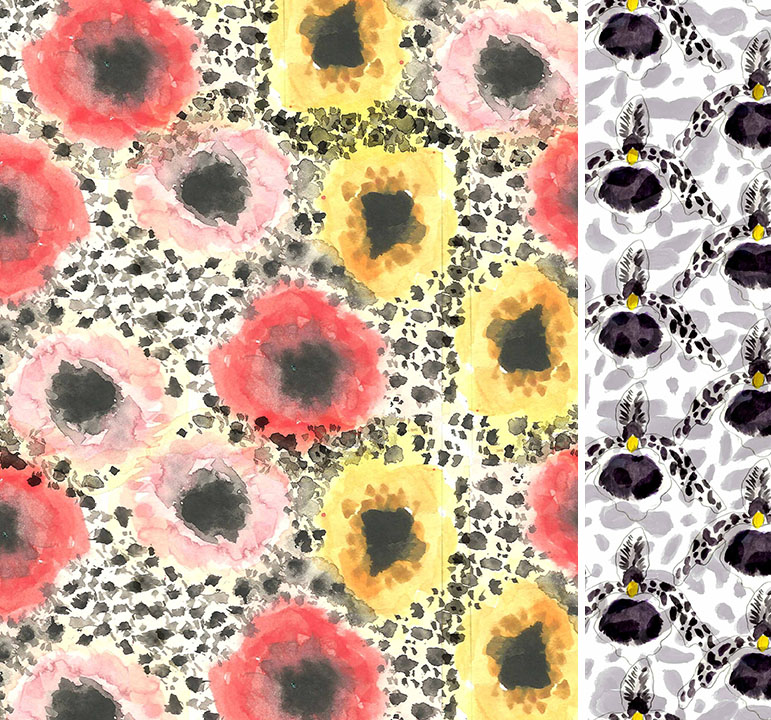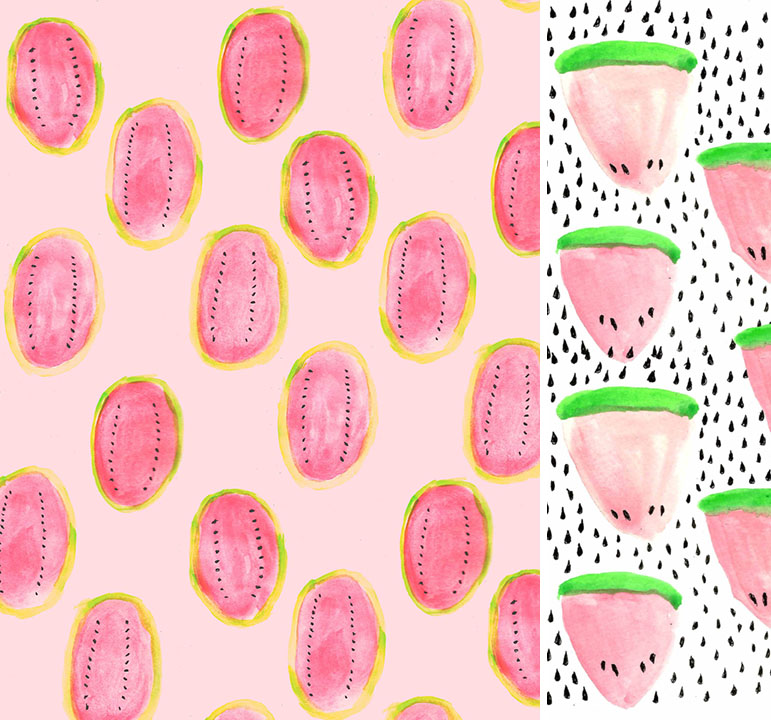 Hello there! These refreshing prints were created by designer Kendra Dandy, who comes to the textile design industry from the illustration world. She describes her work as "a mix of a dark, glamorous fairy tale, a never ending mad tea party, a spring time picnic, all with big hair to spare." Kendra is currently seeking any opportunities to create, freelance or full time, and updates her portfolio on a frequent basis. Her prints are available for purchase at Society 6 and you can stay in touch with Kendra through her website, Bouffants and Broken Hearts.
I hope that you have a wonderful weekend! Have fun and stay inspired!!!
-Michelle