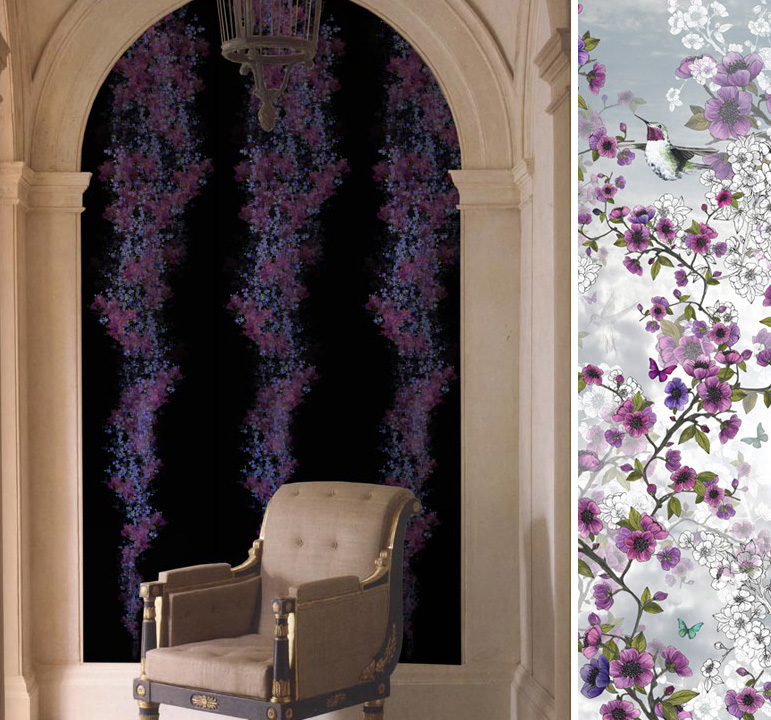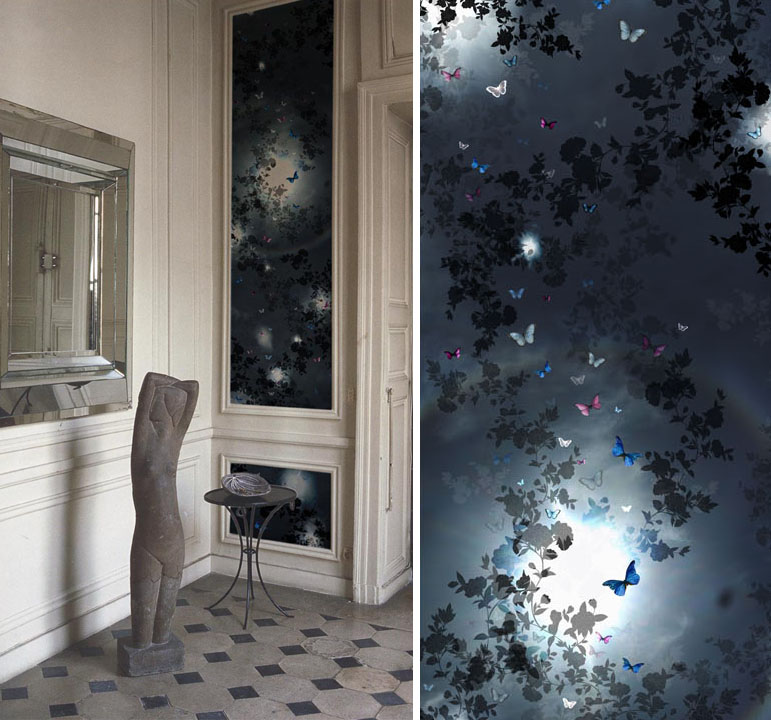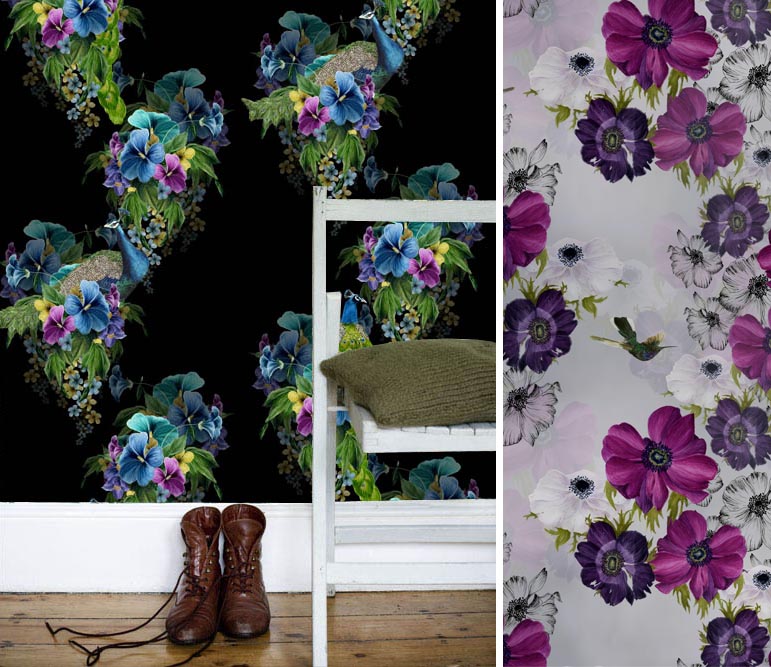 Hello there! We made it through another week and I want to thank you for all the positive emails that we have been receiving. My heart truly soars when I read about the resource posts helping you to get back on track or your successes after being featured in our designer posts. Blogging is not always easy and hearing from you, the Pattern Observer community, keeps me going on a daily basis!
Today's featured designer is Nancy Newton, who graduated from Leeds College of Art with a First class BA (hons) in Printed Textiles and Surface Pattern Design. I have been seeing less and less romantic-inspired prints over the past year, so I was delighted when I reviewed Nancy's work. Her graduate project '
Garden Dreams
' is "concerned with the aesthetics in nature and how they can be represented in the decorative arts to act as visual escapes within an interior. Taking inspiration from Romanticism, the Aesthetic Movement and Chinoiserie wallpapers, the collection off wallpapers and furnishing fabrics intend to play on aesthetic pleasures. The designs exaggerate the beautiful, sublime and seductive elements in nature to create dream like visions of garden scenes, blurring the line between fantasy and reality within the home." To check out more of Nancy's work please visit her
website
. Have a fantastic weekend!!!!