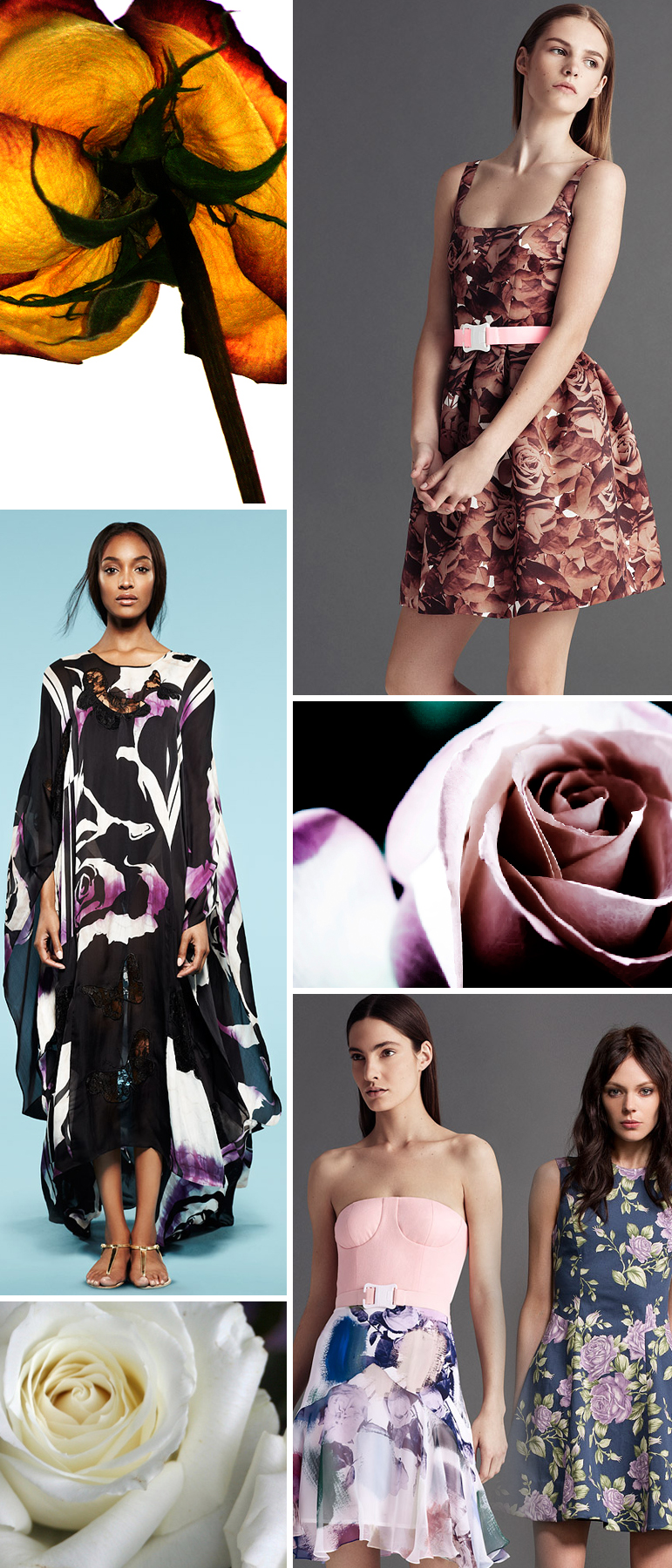 * images via: "Backlit" by Vince Alongi, Christopher Kane Resort '13 via vogue.com, "A Rose for You" by RLJ Photography, Rag & Bone Resort '13 via vogue.com, Christopher Kane Resort '13 via vogue.com, "white roses" by Katherine Fries, Emilio Pucci Resort '13 via vogue.com
I'll be honest with you… illustrations, paintings and photographs of roses are usually a little too "sweet" for my taste. I prefer the complexity of an iris or the attitude of a dahlia. However, these rose prints, which made quite a statement on the resort runway, are really winning me over. The traditional rose prints are in perfect contrast to the younger silhouettes, while abstract interpretations of the rose are an effortless extension of the more conservative garments.
For those of you preparing your collections for the winter shows, how can you take this big-picture lesson and apply it to your work?
Are your customers more conservative? Then try your interpretation of an abstract floral using textures, a new medium, or a larger than life scale.
Are your customers younger and more cutting edge? Then take the tongue-in-cheek approach and see what you can do with a more classic style.
Everyone wants prints and patterns that are fresh and updated, but in order to know what this means in your market it is important to identify who your end-use consumer is looking to for style inspiration. Who do they think is cutting edge? Who do they think is a trendsetter? If you can figure this out, then you just have to worry about remembering to save your work before photoshop crashes…again.
Lots of love–Michelle