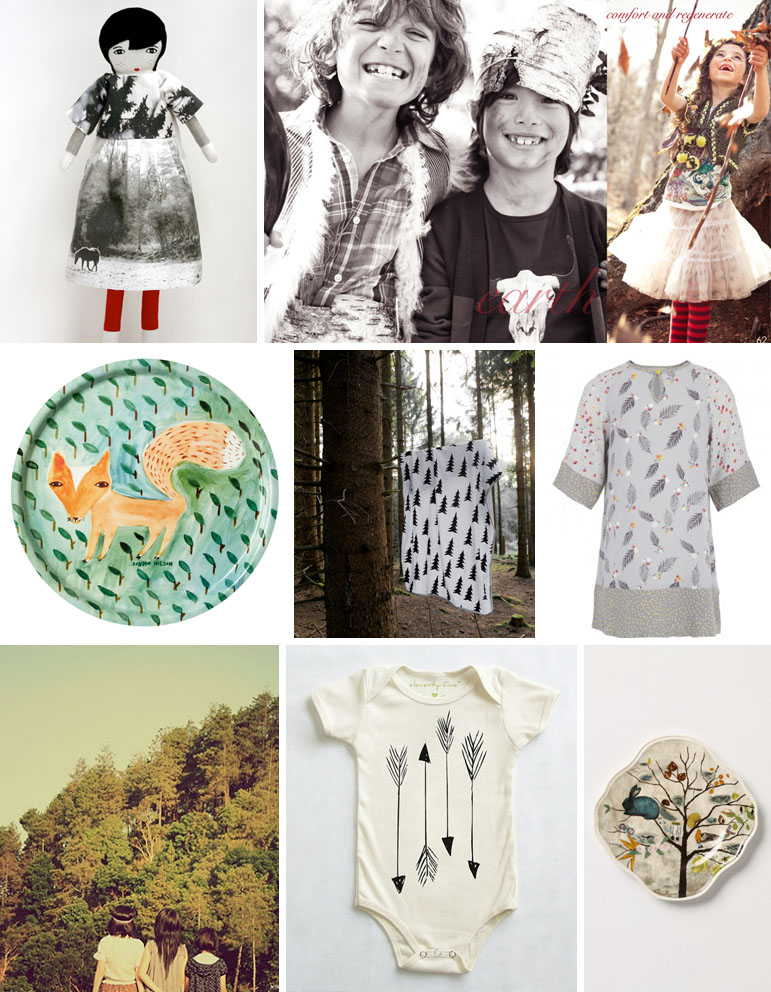 – post by Claire Carey, images via: (top left) Le Train Fantome, (top centre and right) Babiekins Magazine,
(middle left) Donna Wilson, (middle centre) Fine Little Day, (middle right) Stella McCartney, (bottom left) The Owl Child, (bottom centre) Eleventyfive, (bottom right) Anthropologie
Surrounded by nature; trees, earth and woodland creatures.  Imagine camping in a beautiful wood and making dens on a summer evening. A playful atmosphere, yet slightly mysterious mountains and shadows. Earthy colors with a mix of naive illustrations, photographic graphic elements and textures from nature.