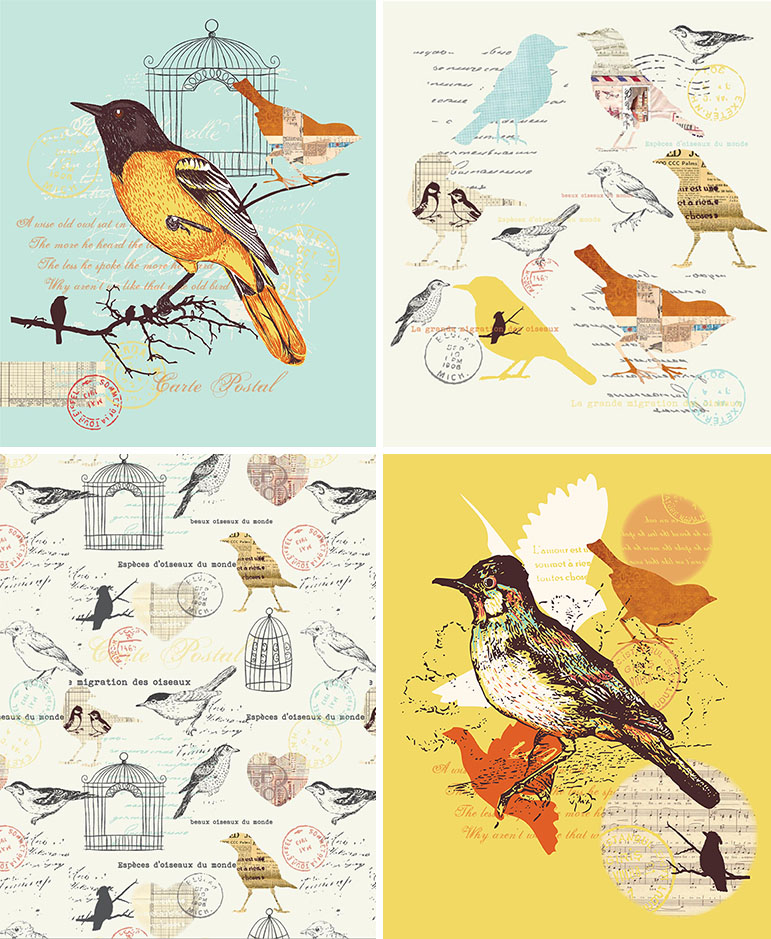 It's Friday and what a week this has been! Chelsea and I have been busy putting the final touches on the new Pattern Observer course Building Your Textile Design Business, which launches on Monday. I have put my heart and soul into this course and I know it is going to cause a major shift in the way many designers run their businesses. And speaking of designers…
Today's Featured Designer is Emily Kiddy, a freelance print designer specialising in young fashion.  This collection was inspired by a wonderful trend report that she developed for Spring/ Summer 2014. She noticed "a huge amount of bird illustrations, collages, drawings, photographs (you name it!) trending on blogs, Pinterest and Etsy"  and was inspired by techniques such as: collage, pop colors, watercolor, dress up birds and layering. Emily, who is based in the UK, works with many international clients and also lectures on fashion marketing and management at The University for the Creative Arts in England. To learn more, please visit her blog.
Have a fantastic weekend!