In last week's newsletter I shared a few things that we are working on for 2013, including:
1. A Pattern Observer membership site. The site and forum are currently open to students-only and is growing into such a supportive, talented community of designers. Students are currently working through a series on learning how to critique their own work and December tutorials include: how to create more professional set layouts and what you should be doing to get ready for Surtex 2013. I can't wait to share it with you all!
2. Another exciting development is the Pattern Observer scholarship fund, which will launch in early 2013. At this stage I am working with SCAD, but I hope to expand the program to surface design programs across the globe.
3. In addition to the self-study courses, I also plan on holding monthly workshops, which will be a more affordable way to grow as a designer and expand your business. These workshops will feature guest teachers and experts from a variety of industries and I am thrilled to be taking this new direction with our course offerings. My first virtual workshop will be taking place Dec. 8th and 9th and I'll be sharing my method for working one-on-one with clients. Email us at info@paternobserver if you are interested!
With all this change and growth I know that it is important to stay on track with my vision and goals for Pattern Observer, so my husband and I decided to to work through Jennifer Lee's, The Right-Brain Business Plan. We had a blast collaging our business vision and values, which you can see below.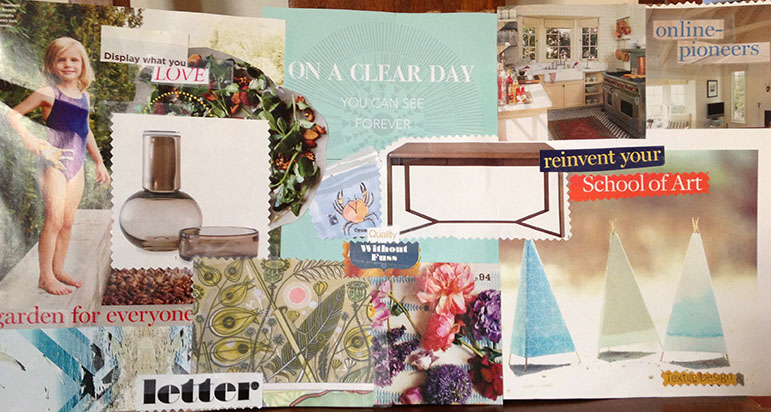 The values that are important to me for Pattern Observer are: inspiration, openness and honesty, simplicity, resourcefulness, and high quality thoughtfulness. The book is wonderful if you already have some sort of idea of what you want your business to be about and I think it is a great companion to my BYTDB course! I'll keep you updated with my progress through the book, I hope to finish it by the end of the year. Another tool that I am looking forward to is Danielle Laporte's new program called The Desire Map.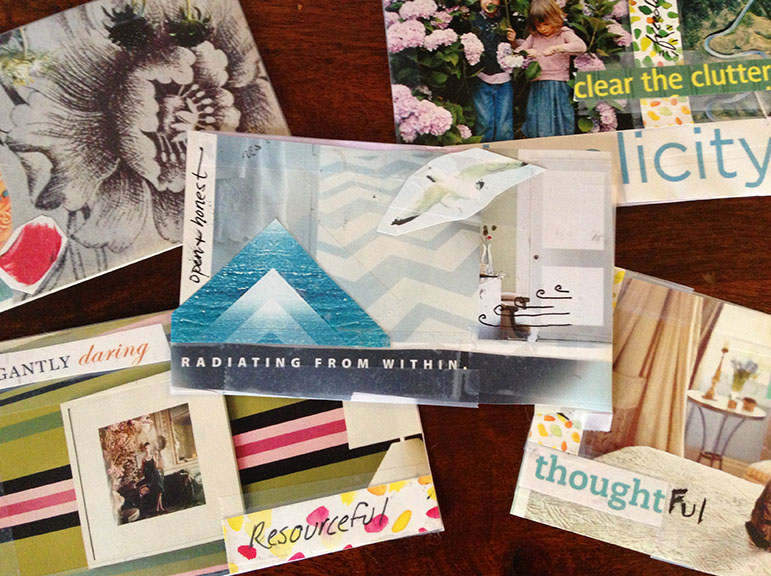 The Desire Map is a "holistic approach to planning your life. It guides you to identify your core desired feelings, and to use those feelings as the drivers of what you want to do, have and experience in your life. It turns goal-setting inside
out." The course is a multimedia program and launches Dec. 5th. I am pretty clear on my goals and desires, but Ms. Laporte's products are freakin' awesome, and I am sure that I will leave the course ready to take on the world!
What are your plans for 2013? What do you hope to accomplish? If you want to work through any of these courses alongside me (or if you have your own method or program) just tweet your findings, questions, dreams, etc. with #textiledesigngoals.
Click to tweet: I'm gearing up for 2013 with a clarified vision of my business #textiledesigngoals
 Have a great week!!!!! – Michelle