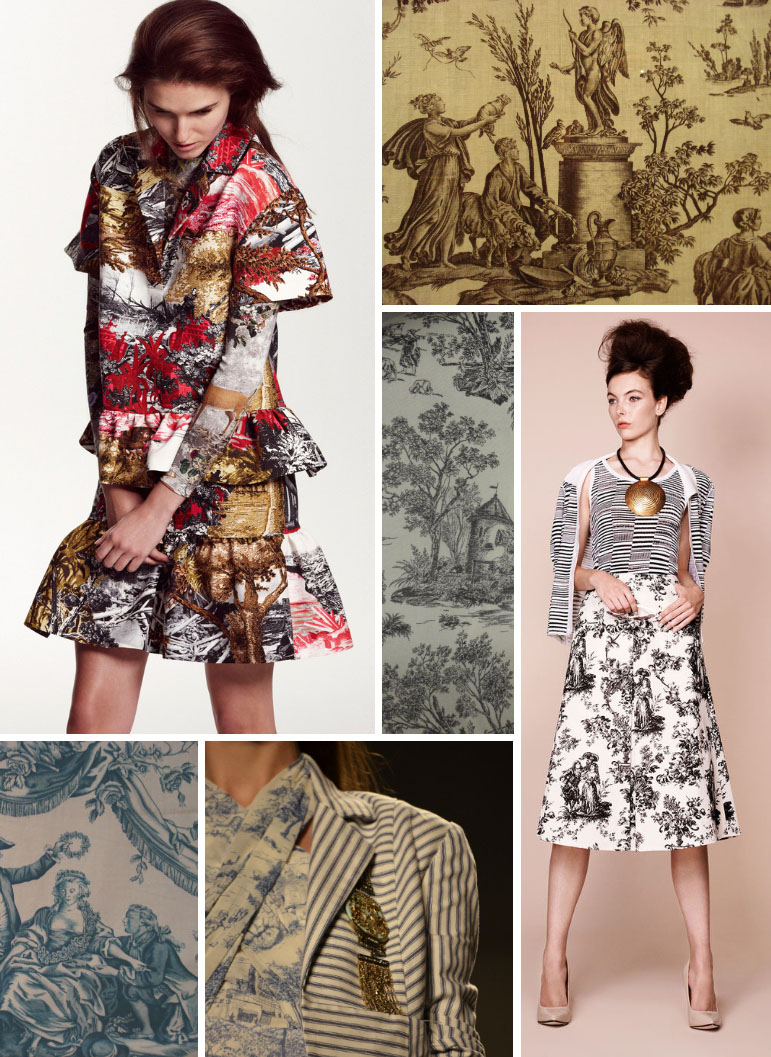 *images via: Mother of Pearl Spring '13 via style.com, "Musée de la Toile de Jouy" by Marilane Borges, "Toile" by Anthony Easton, Duro Olowu via style.com, Ruffian Spring '13 via CHRISTOPHER MACSURAK, "Musée de la Toile de Jouy" by Marilane Borges
Welcome to the week fellow designers! We started noticing toile out and about last year (see our March Street Pattern post), but the evolution of toile, as seen at the recent Spring '13 shows, is so exciting! Toile is now being paired with stripes and florals and comes in a range of vibrant and explosive colorways. The highlight of the toile parade has to be Mother of Pearl's spring collection. We featured our favorite piece (top-left) above, but I encourage you to check out the entire collection here.
Etsy also recently featured the work of Richard Saja, an amazing textile artist who is famous for "embroidering bright and fanciful embellishments on top of historic toile patterns."
So what is your take on toile? Deconstructed? Embellished? If you have recently created or purchased a toile pattern feel free to share it on the facebook page.
Have a great week!